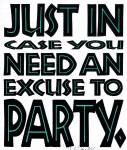 Why the rally yesterday? The oil price declines are taking hold despite a passing hurricane and ongoing Iranian issues. The sell commodities/buy mainstream stocks play is a trade that's gaining more traction. Add a slightly better than expected ISM number, antsy trading desks and hedge funds and conditions are always ripe for a short squeeze.

As to the Fed? Well, a gazillion pundits, including me, had the Fed's actions called right which means it was all a little too obvious.

One strange comment after the Fed decision was as follows:

"If the financial system unwinds, we could have a protracted period of slow growth," per a Bloomberg report attributed to Mark Gertler, NYU economist and co-author with Fed Chairman Ben Bernanke. You figure that out.

Volume was fairly average in NYSE but high on the NASDAQ. Breadth was quite positive. [I'm still unsure of the accuracy of Yahoo Finance column additions so I'll include the WSJ's numbers as well.]

click to enlarge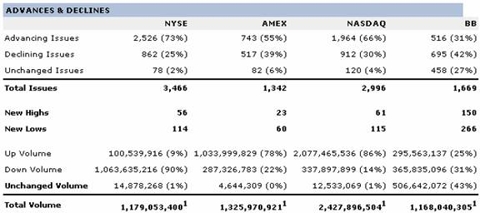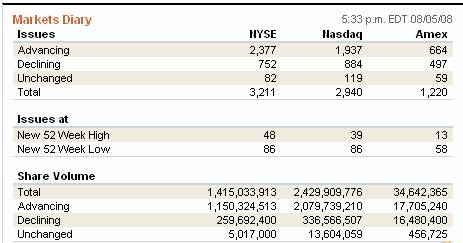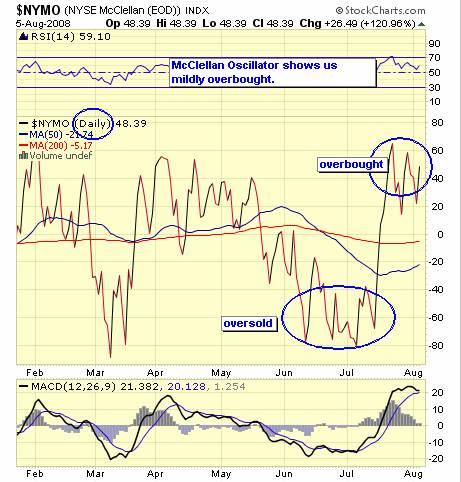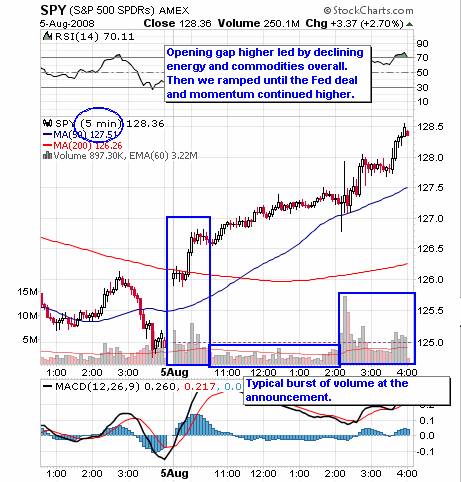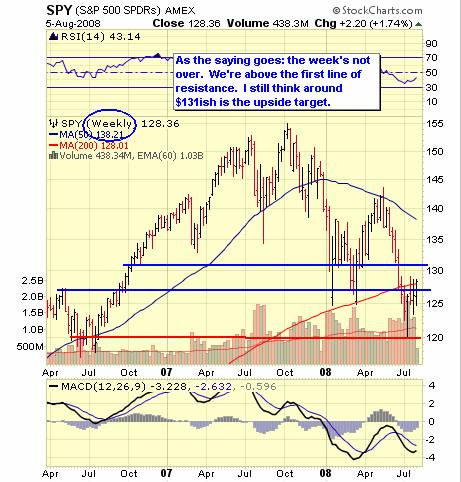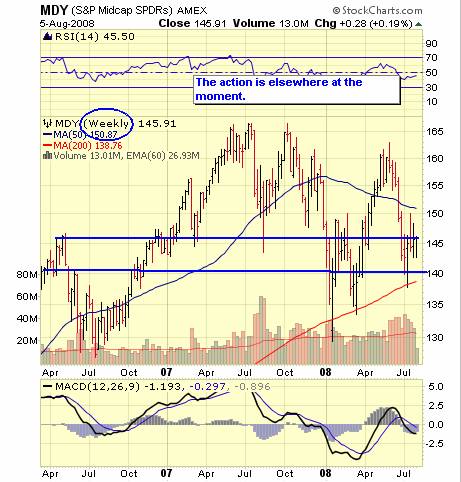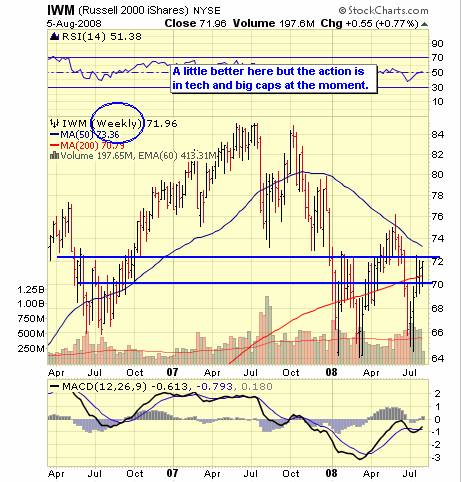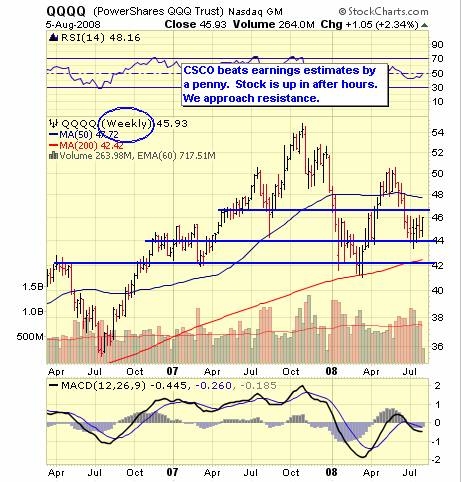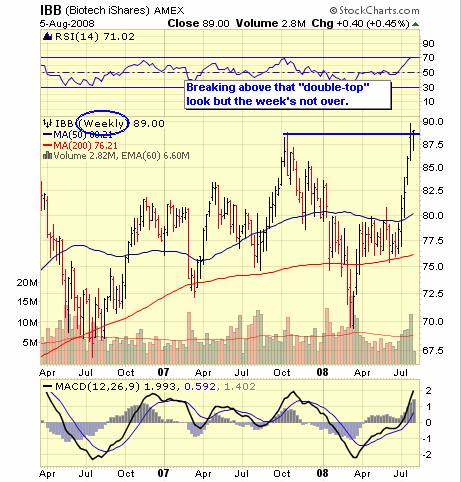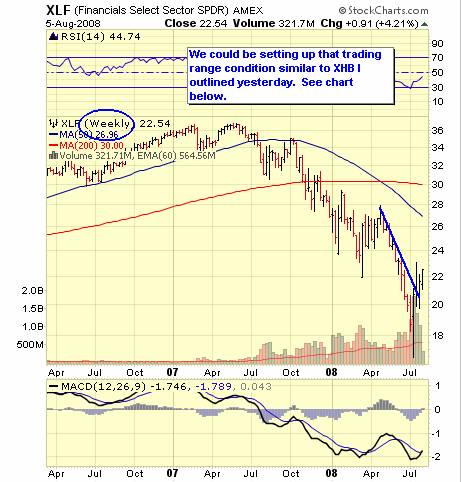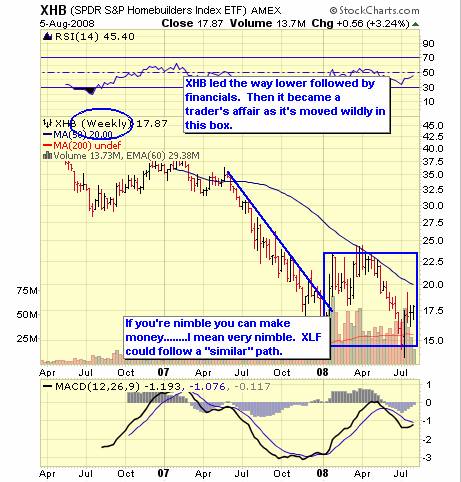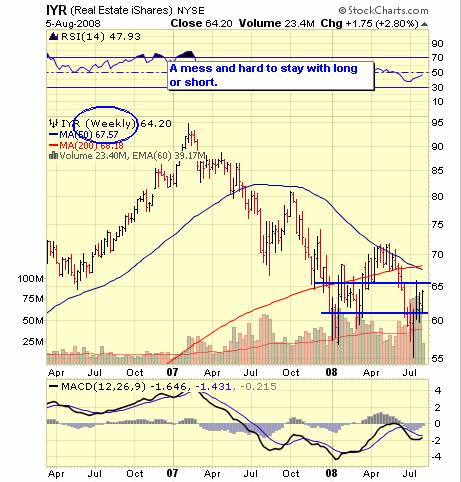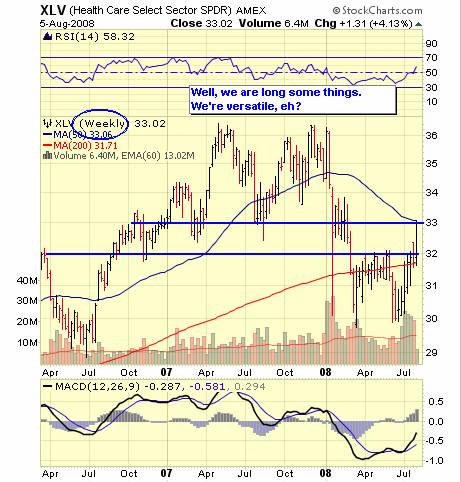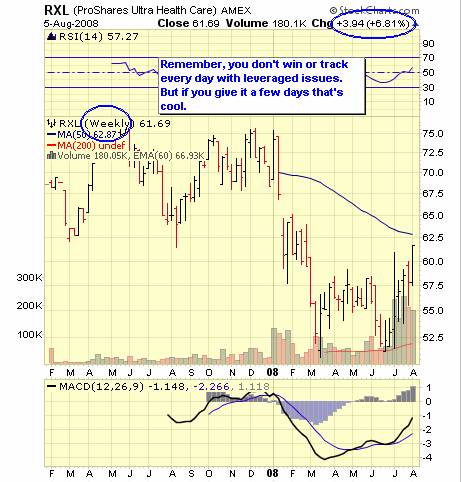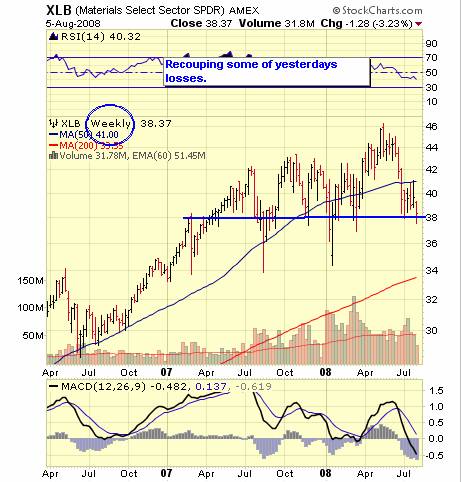 So the US automakers are going to DC looking for a $50 billion bailout. Take a number please.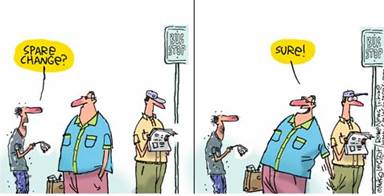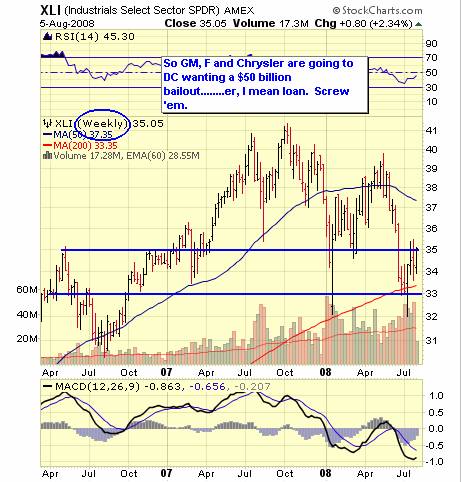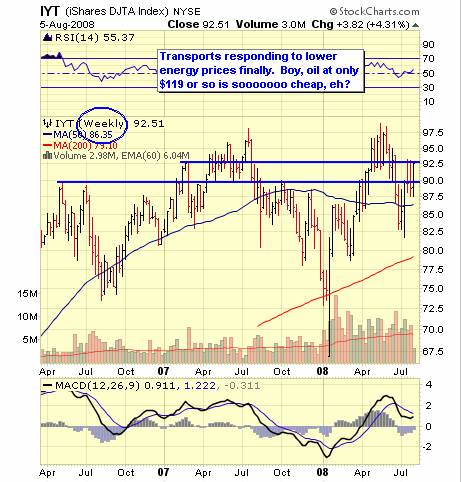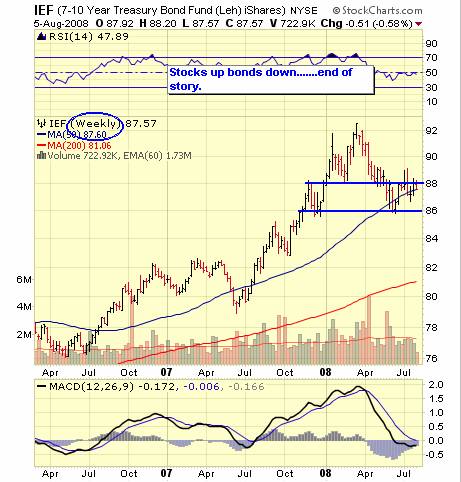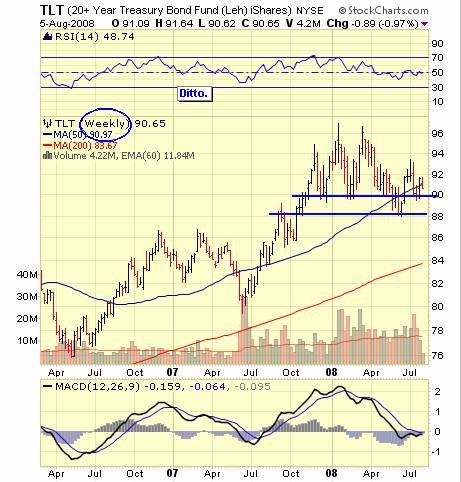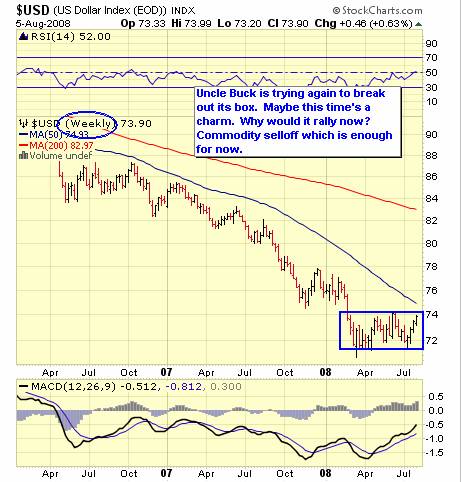 Go to page 2 - Commodities, Emerging Markets >>

Comment on this article >>