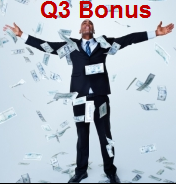 The troubles in Spain continue as the government tries to pull money from the nation's Social Security fund to buy some time through early November. The bank stress tests there revealed a need for $60 billion in bailout funds. The citizenry is still unhappy. When we lived in South America, it was common for business there to be done in cash because no one (capitalists, socialists and communists alike) wanted to pay any tax, period. When queried about this, they'd just say it was part of their Spanish heritage. If you used plastic for any purchases, the bill would be increased by over 10%, not for the card transaction, but more so due to taxes. The government then had no recourse except to impose import duties, which was the only reliable way they could operate the country. So the culture of demanding benefits without any willingness to pay for them is the problem. The U.S. administration complains of a similar problem, but the country has an all too sophisticated system of collection, which defeats the Spanish problems. That said, we have our own issues, naturally.
U.S. economic data continues to disappoint. Personal Income didn't meet expectations (.1% vs. .2% expected, and prior .1%); Consumer Spending rose (.5% vs. .5% expected, and prior .4%) meaning less income and more spending; the always entertaining PCE rose (.4% vs. .5% expected, and prior 0%); the comical "core" PCE (1.5% vs. 1.3%), which is that food and energy we don't use (wink, wink); the Chicago PMI fell (49.7 vs. 53 expected, and prior 53), but within the data, employment was at a 2.5 year low and prices paid was 63.2 vs. 57 previously; and U of Mich. Consumer Sentiment fell (78.3 vs. 79 expected, and prior 79.2). Taken together, the data prompted more "recession" talk. QE3 or 4 would certainly fix all that …certainly.
So the little light volume rally from Thursday, which also featured horrific data, was undone and all markets reversed course once again. Once again, it seems investor complacency is just too high that poor economic data will reverse, the eurozone problems will be resolved and the fiscal cliff will be avoided. A stronger dollar, which may present itself at any point, will hurt forward earnings. Nike (NYSE:NKE) earnings and outlook hit the stock hard, but dollar valuation wasn't a factor. Earnings season begins in earnest early next month and large disappointments can cause P/E multiples to contract quickly. Then there's the election, with results currently a coin toss. In 1980, Carter had the lead over Reagan with as poor a record as Obama, but the debates sealed the deal for him.
It's impossible to predict the next quarter, but portfolio managers did make their quarterly bonuses, so they're in good shape for now. They might do well to save it for the holidays.
The dollar (NYSEARCA:UUP) was stronger once again; gold (NYSEARCA:GLD) weaker; stocks (NYSEARCA:SPY) weaker; bonds (NYSEARCA:IEF) stronger; and commodities (NYSEARCA:DBC) overall were also weak.
Volume was again increased on selling, even as the markets attempted to halve early losses. Breadth per the WSJ was negative.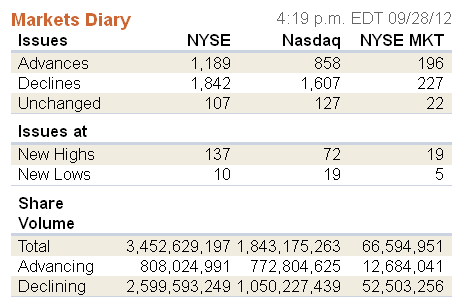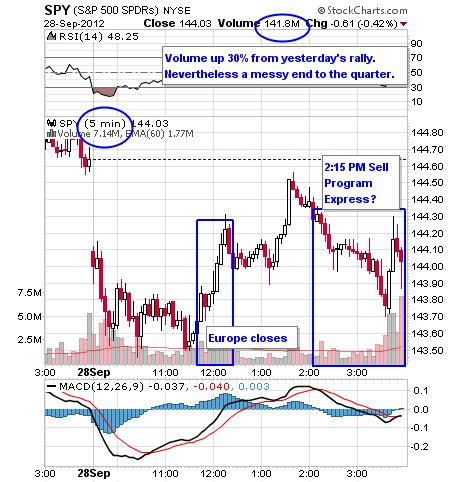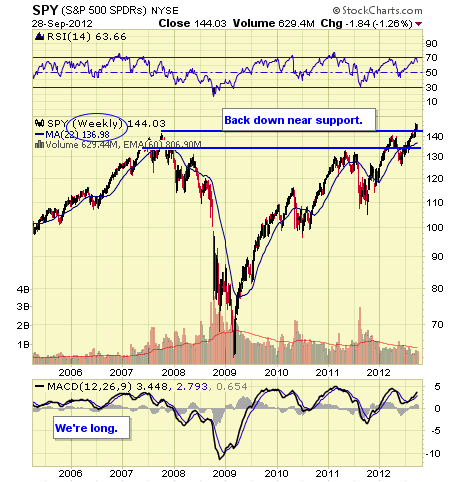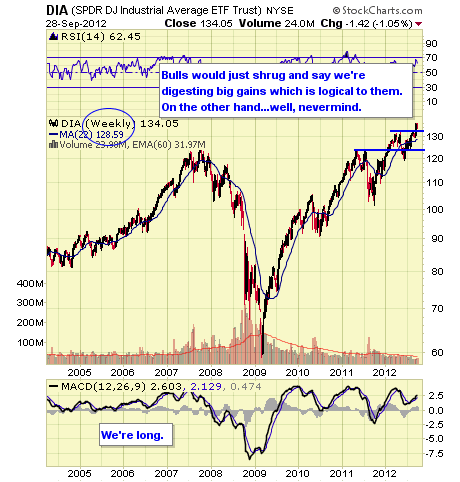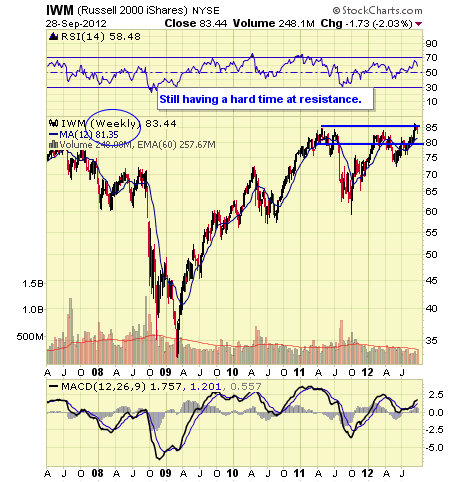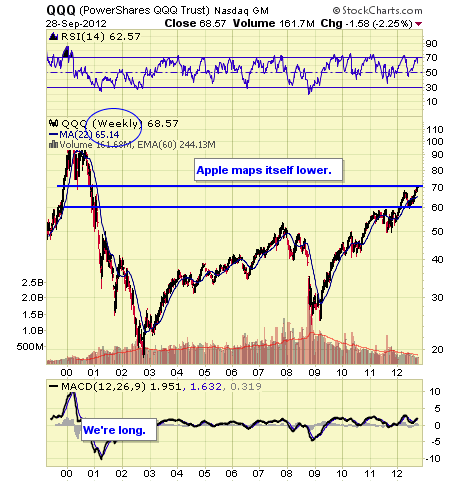 Continue to U.S. Sector, Stocks & Bond ETFs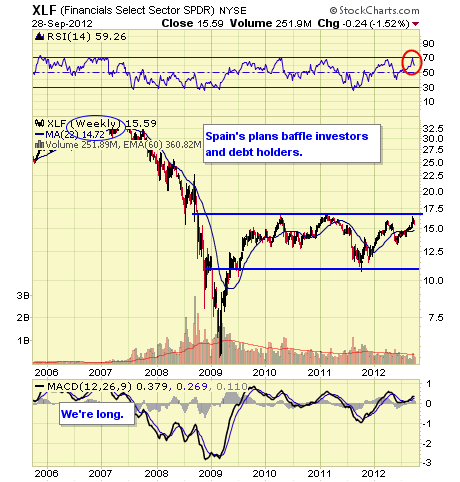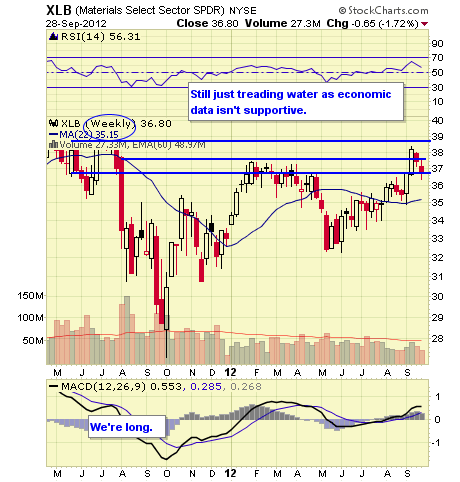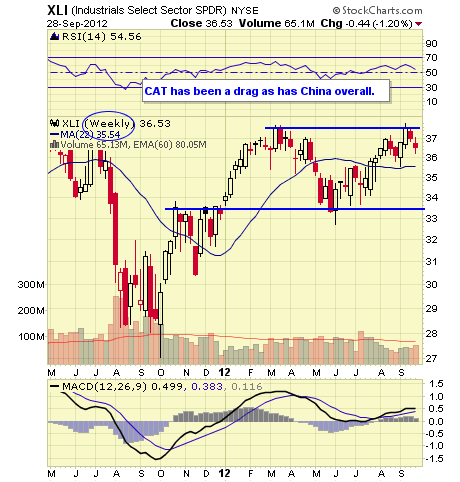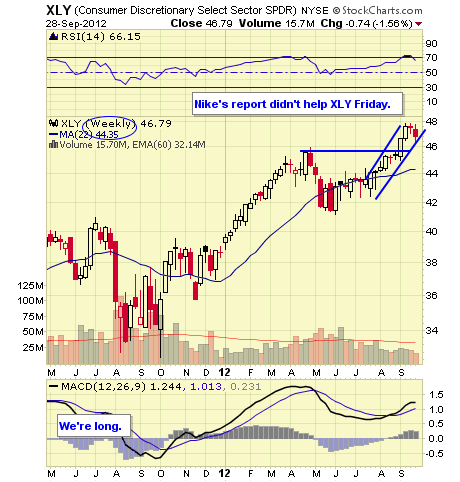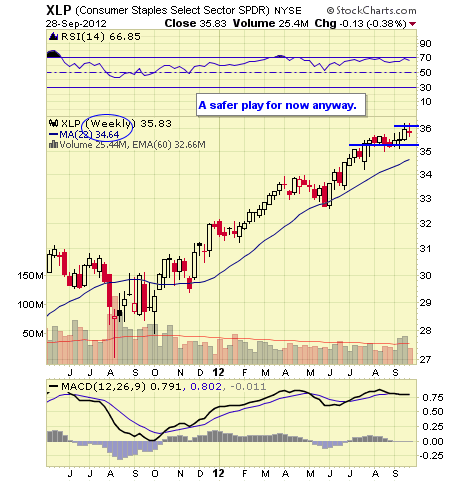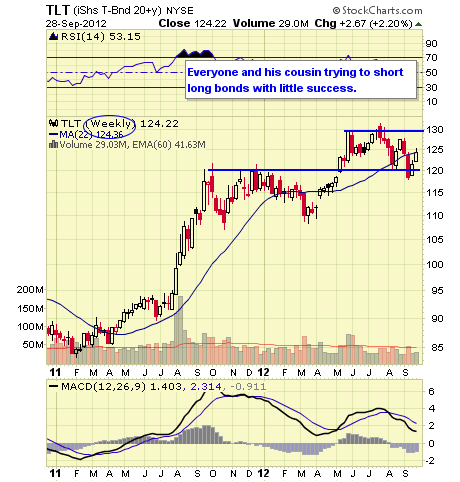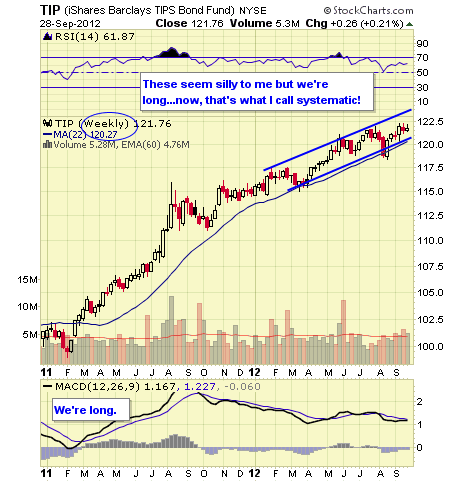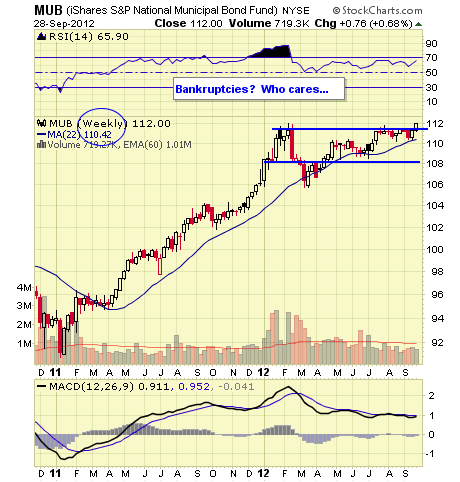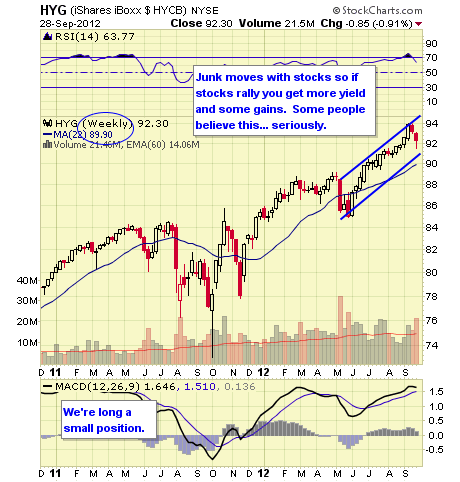 Continue to Currency & Commodity Market ETFs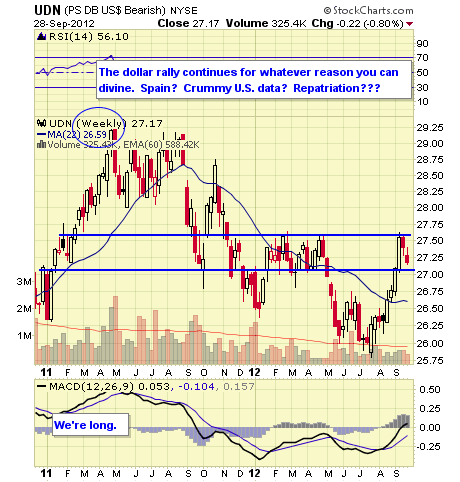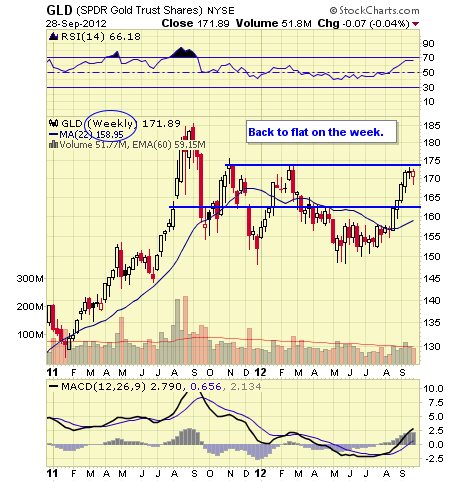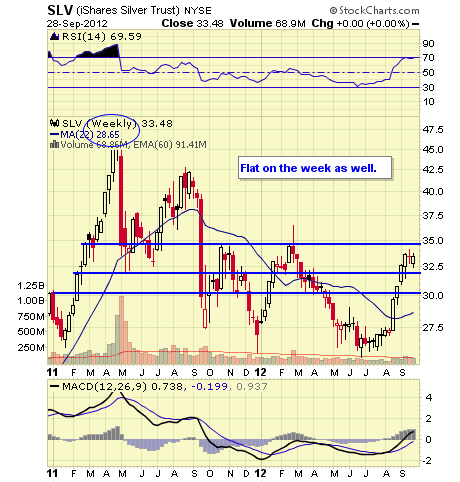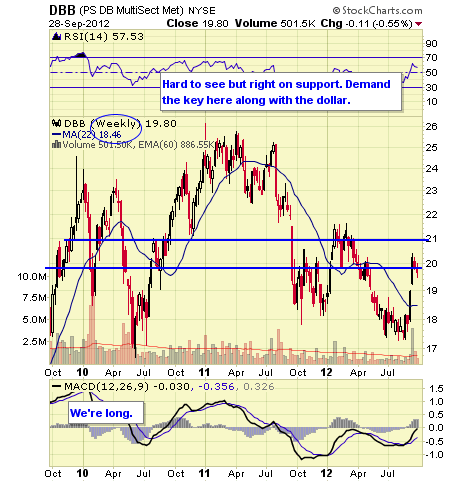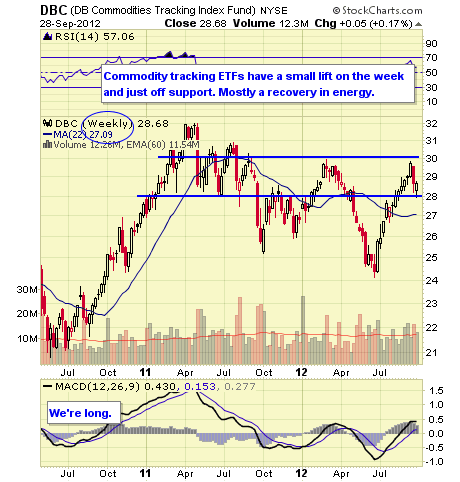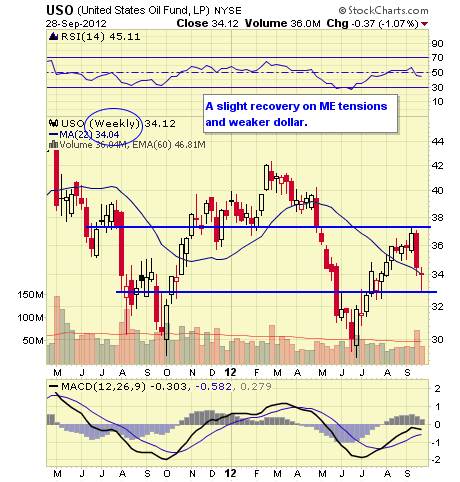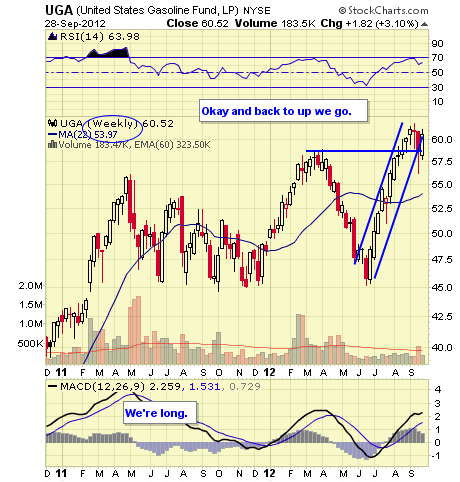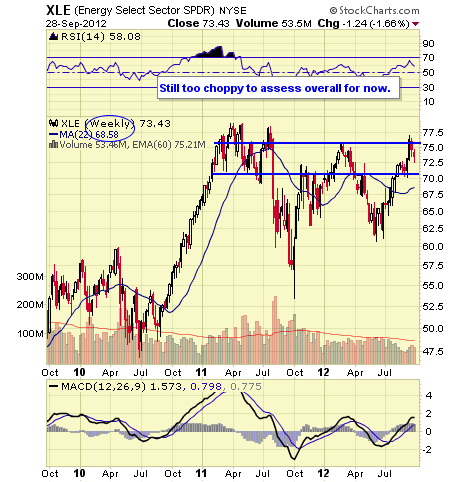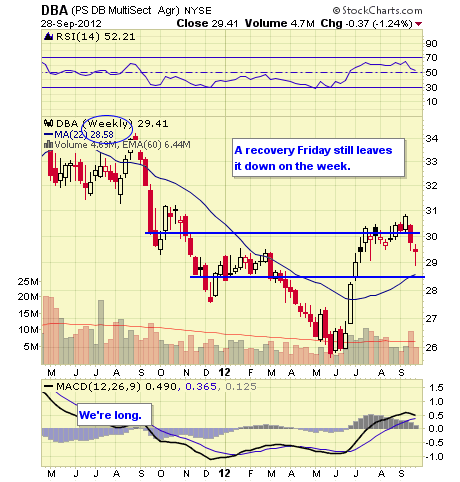 Continue to Overseas Sectors & ETFs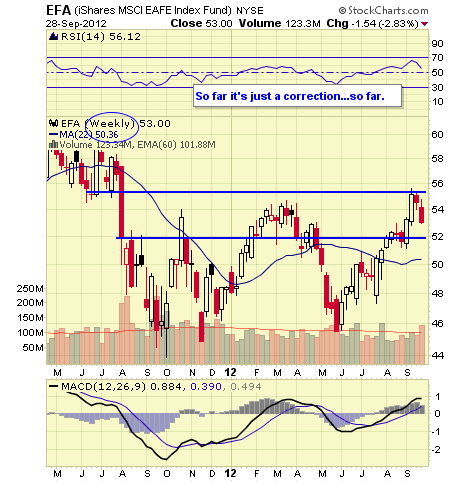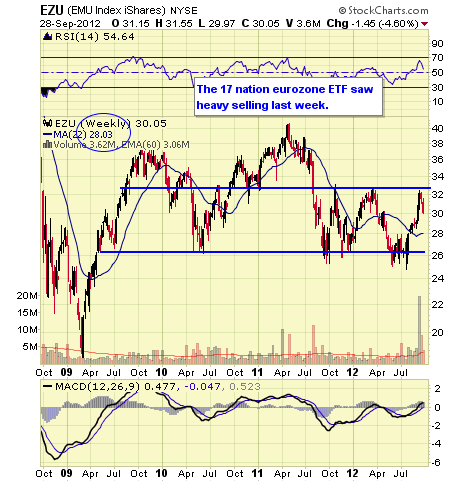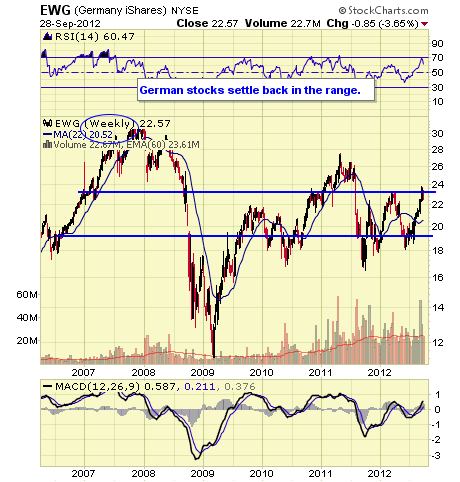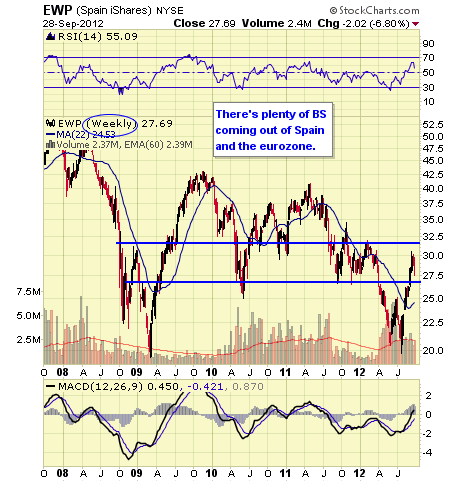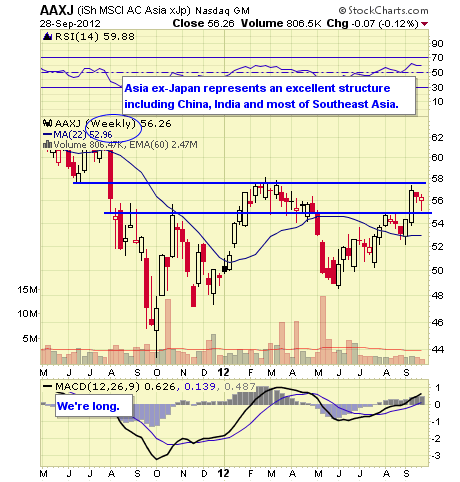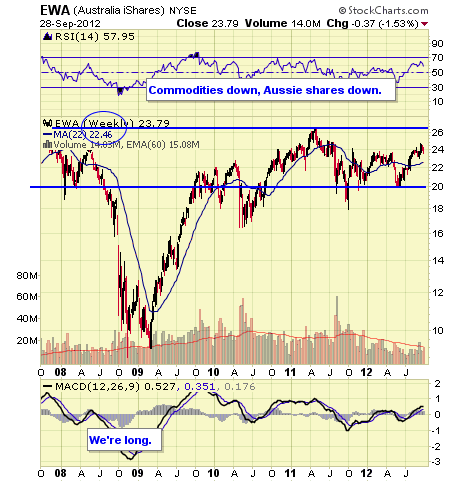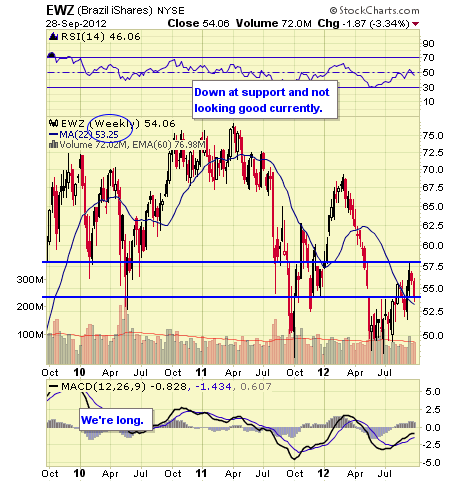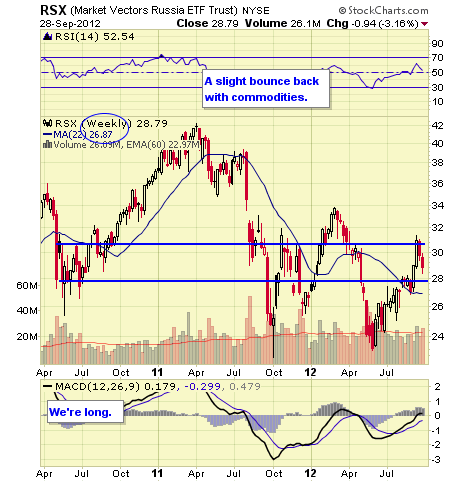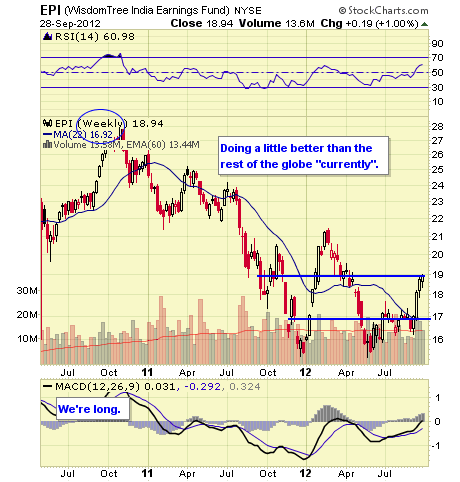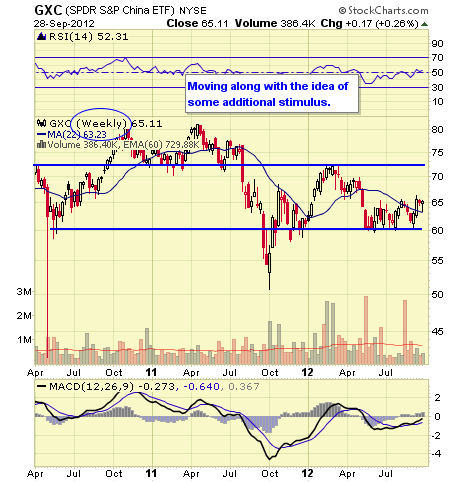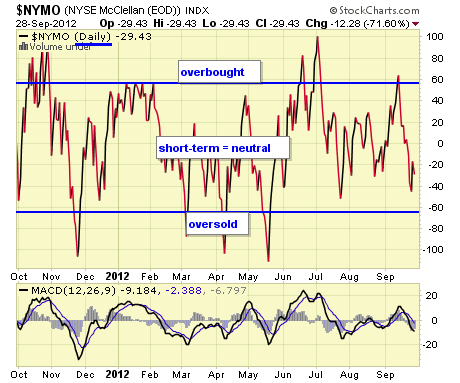 The NYMO is a market breadth indicator that is based on the difference between the number of advancing and declining issues on the NYSE. When readings are +60/-60, markets are extended short term.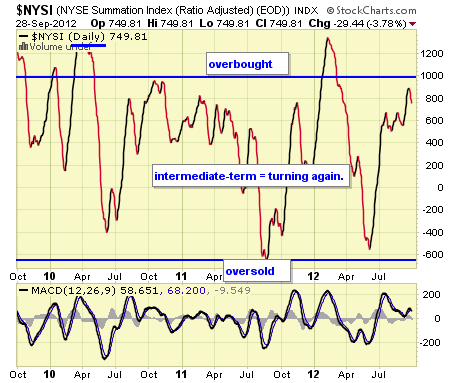 The McClellan Summation Index is a long-term version of the McClellan Oscillator. It is a market breadth indicator, and interpretation is similar to that of the McClellan Oscillator, except that it is more suited to major trends. I believe readings of +1000/-1000 reveal markets as much extended.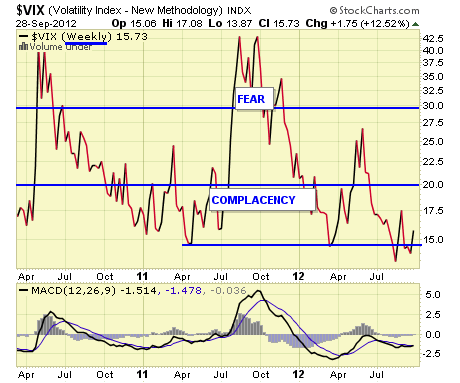 The VIX is a widely used measure of market risk, and is often referred to as the "investor fear gauge." Our own interpretation is highlighted in the chart above. The VIX measures the level of put option activity over a 30-day period. Greater buying of put options (protection) causes the index to rise.
Concluding Remarks
More data is on tap as usual next week, with the featured indicators being the ISM Mfg data (Monday), and then the monthly employment report (Friday) bookending the week. In between is the first presidential debate on Wednesday.
Disclaimer: The ETF Digest maintains an active ETF trading portfolio, and a wide selection of ETFs away from portfolios in an independent listing. Current "trading" positions in active portfolios, if any, are embedded within charts: Lazy & Hedged Lazy Portfolios maintain the follow positions: VT, MGV, BND, BSV, VGT, VWO, VNO, IAU, DJCI, DJP, VMBS, VIG, ILF, EWA, IEV, EWC, EWJ, EWG, & EWU.
The charts and comments are only the author's view of market activity and aren't recommendations to buy or sell any security. Market sectors and related ETFs are selected based on his opinion as to their importance in providing the viewer a comprehensive summary of market conditions for the featured period. Chart annotations aren't predictive of any future market action, rather, they only demonstrate the author's opinion as to a range of possibilities going forward.
Disclosure: I have no positions in any stocks mentioned, and no plans to initiate any positions within the next 72 hours. I wrote this article myself, and it expresses my own opinions. I am not receiving compensation for it. I have no business relationship with any company whose stock is mentioned in this article.