What's it take to be a member of the 'in crowd'? The membership list is being both reduced [Countrywide (CFC) and Bear Stearns (NYSE:BSC)] and expanded [Freddie (FRE) and Fannie (FNM) have been given temporary membership… sort of like pledging]. Anyway, they get to borrow money from you and me with ultra low interest rates of around 2%. They can exchange crappy mortgage securities as collateral for longer term loans. Who wouldn't want to trade for free with someone else picking up just the losers? Pretty cool, eh? Wanna join?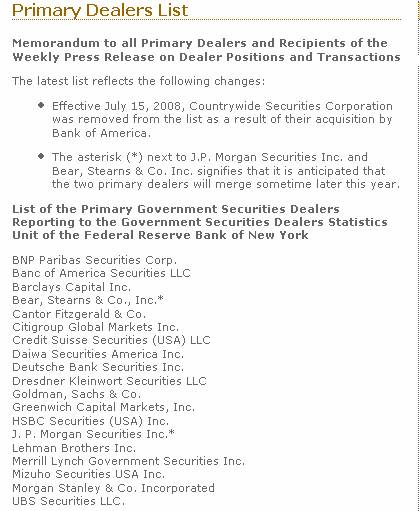 Like a lot of clubs, you must know someone to get nominated for membership. Good luck with that.

Just remember, when these firms report earnings next, check out the sector where they have any profits. Since underwriting and M & A are quiet, be sure to note "trading" profits. That's where your 2% money gets put to work. They've been busy this week in that regard.

Well enough of that. The August "three-peat" I've been talking about seems a possibility even though it's only the 6th of the month. Commodity prices continue to fall and bulls [trading desks and hedge funds] are scooping up financials and most anything else unrelated to those now out of favor sectors. It wasn't a spectacular day but impressive for a follow-up to yesterday's big move.

Yahoo Finance seems mathematically challenged. They haven't been able to add columns correctly and now it seems they can't add-up proxy votes properly either. We have some dedicated folks, one in particular, giving them the math solutions to financial data anyway. But, it seems they're moving towards a resolution at a bureaucratic pace. Anyway, here's there data followed by WSJ.
click to enlarge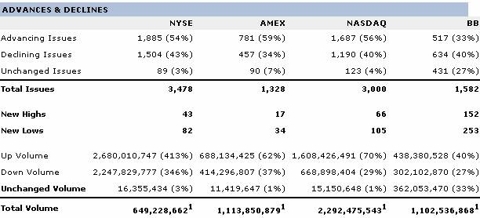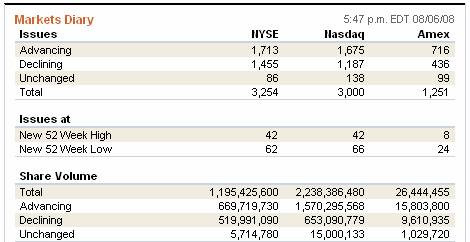 The NASDAQ in particular has been sensitive to oil price movements. As soon as oil prices fell after the inventory report, it exploded higher.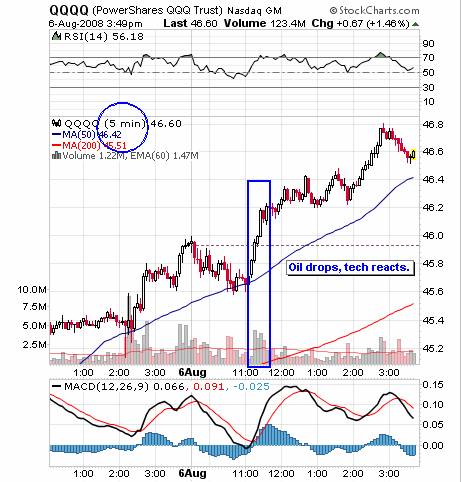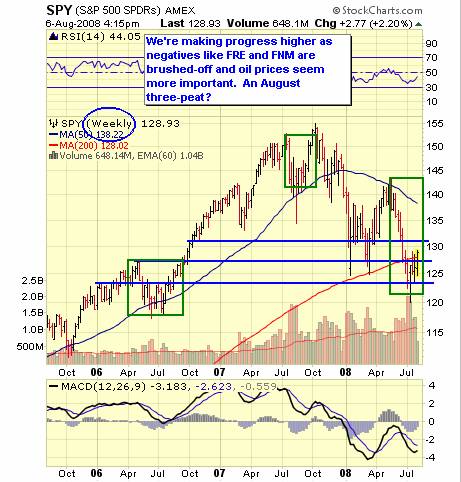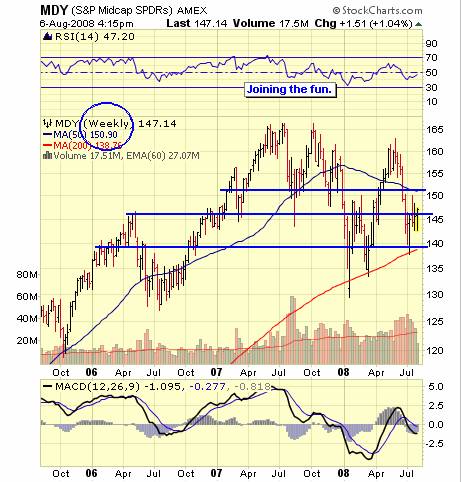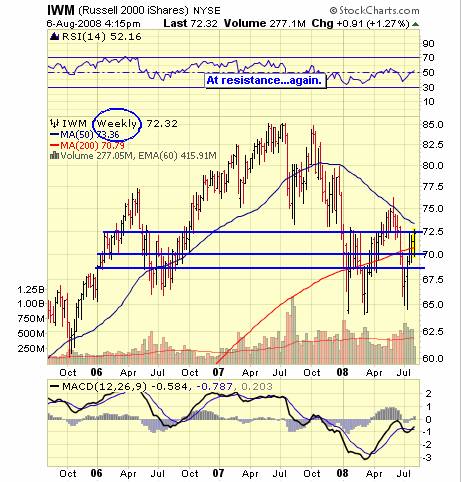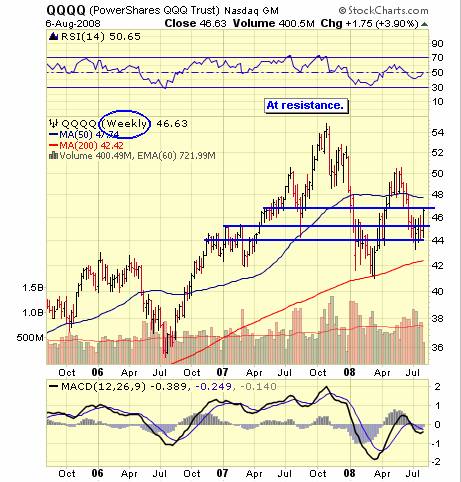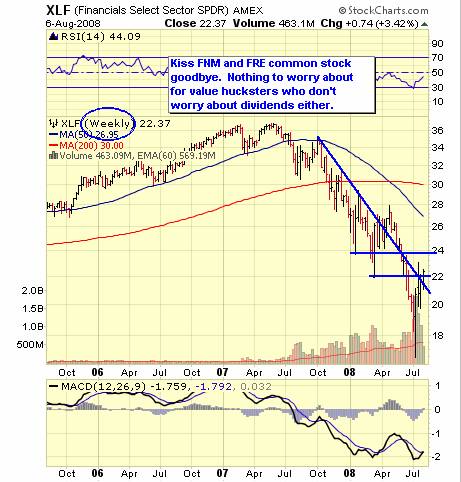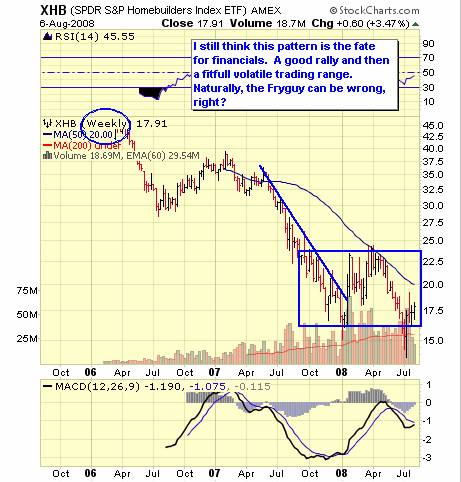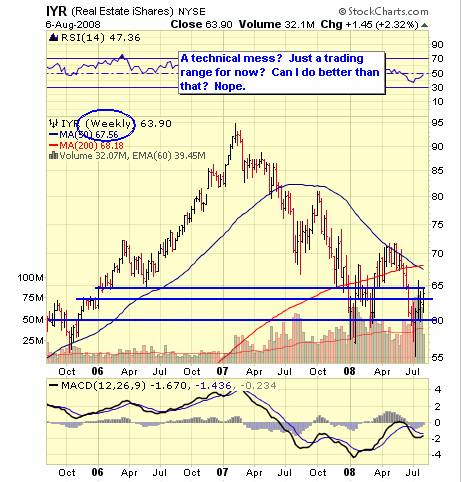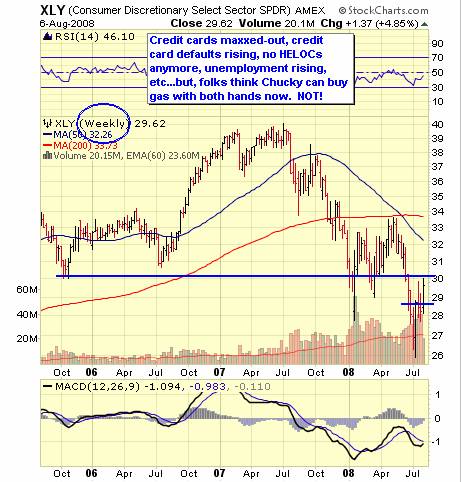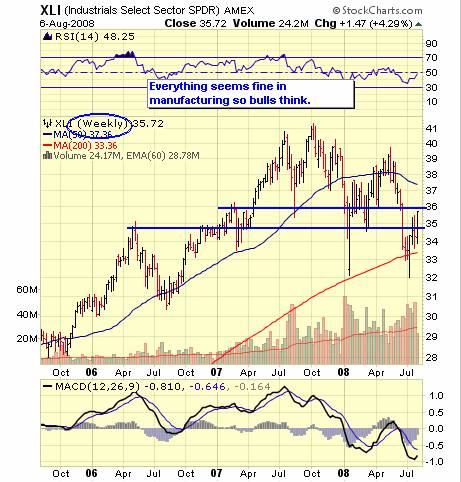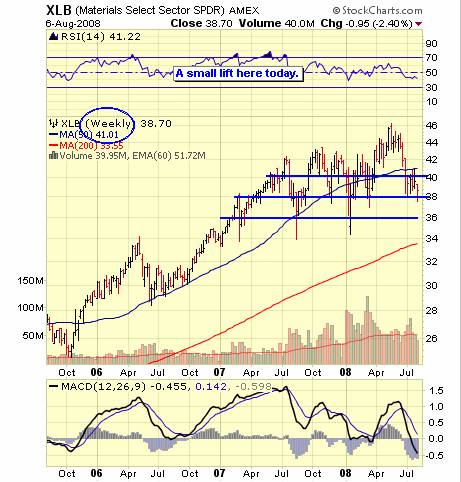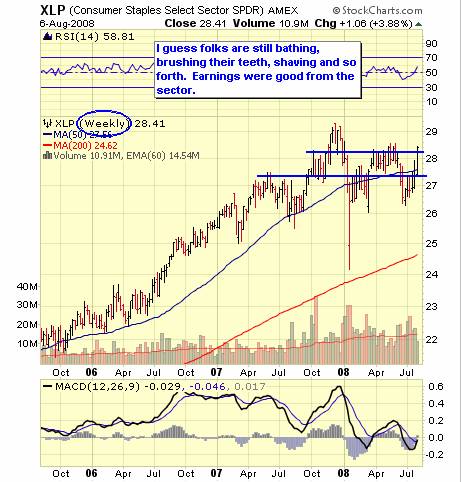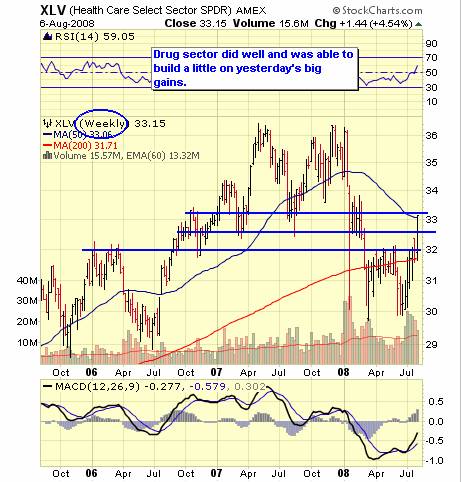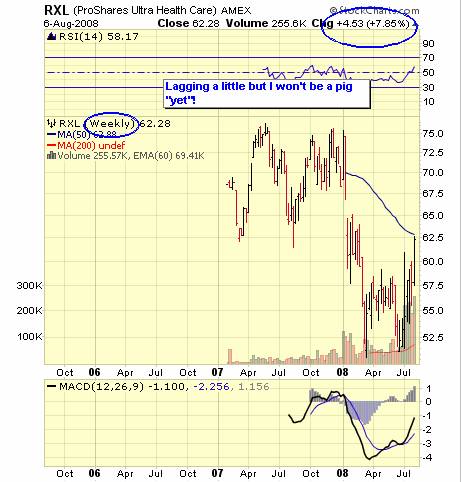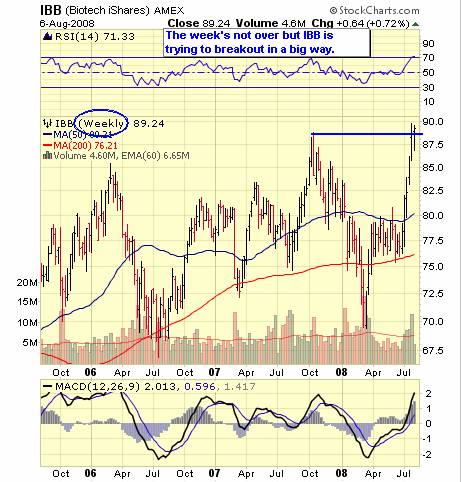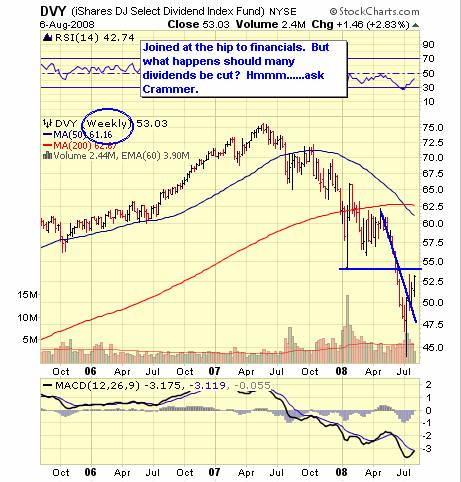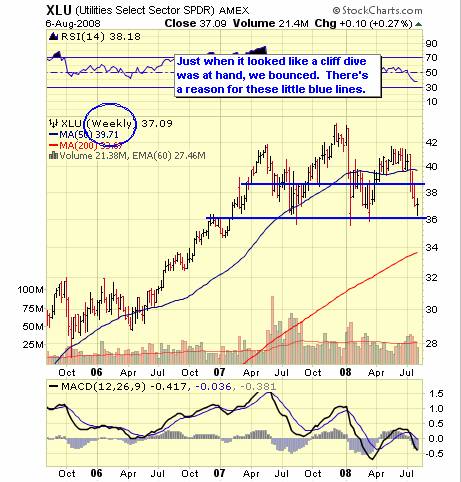 Now that the taxpayers own half of Wall Street plus FRE and FNM, we'll have to pay for it. The treasury auctioned off the largest sale of 10-year bonds Wednesday. Of course with supply comes some repricing.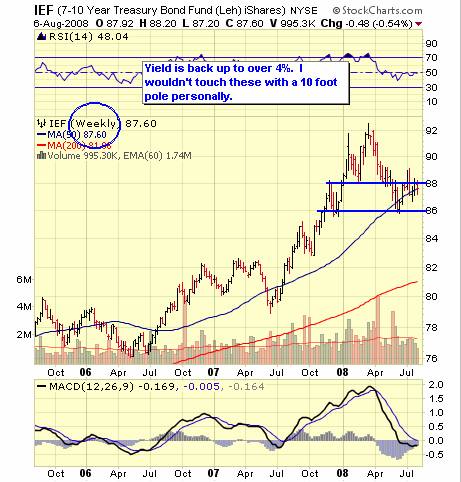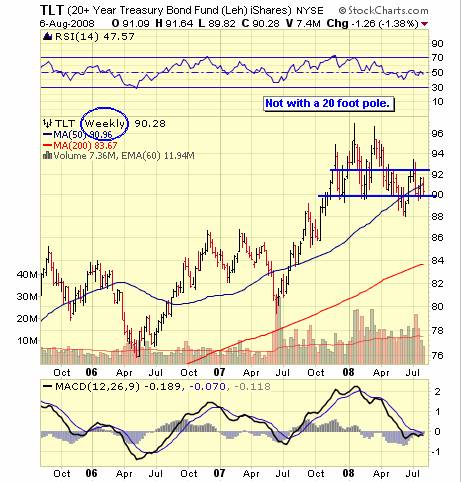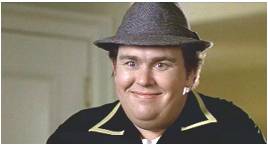 Uncle Buck is poised to breakout of that protracted box given declining oil and commodity prices, rising yields in the US and just because that box is boring. Two products you can use are UUP [PS/DB Bullish Dollar Index] and DRR [VanEck Down Euro Leveraged ETN].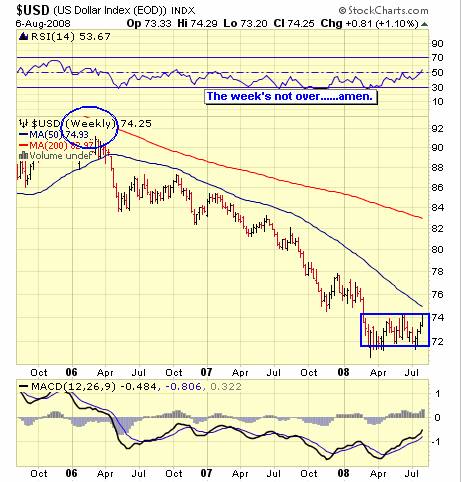 Go to page 2 - Commodities, Emerging Markets >>

Comment on this article >>