Snapshot of some basic allocation returns for the Year To Date period ending Sep 30, 2012.
Hedge funds are having a truly dismal year. It is actually shocking to see the spread this wide. For what its worth, the S&P 500 is +16.4% through Sep 30, 2012. It is not shown because we do not consider the S&P 500 a relevant benchmark for typical risk-oriented client portfolios.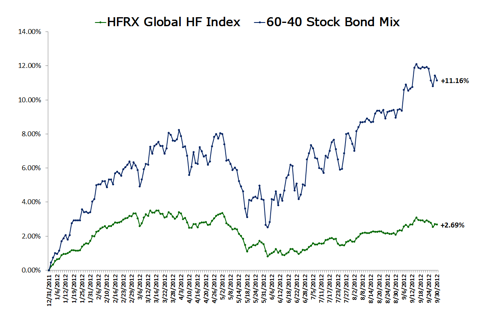 Note how the first 3 allocations shown below are all clustered near +11% for 2012.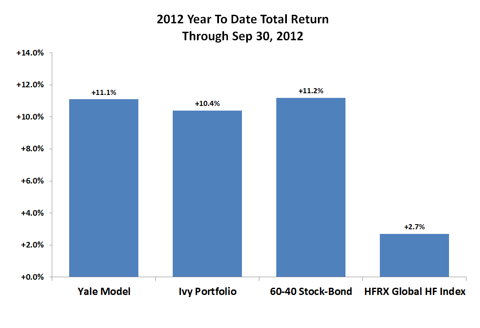 And we include the below chart to show the paths taken for both the Yale and Ivy Portfolios: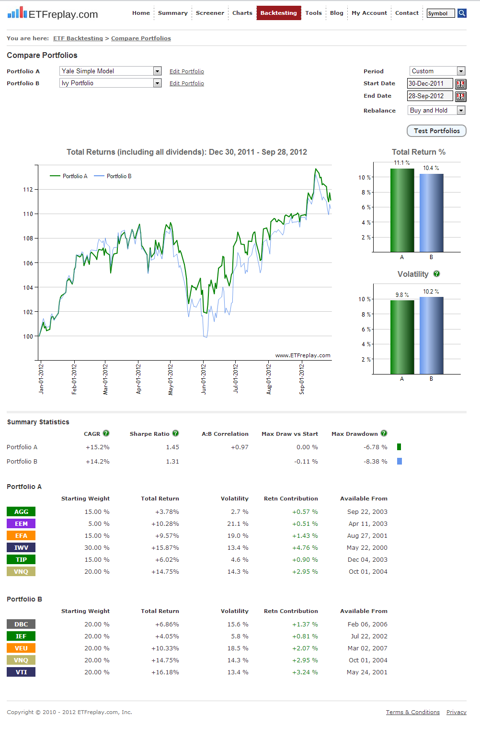 Source: www.etfreplay.com/
Disclosure: I have no positions in any stocks mentioned, and no plans to initiate any positions within the next 72 hours. I wrote this article myself, and it expresses my own opinions. I am not receiving compensation for it. I have no business relationship with any company whose stock is mentioned in this article.