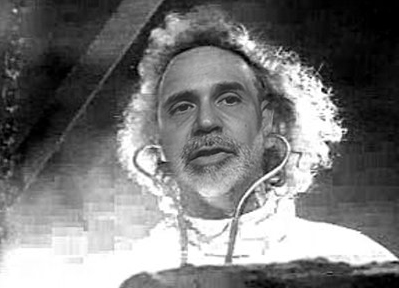 We now know from the FOMC Minutes policy makers are in full experimentation mode. There is division, and the ability to establish benchmarks and an exit strategy are still a work in progress. This is our currency they're messing with. Clearly, Congress and successive administrations aren't really overseeing policies as much as they pretend.
The ECB's Draghi held a press conference today, where he announced no decision on interest rates, and stated things were just okey-dokey in Spain and elsewhere. The ECB has purchased no sovereign debt yet, or bonds from banks, and for all we know, they never will. And let's not forget the obligatory restatement from Super Mario that "the euro is irreversible." This you must take on face value. In the meantime, Spain has stated it wants no part of any so-called bailout given politically unpalatable conditions. (Maybe they'll just call it something else …snicker.) They, like others, wish to buy time by invading their Social Security trust fund. The U.S. congress knows how to do this, too, and we're mighty proud to lead the way!
Jobless Claims Thursday were about as expected (367K vs. 370K expected, and prior revised higher as usual to 363K from 358K). This data continues to be poor, no matter the bullish spin. Factory Orders were weak (-5.2% vs. .6% expected, and prior 2.8%), so that's a beat then, sort of. We'll have Friday's big employment report to look forward to, and analysts are busy recalculating possible scenarios (consensus currently 113K jobs and rate still 8.1%). Then there's that debate from last night, which Romney won, presumably. One thing that did was lift coal stocks (NYSEARCA:KOL) since he touted it. Anyway, that was just round one with more to come in debates, and then a lot of viciousness.
The dollar (NYSEARCA:UUP) continues to drop, allowing precious metals (NYSEARCA:GLD) and (NYSEARCA:SLV) to rally along with other commodities (NYSEARCA:DBC) and (NYSEARCA:USO), for example. Bonds (NYSEARCA:TLT) fell as stocks rallied. We forget stock bulls like the "weak dollar, strong stock" trade. It does fly in the face of one of the Fed's dual mandates: "protect the purchasing power of the dollar."
For us, we're just lowly trend-followers -- perhaps with an attitude -- so we're long markets no matter how we feel emotionally. After all, this is my opportunity to rage at the machine all I want.
So, as indicated, stocks rallied once again led by financials (NYSEARCA:XLF), miners (NYSEARCA:XME), healthcare (NYSEARCA:XLV) and energy (NYSEARCA:XLE), among others.
This will be another short posting given Friday's potentially market-moving employment report.
Volume remained light before the report Friday but clearly, bulls are enthusiastic regarding QE globally. Breadth per the WSJ was positive.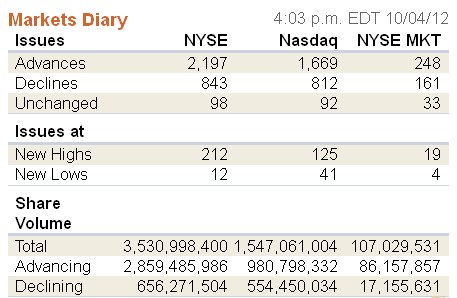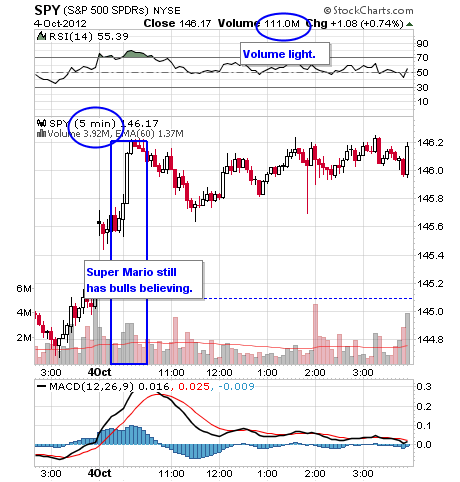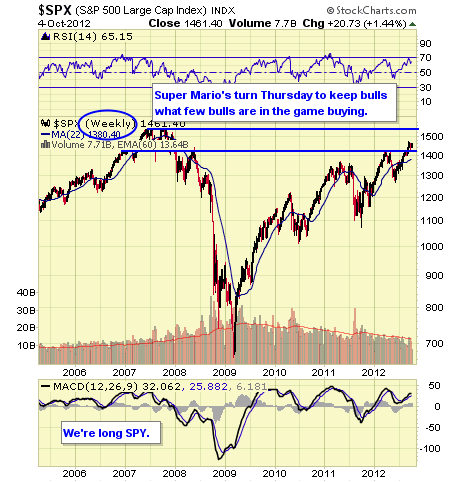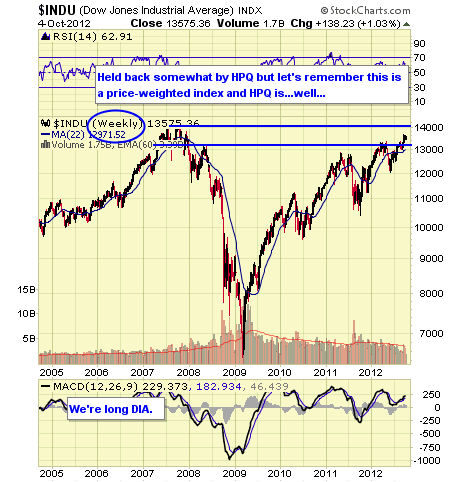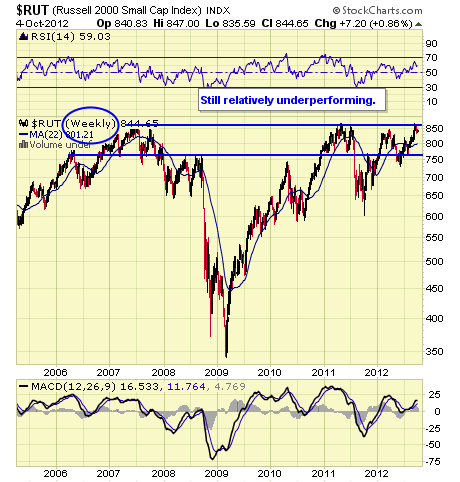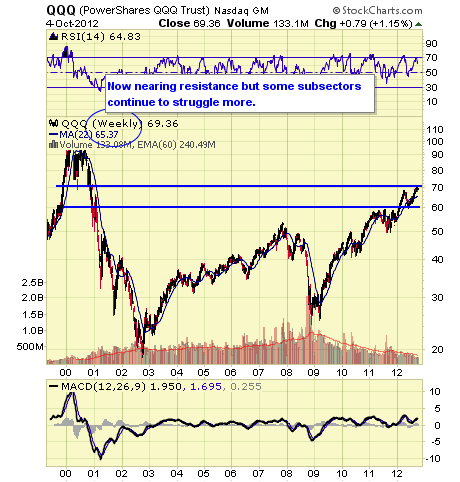 Continue to U.S. Sector, Stocks & Bond ETFs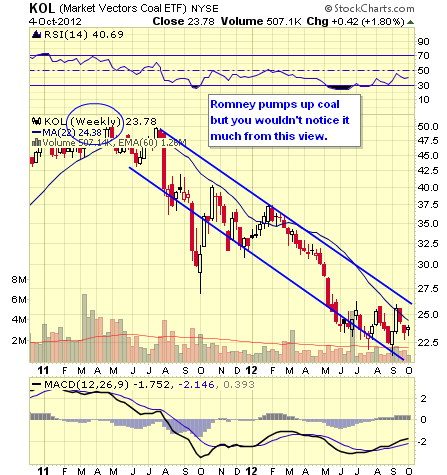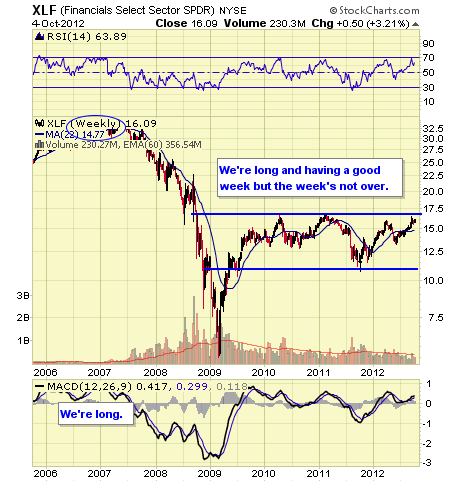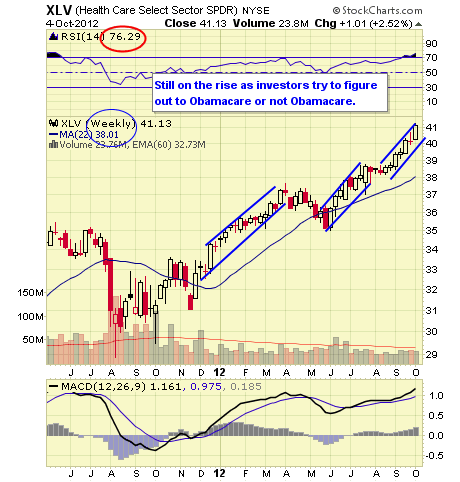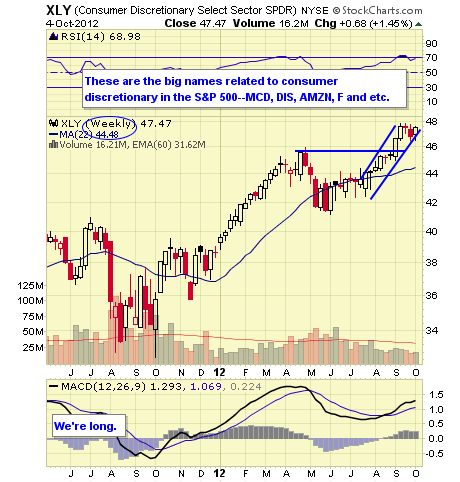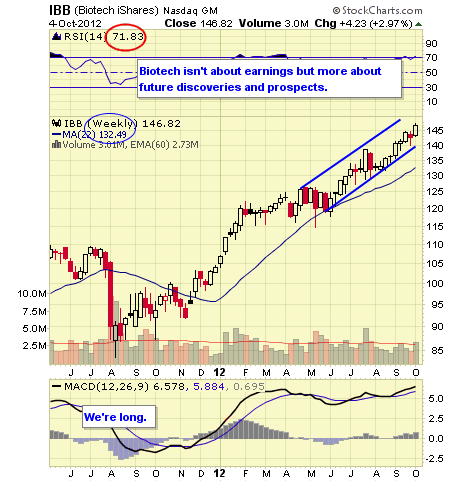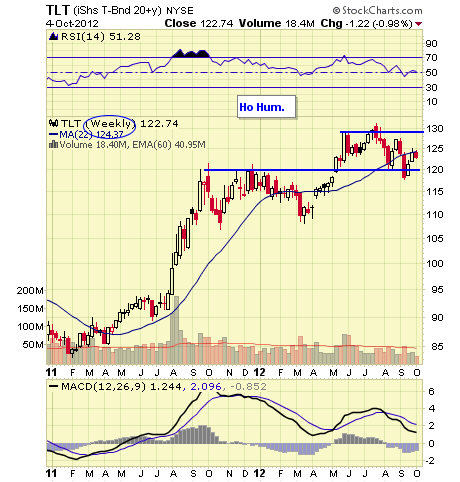 Continue to Currency & Commodity Market ETFs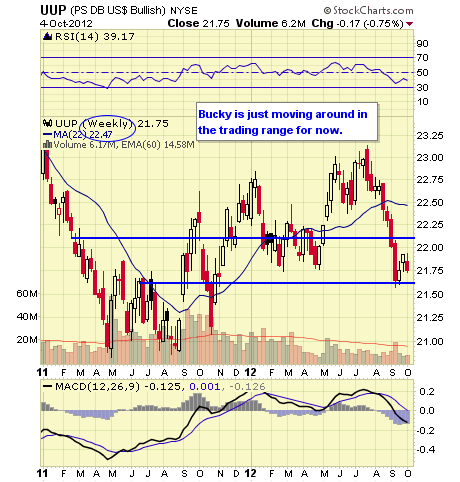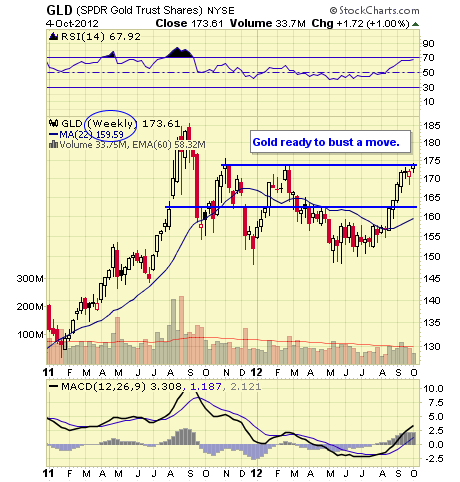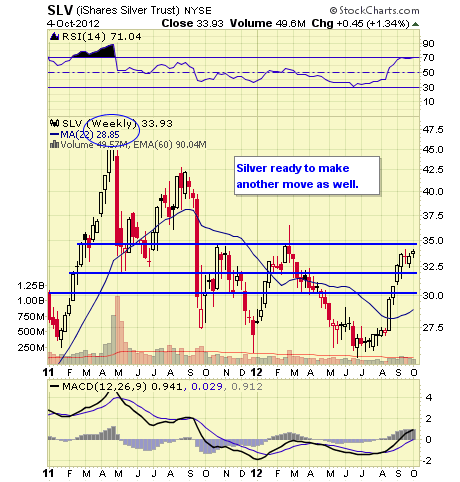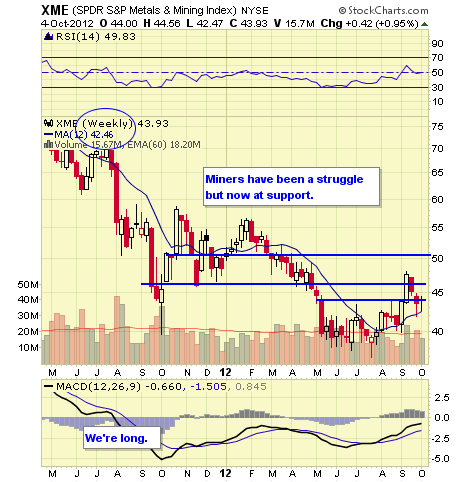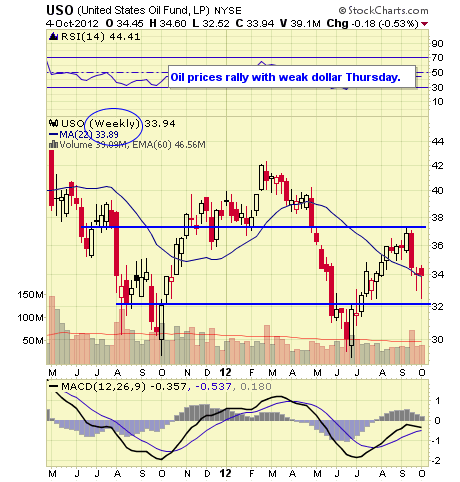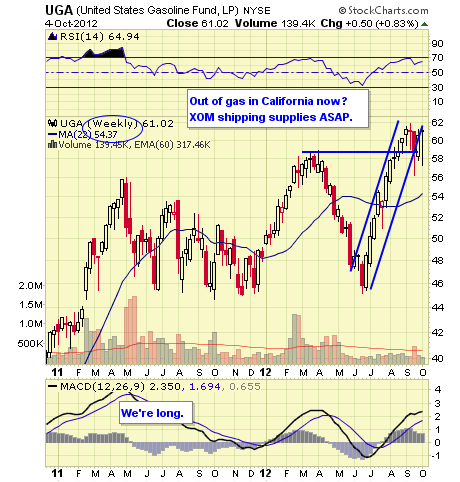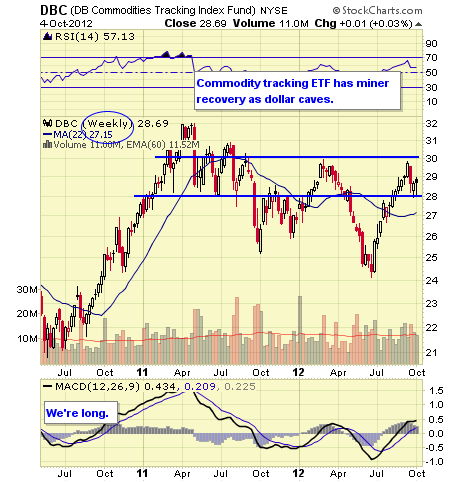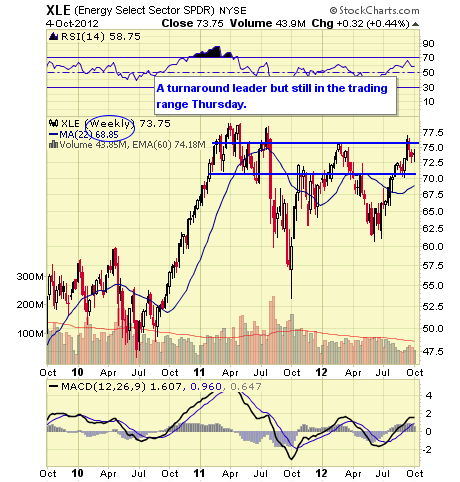 Continue to Overseas Sectors & ETFs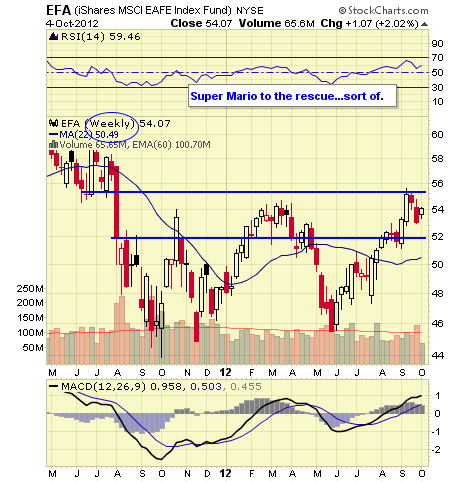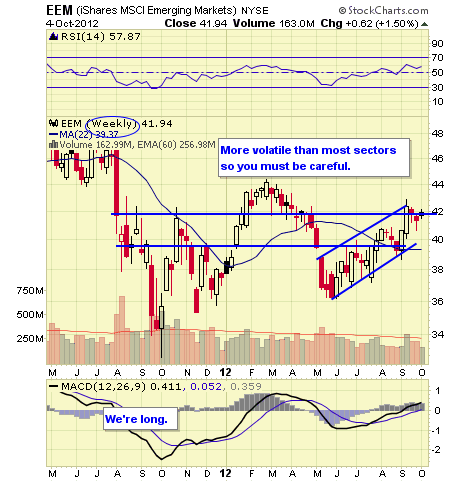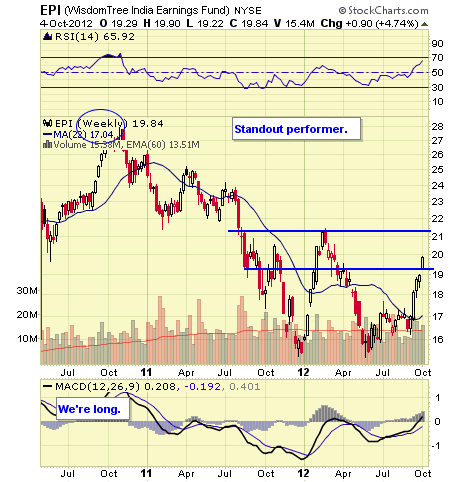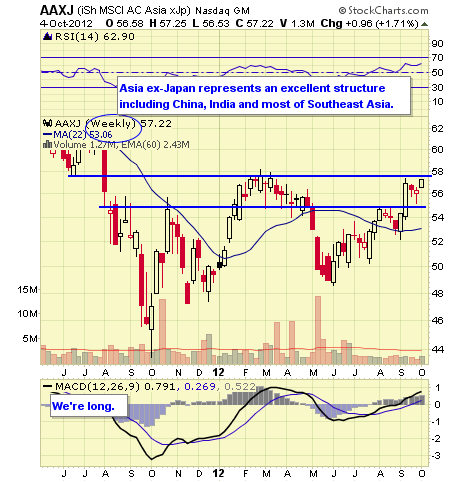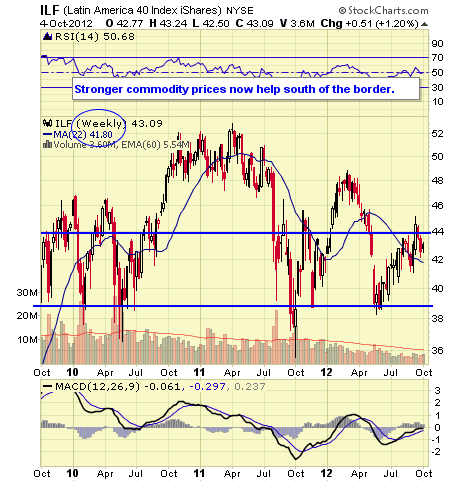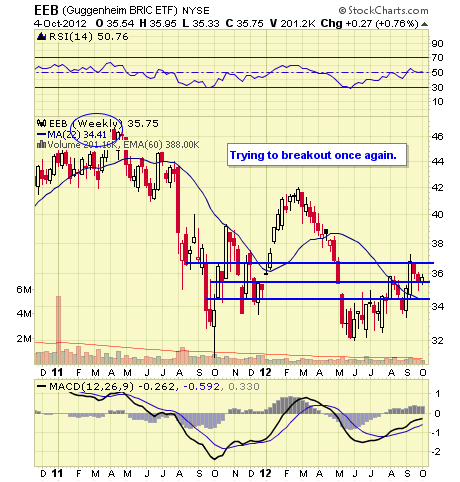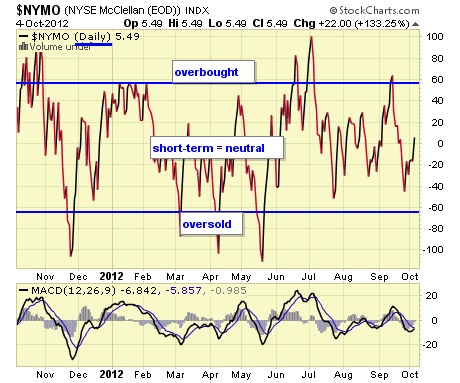 The NYMO is a market breadth indicator that is based on the difference between the number of advancing and declining issues on the NYSE. When readings are +60/-60, markets are extended short-term.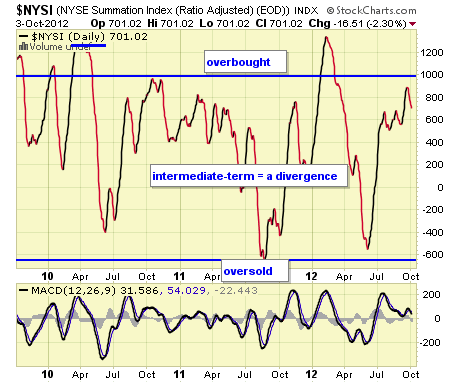 The McClellan Summation Index is a long-term version of the McClellan Oscillator. It is a market breadth indicator, and interpretation is similar to that of the McClellan Oscillator, except that it is more suited to major trends. I believe readings of +1000/-1000 reveal markets as much extended.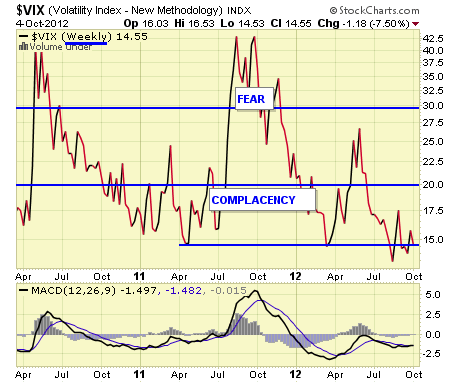 The VIX is a widely used measure of market risk, and is often referred to as the "investor fear gauge." Our own interpretation is highlighted in the chart above. The VIX measures the level of put option activity over a 30-day period. Greater buying of put options (protection) causes the index to rise.
Concluding Remarks
With stock markets on the rise, it may be more relevant to hedge using gold than options. That might be the message the VIX is sending as it might not be "as" relevant as previously.
Tomorrow, the employment report, which seems like a big deal, but if the current theme, "bad news is good, good news is better" is still in play, then nobody will care with all the liquidity.
Disclaimer: The ETF Digest maintains active ETF trading portfolio and a wide selection of ETFs away from portfolios in an independent listing. Current "trading" positions in active portfolios, if any, are embedded within charts: Lazy & Hedged Lazy Portfolios maintain the follow positions: VT, MGV, BND, BSV, VGT, VWO, VNO, IAU, DJCI, DJP, VMBS, VIG, ILF, EWA, IEV, EWC, EWJ, EWG, & EWU.
The charts and comments are only the author's view of market activity and aren't recommendations to buy or sell any security. Market sectors and related ETFs are selected based on his opinion as to their importance in providing the viewer a comprehensive summary of market conditions for the featured period. Chart annotations aren't predictive of any future market action rather, they only demonstrate the author's opinion as to a range of possibilities going forward.
Disclosure: I have no positions in any stocks mentioned, and no plans to initiate any positions within the next 72 hours. I wrote this article myself, and it expresses my own opinions. I am not receiving compensation for it. I have no business relationship with any company whose stock is mentioned in this article.