Thursday morning's release of jobless claims for the latest week came in slightly better than expected. As economists were looking for a total of 370K initial claims, the actual reading came in at 367K, representing an increase of 4K from last week's upwardly revised 363K.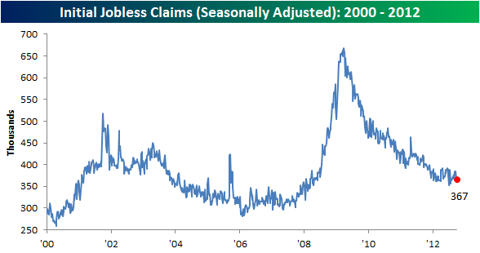 Click to enlargeThe chart below shows the four-week moving average for initial claims, which was unchanged at 375K. This represents the 27th consecutive week that claims have not made a new post-recession low, which is the second longest streak since last year's 31-week stretch. Looking at recent jobless claims readings shows that over the next two weeks the four-week moving average will be dropping two 385K readings. Therefore, if claims can come in the low 360Ks or even 350Ks, we will likely see a new post-recession low in this reading.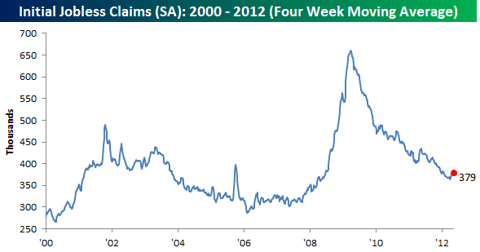 Click to enlarge
Finally, on a non-seasonally adjusted basis (NSA), initial jobless claims came in at 298.7K. This is the lowest reading for the current week since 2007, and it's below the average for the current week of 323K.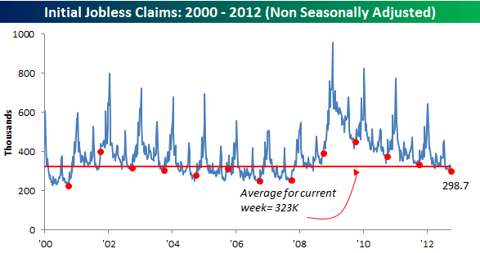 Click to enlarge