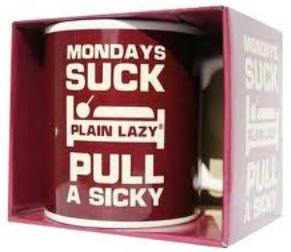 The markets were weak most of the day, and that included the Fed's printing press, given Columbus Day. It's also a holiday in Spain (Fiesta Nacional, if you care).
The important events in the markets were twofold. First, Apple (NASDAQ:AAPL) stock continued its recent slide on fears the mini-iPad would be successful and strike worries in its China plant. Second, the World Bank downgraded economic growth in East Asia to 7.2%, below last year's 9.3%, before expanding once again to 7.7% next year. Southeast Asia and India should remain strong.
The dollar (NYSEARCA:UUP) was modestly stronger, which in turn, pushed precious metals (NYSEARCA:GLD) and (NYSEARCA:SLV), and commodities (NYSEARCA:DBC) and (NYSEARCA:USO), lower. Apple, given its outsized weighting in indexes, naturally dragged tech weaker on the day. Other equity markets were modestly lower overall, while bonds (NYSEARCA:IEF) were higher.
U.S. stocks are tense before earnings season, where expectations are poor enough, making them perhaps priced in. Alcoa (NYSE:AA), a serial disappointer with more results complexities than Friday's unemployment report, leads the announcements, followed by Chevron (NYSE:CVX).
Volume was extremely light, which means Uncle Sam wasn't trading much (just kiddin'), while breadth per the WSJ was negative.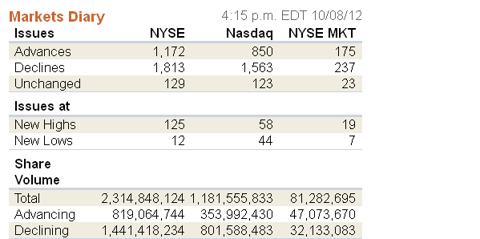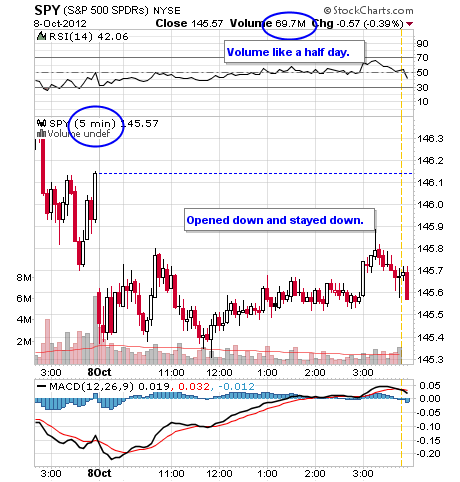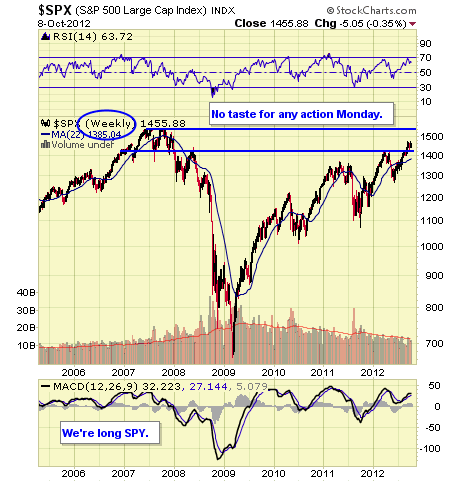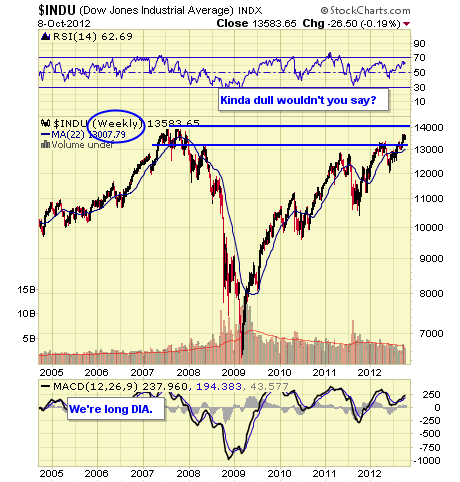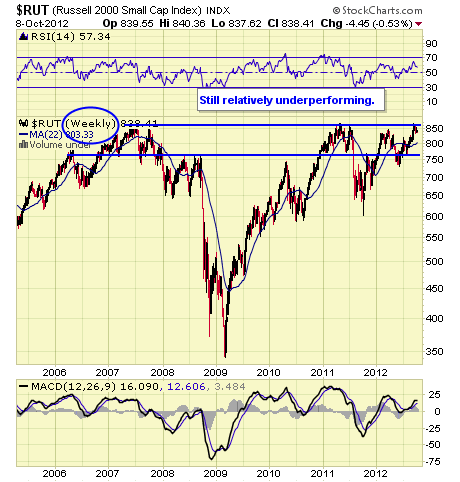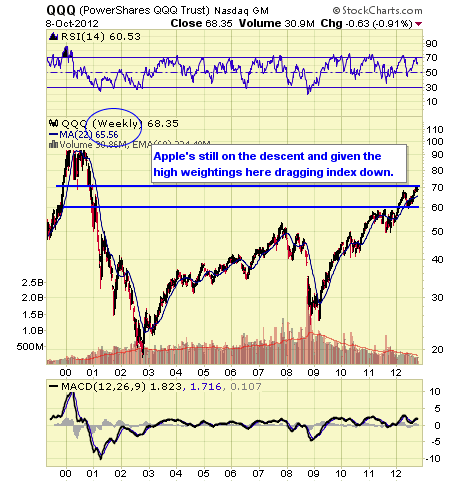 Continue to U.S. Sector, Stocks & Bond ETFs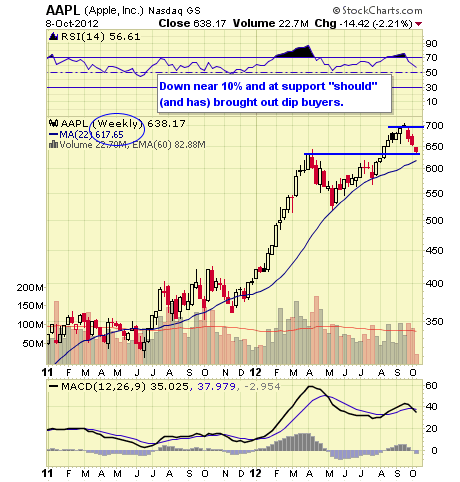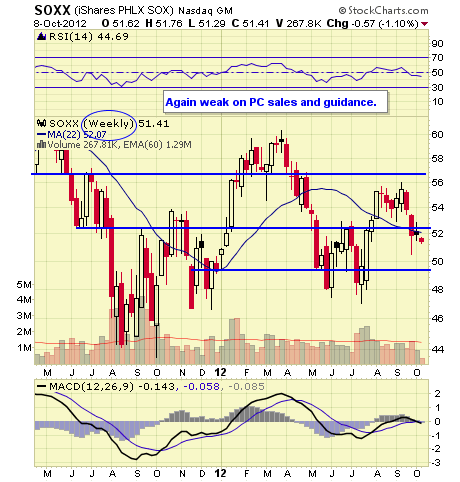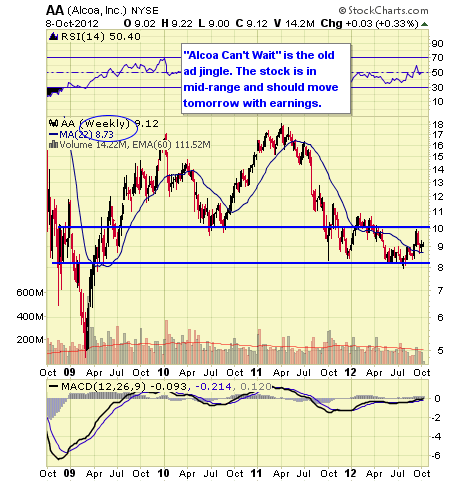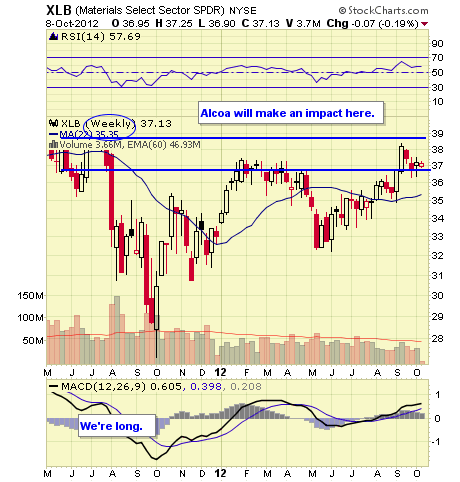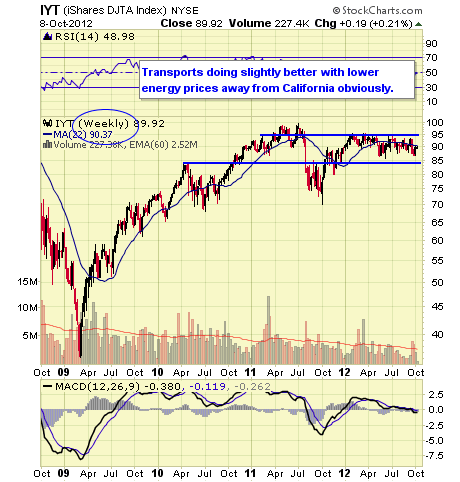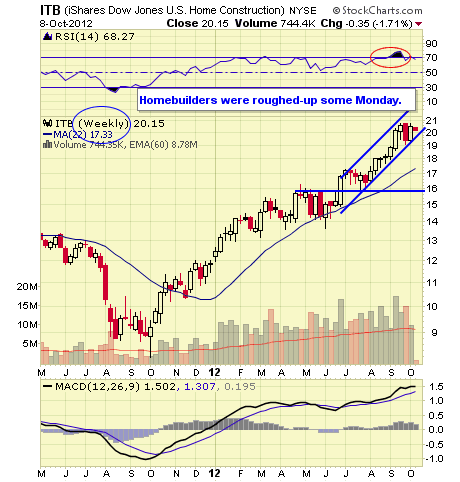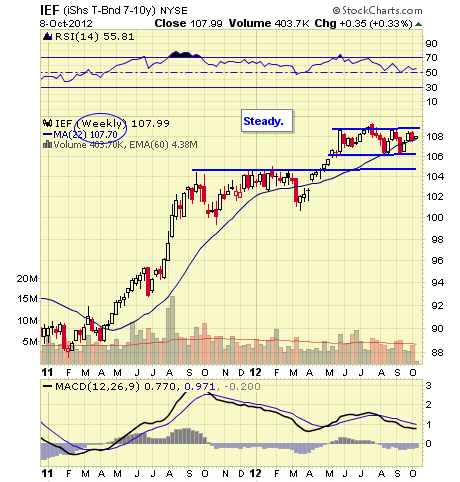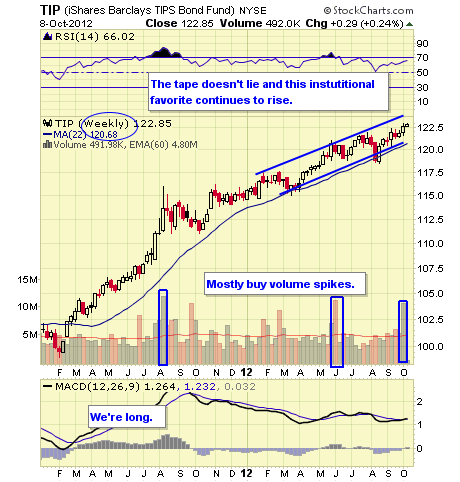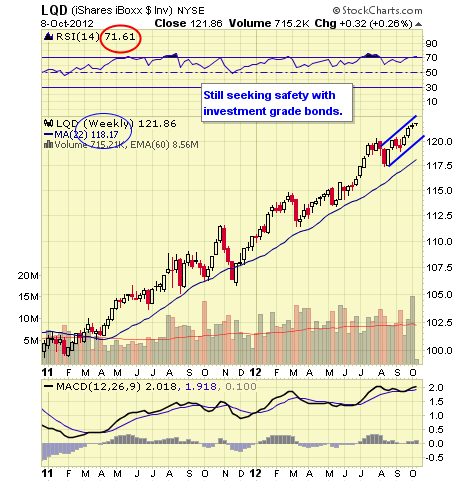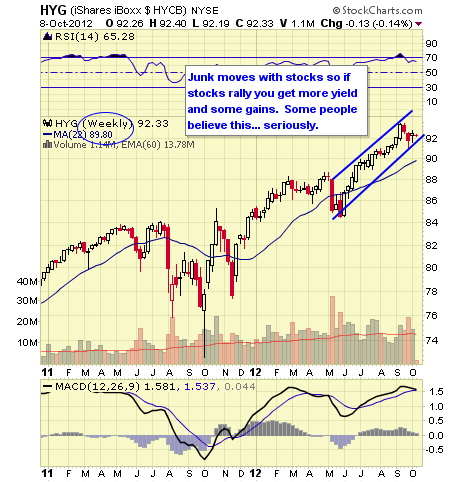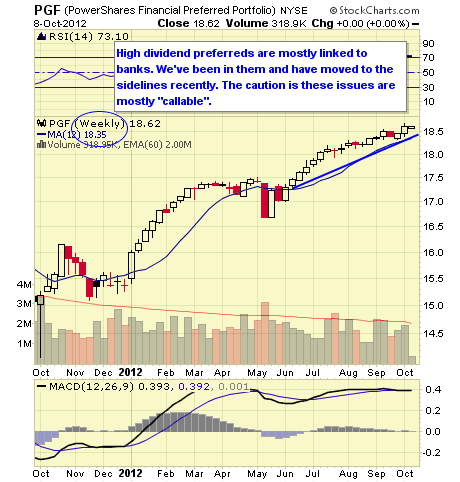 Continue to Currency & Commodity Market ETFs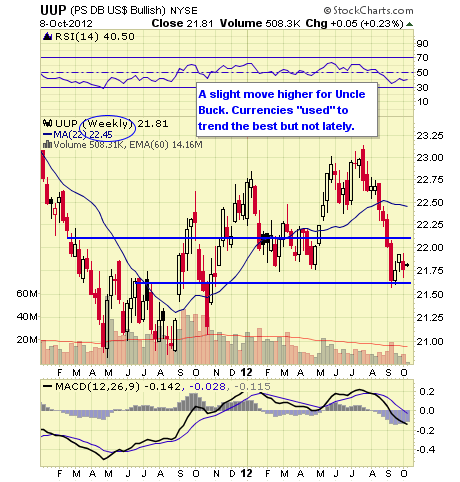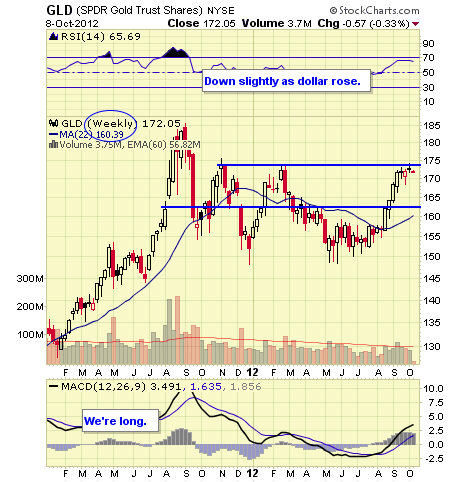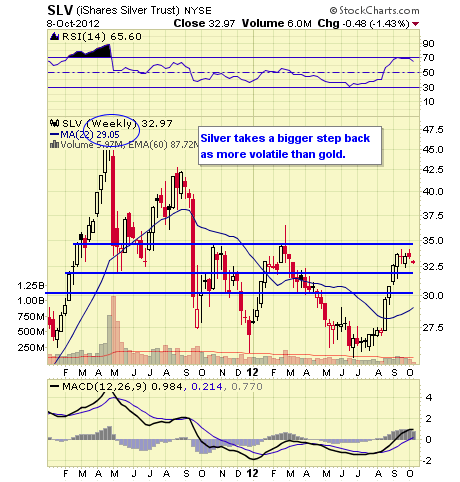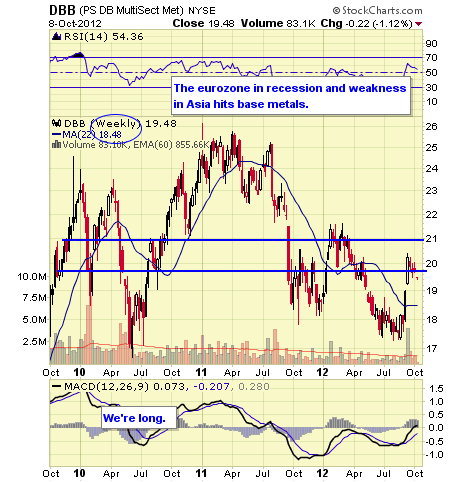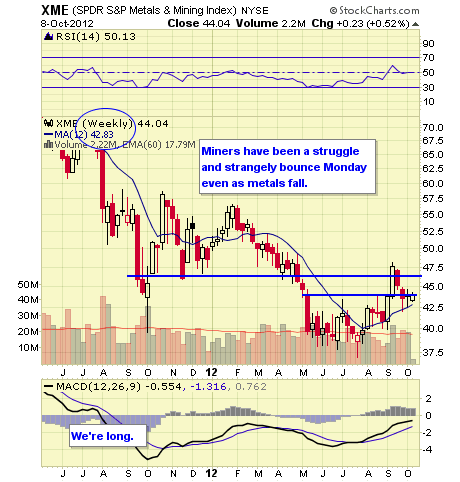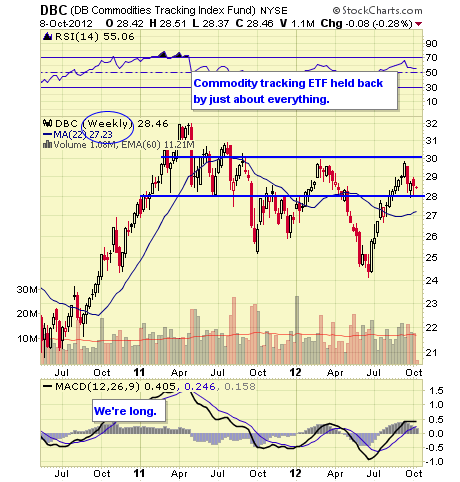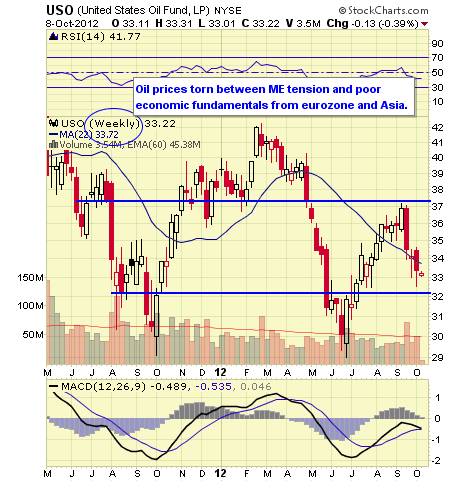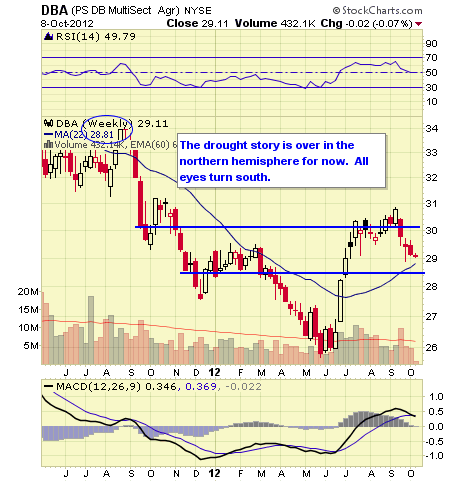 Continue to Overseas Sectors & ETFs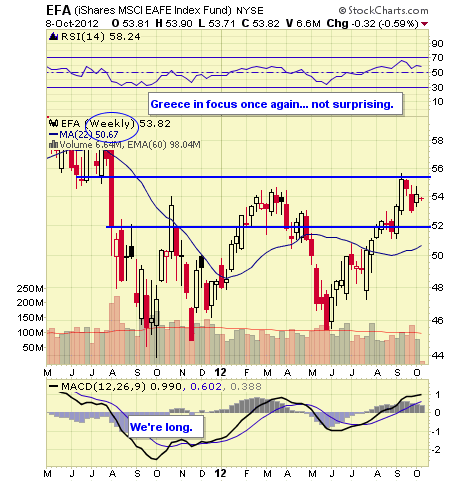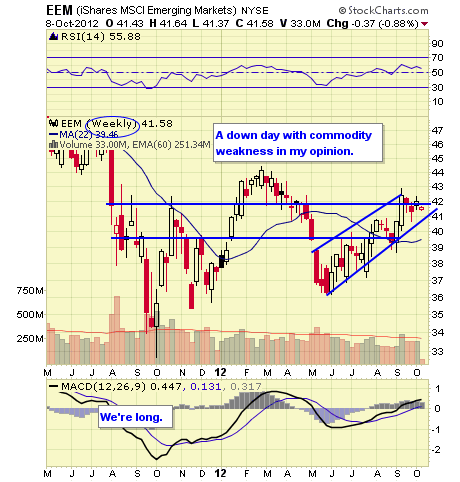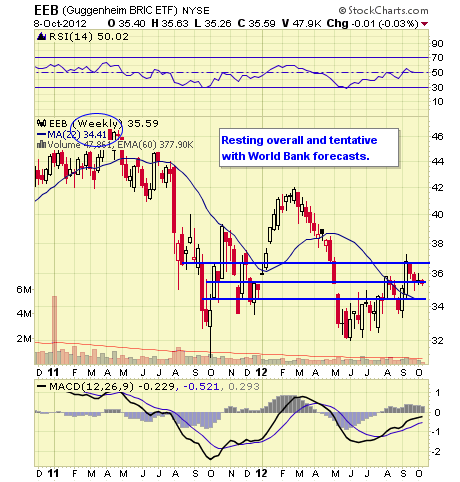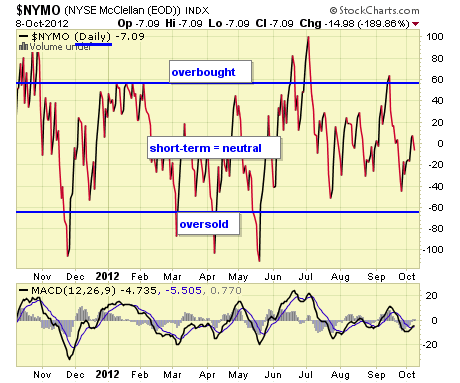 The NYMO is a market breadth indicator that is based on the difference between the number of advancing and declining issues on the NYSE. When readings are +60/-60, markets are extended short-term.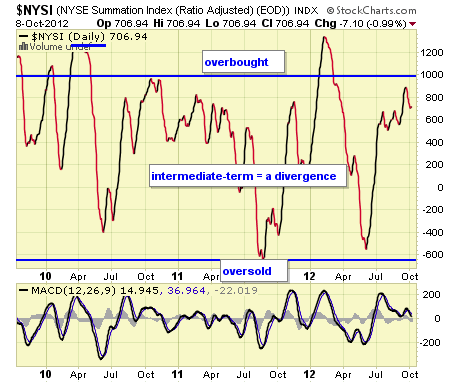 The McClellan Summation Index is a long-term version of the McClellan Oscillator. It is a market breadth indicator, and interpretation is similar to that of the McClellan Oscillator, except that it is more suited to major trends. I believe readings of +1000/-1000 reveal markets as much extended.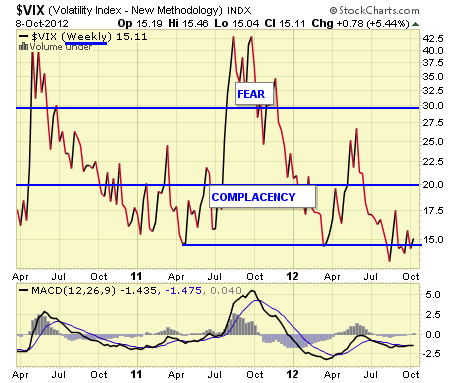 The VIX is a widely used measure of market risk, and is often referred to as the "investor fear gauge." Our own interpretation is highlighted in the chart above. The VIX measures the level of put option activity over a 30-day period. Greater buying of put options (protection) causes the index to rise.
Concluding Remarks
If it were up to me, there would have been no posting today given the lack of hard news. Tomorrow is another day.
Disclaimer: The ETF Digest maintains an active ETF trading portfolio and a wide selection of ETFs away from portfolios in an independent listing. Current "trading" positions in active portfolios, if any, are embedded within charts: Lazy & Hedged Lazy Portfolios maintain the follow positions: VT, MGV, BND, BSV, VGT, VWO, VNO, IAU, DJCI, DJP, VMBS, VIG, ILF, EWA, IEV, EWC, EWJ, EWG, & EWU.
The charts and comments are only the author's view of market activity and aren't recommendations to buy or sell any security. Market sectors and related ETFs are selected based on his opinion as to their importance in providing the viewer a comprehensive summary of market conditions for the featured period. Chart annotations aren't predictive of any future market action rather, they only demonstrate the author's opinion as to a range of possibilities going forward.
Disclosure: I have no positions in any stocks mentioned, and no plans to initiate any positions within the next 72 hours. I wrote this article myself, and it expresses my own opinions. I am not receiving compensation for it. I have no business relationship with any company whose stock is mentioned in this article.