There's a classic buying opportunity underway with Molson Coors (NYSE:TAP) following its drastic drop off over the last few days. Something is brewing with the strength showing after that drop.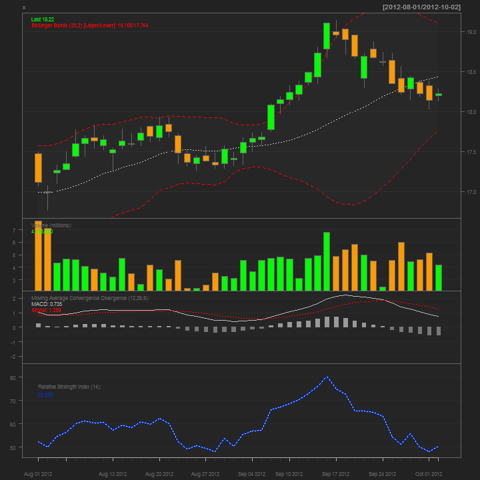 The Relative Strength Index is showing a buying opportunity as the lower band has been breached. Also the Bollinger bands are out of whack as well when you note that the current stock price is well below that lower band.
One MorningStar analyst has stated that Molson Coors is going to be in a classic position to bounce back once the market recovers overall. After all, there's a direct correlation between the employment of male beer drinkers and beer sales. Seasonal work will employ these customers and they'll shortly return to the beer market once again. This should take place in fairly short order right throughout North America as well as United Kingdom.
Despite various analysts putting a hold call on the stock, it makes me wonder why there was a buying opportunity over the last few days. At FT.com, there's a share price increase of a median of 3.5% return versus a high return of 7.5%. This may not be a stellar performance year-over-year, but considering the market, that's not bad at all.
But here's the thing- if worst comes to worst (and the company proves to be too small to compete against its largest competitors, including Anheuser-Busch and SABMiller), then it might be wise for Molson Coors to sell itself to a big player in the near-term. As you know, any takeover offer can result in a nice return. This looks to be a safe bet over the long run.
Disclosure: I have no positions in any stocks mentioned, and no plans to initiate any positions within the next 72 hours. I wrote this article myself, and it expresses my own opinions. I am not receiving compensation for it (other than from Seeking Alpha). I have no business relationship with any company whose stock is mentioned in this article.