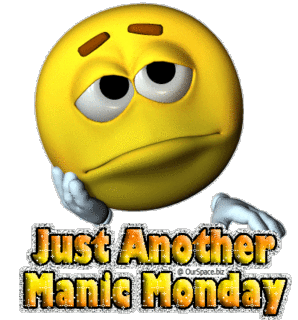 What a nice weekend!
Musharraf is resigning and Russia is actually responding to diplomatic pressure and pulling troops out of Georgia while being villified in the WSJ.  On top of that, Mitsubishi (NYSE:MTU) upped its bid for Union BanCAl (UB) to $3.5Bn -- a huge sign that the banking crisis, even in California, may finally be bottoming out, at least on the commercial end, where UnionBanCal specialized.  Mitsubishi already owns 65% of UB so we can assume they know what they are buying, So we have an "insider" buy of a $9Bn California bank back at the top of their trading range, close to 100% off their lows of just last month.
This caused the dollar to turn back up in pre-markets, pushing oil back to negative numbers after trading as high as $114 in Asian trading.  Commodities in general continue to fall, led by gold's biggest weekly decline (8%) in 25 years - so very bad timing for Michael Phelps, who just won a ton of gold in Beijing…  That did not stop BHP Billiton (NYSE:BHP) from posting amazing profits as they have their 6th consecutive quarter of record profits and record output.  This will be great for acquisition target Rio Tinto (RTP) but it is likely to fly up a little too fast to make a play in the morning.
Speaking of record output, Pelosi said the Dems will consider allowing additional offshore oil and gas drilling in a new legislative proposal they are working on over the vacation, including expanded drilling in Alaska.  They also want the SPR to be used to smoothe price fluctuations and to put money from the newly opened reserves into programs to boost alternate energy and mass transit in order to make a more immediate impact on consumption.  Also affecting the price of oil on the peace front is news that Israel may be offering Palestine sovereignty over Arab neighborhoods in East Jerusalem.  Gee, I don't know what's going to be left for oil bulls to pump the price over if this keeps up!  Oh yes - hurricanes!  We do have one brewing off the coast of Florida but it's not helping as energy traders try to squirm out of positions before we fail $110 and head back to $80 a barrel.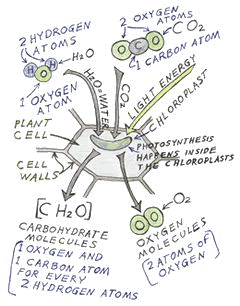 That may come sooner than we think because Monash University in Melbourne says they have "copied a process found in plants that uses sunlight to make hydrogen from water, potentially a cleaner and lower-cost method of making the gas for use in fuel cells…  The method developed by the scientists uses a catalyst system with a coating that can be impregnated with a form of manganese, a chemical essential to sustaining photosynthesis in plant life," said Monash University.   The production of hydrogen using nothing but water and sunlight offers the possibility of an abundant renewable, green source of energy for the future.  Testing showed the catalyst system was still active after three days of continuous use, producing oxygen and hydrogen in the presence of water, electric energy and light, it said.   Gosh, it's amazing where a little R&D will get you these days…
Time Warner's (NYSE:TWX) "Dark Knight" passed "Star Wars" with $471.5M at the box office and now sets its sights on Titanic, which made $601M.  This should be a big boost to the film business, which is a boost to both the California and Florida economies, so some very good undercurrents building there.
The Nikkei had a very nice morning, gaining 1% while the Hang Seng gave up about the same, making an ugly turn below the 21,000 mark near the close.  China is suffering from a lot of "sell on the news" action around the Olympics and there are a lot of plays there that are starting to look interesting again, now that they are 50% off their highs.  Pakistan flew up 4.5% on news of Musharraf's peaceful resignation and our beloved Sony (NYSE:SNE) snapped back up 2.5% while Toyota (NYSE:TM) remains a great deal under $91.  The Shanghai Composite fell to the 5% rule, down 55.9% from the beginning of the year, so you can imagine the investor mood over there!
Europe has perked up considerably off their open and is up about half a point as of 9 am.  Miners and oil companies are leading the rally off BHP's news and the hurricane report, so it's certainly not the kind of rally we want ot see. BP (NYSE:BP) $60 puts may make a nice play as they test $58.50 if oil can't hold $114 this morning and Shell (NYSE:RDS.A) $65 puts should also offer us a fun play against the morning excitement, but tight stops on both as we watch the $69 line on Shell.
The morning looks very nice but it's likely to be a low-volume Monday and I'll be taking it all with a grain of salt, since the market has done little to prove to us that it's gone only manic and will be skipping the depressive phase later in the week.  Last week was so good for us that I'm not looking to blow it all by getting wrapped up in irrational exuberance.  The Briefing.com economic calendar is light this week with PPI playing the starring role tomorrow:
It looks like a fun week ahead, but let's give today a chance to unfold before we get too crazy.  Lots of good earnings this week and we'll be looking at those.