Click to enlarge: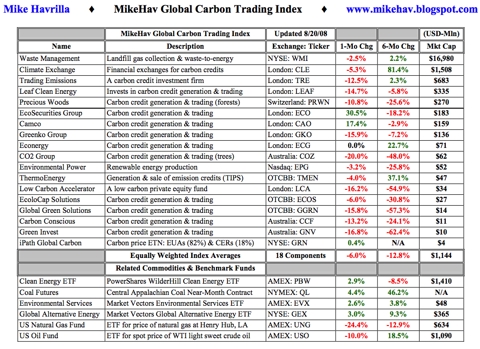 Click to enlarge
The table above presents an updated version of my Global Carbon Trading Index, which now includes 18 components with a one month return of -6%.
I have included the iPath Global Carbon ETN (NYSEARCA:GRN) as an active component and added the Market Vectors Environmental Services ETF (NYSEARCA:EVX) as a benchmark tracking fund.
The index has been volatile over the last five days, with several component stocks involved in carbon credit generation and trading recording gains exceeding 20% and losses over 10%.