The beloved Charlie Brown, created by Charles Schulz, is heading to the big screen. On November 25th, 2015, an untitled film starring Charlie Brown and other Peanuts characters will be released from 20th Century Fox (NASDAQ:NWS) and Blue Sky Studios. Releasing the day before Thanksgiving, the movie will coincide with the 50th anniversary of "A Charlie Brown Christmas", and the 65th anniversary of the Peanuts comic strip.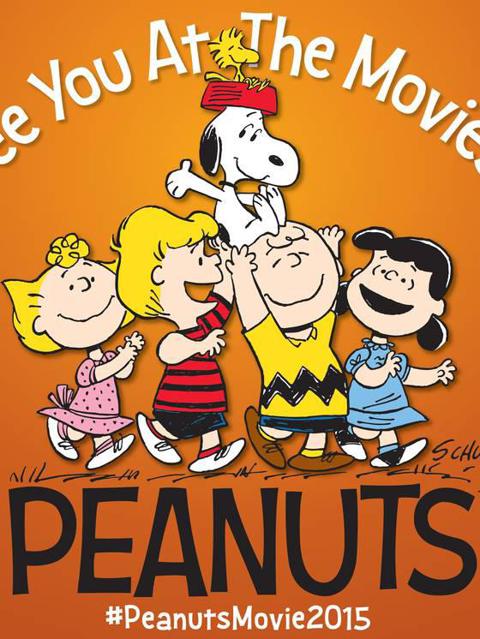 Click to enlarge
The movie is being directed by Steve Martino, the man behind "Horton Hears a Who" and "Ice Age: Continental Drift." Craig Schulz, son of the legendary Peanuts creator, will be writing the screenplay for the movie.
Although the movie is three years away, it's time to take an early look at Iconix Brand (NASDAQ:ICON), majority owner of the Peanuts portfolio. Along with Peanuts, here is a list of other brands owned by Iconix Brands Group:
· Candie's
· Bongo
· Badgley Mischka
· Joe Boxer
· Rampage
· Mudd
· Massimo
· London Fog
· Op
· Danskin
· Rocawear
· Starter
· Ed Hardy
· Artful Dodger
· Ecko Unltd
· Zoo York
· Material Girl
· Truth Dare
· Cannon
· Fieldcrest
· Charisma
· Royal Velvet
· Waverly
· Sandra
· Sharper Image
Several of these brands are partnerships in which Iconix has a minority stake. The company has strong partnerships with many of these brands to use them exclusively. The company has a steady stream of revenue with already signed multi-year deals.
Peanuts was the most popular comic strip of all time. The characters from the comic were used in several television specials that are still aired today. Iconix owns 80% of the licensing rights to Charlie Brown, Snoopy, and the other popular Peanuts characters. Here is a sample of companies currently using Peanuts:
· MetLife (NYSE:MET) - MetLife Insurance uses Peanuts in commercials, print advertisements, and other merchandise as part of its brand
· Hallmark - Hallmark stores have used the popular characters since 1960. The company uses the characters on cards, ornaments, and other merchandise.
· Cedar Fair (NYSE:FUN) - Theme parks have been a popular destination for Snoopy and friends. Cedar Fair started with a partnership for one theme park using Peanuts characters, but has extended through many parks due to guest popularity. Many of the parks have a Camp Snoopy area.
· ABC (NYSE:DIS) - ABC is the current channel that airs Peanuts specials around the holidays. The two biggest are aired around Thanksgiving ("It's the Great Pumpkin Charlie Brown") and Christmas ("A Charlie Brown Christmas")
Peanuts merchandise is found in over forty countries, including a strong presence in Japan and China. Universal Studios in Osaka, Japan is complete with Snoopy Studios inside the park. Over 100 total licenses are signed with various companies around the world to use the Peanuts brand. Internationally, the Peanuts brand will continue to grow as Iconix explores joint ventures with companies in other countries to continue its international expansion.
Iconix has been focusing on bringing Charlie Brown and the Peanuts characters to a younger audience. Snoopy has almost 1.2 million fans on Facebook, and several other characters have fan pages popping up on the popular social network site as well. "Snoopy's Street Fair" Was a mobile game released on the iPhone, iPad, and iPod that won rave reviews and several awards for best app of the year.
The movie will create a new round of licensing efforts. Existing deals will renew beyond 2015 to capitalize on the movie, while other companies will come knocking on Iconix door to start new contracts. Shares are up about 2% since the announcement of the movie. Investors are not fully pricing in the impact that the movie could have on the Peanuts brand and Iconix shares. Aside from Peanuts, Iconix has other brands that will continue to grow and provide excellent returns. I have been recommending shares of Iconix since October 27th, 2011.
Shares of Iconix have traded between $14.27 and $21.95 over the last fifty two weeks. The company reports third quarter earnings on October 24th. Analysts on Yahoo Finance are expecting the company to report earnings per share of $0.41 from $81.71 million in revenue. For the full fiscal year, analysts see the company posting earnings per share off $1.70, a slight improvement from last year's $1.69. The following year, analysts see the company increasing earnings per share to $1.87. With shares trading at $18.55, they are still under ten times forward earnings. This is a long-term play on the success of the movie and the merchandise that will sell well around the release time.
Disclosure: I have no positions in any stocks mentioned, but may initiate a long position in ICON over the next 72 hours. I wrote this article myself, and it expresses my own opinions. I am not receiving compensation for it (other than from Seeking Alpha). I have no business relationship with any company whose stock is mentioned in this article.