This is a particularly dicey time for new moon (this weekend) action over Iran, or for Turkey going seriously over the border into Syria. The reason, although California is stressed on gasoline supply, don't rule out the East Coast. A national gasoline panic seems likely if inventories drop to about 190 million barrels (21 Days of supply). It is currently 195.9 million barrels. The Mississippi River is still in drought mode with slow moving traffic (recent Bloomberg video). This puts added pressure on trucking and diesel use.
A panic does not require a shortage of gasoline, only that drivers shift behavior from mostly empty to mostly full tanks. Further right now gasoline stocks (green on chart) in the Northeast U.S. stands at the lowest level since at least November 1990.
The market is also short of enough corn, and yet it continues to be used for ethanol production. The USDA lowered its estimate of corn ending stocks to 619M bushels from 733M in September. This is unprofitable output, and so far ethanol output is down 100,000 gallons a day from last year. Farmers have been reporting their harvest yields at AgWeb and if these are any indication, the corn production is being overestimated by the USDA as well. Most corn is harvested in Illinois, Iowa and Nebraska.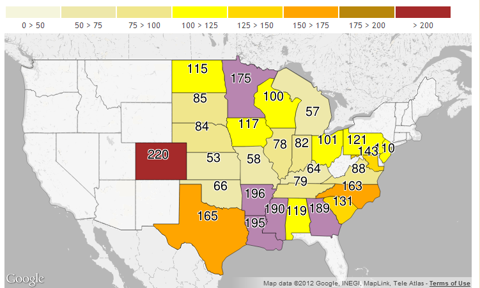 The heating oil distillate is also in very short supply. Strapped east coast refiners are going to have to keep an eye both on the cold weather, and the potential for a gasoline panic. The global supply-demand balance for distillate fuels has created a price structure that has not encouraged inventory builds. In addition winter conditions have arrived early in the Upper Midwest and Northeast. The inventory numbers covered in this post do not include this early cold weather
My preferred trade for this sceanrio is short XLY and XLP. Both also have very cheap puts.
map: Accuweather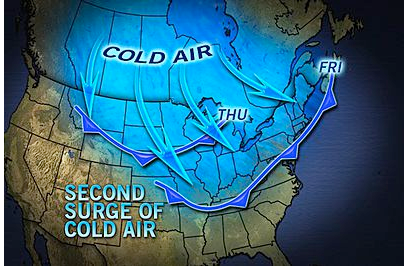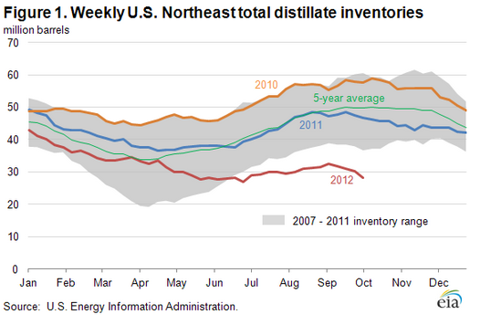 Disclosure: I am short XLY, XLP. I wrote this article myself, and it expresses my own opinions. I am not receiving compensation for it (other than from Seeking Alpha). I have no business relationship with any company whose stock is mentioned in this article.