Today's release of Housing Starts and Building Permits for the month of September exceeded forecasts by a wide margin as both indicators rose to their highest levels since July 2008. At current levels, Housing Starts have risen 82% from their recession lows, while Building Permits have increased by 74%. Even after these big increases, however, both are still well below their pre-recession levels.
More noteworthy is the fact that Housing Starts are still 40% below the historical average going back to 1959, when the size of the US population was less than two-thirds of what it is now!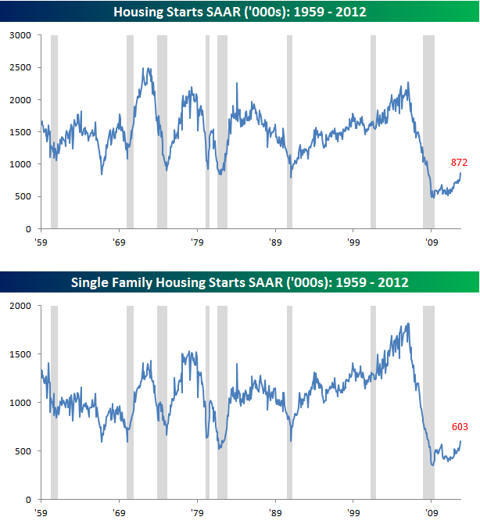 Click to enlargeThroughout the recovery, one of the criticisms of the increase in Housing Starts was the fact that much of the growth was due to starts of multi-unit dwellings. This month, however, the bulk of the increase came from starts of single family units. While total starts increased by 34.7% year/year, starts of single family units actually rose by 42.8%, which was more than double the rate of growth in multi-family units.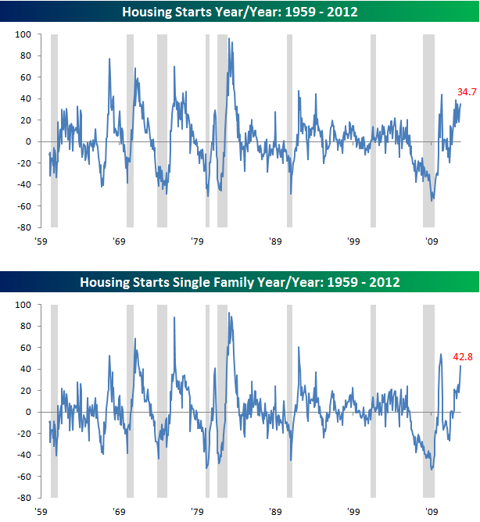 Click to enlarge
The charts below show Housing Starts data for the four major regions of the country. As shown in the charts, starts actually saw a modest decrease in the Northeast, falling from 79K down to 75K. Out west and in the south, however, starts showed big gains.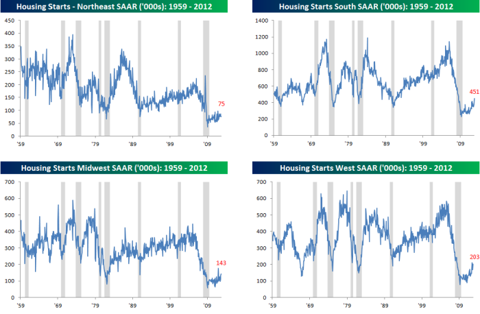 Click to enlarge
Given the high positive correlation between Housing Starts and Building Permits, below we present the charts showing historical trends in Building Permits without much in the way of commentary.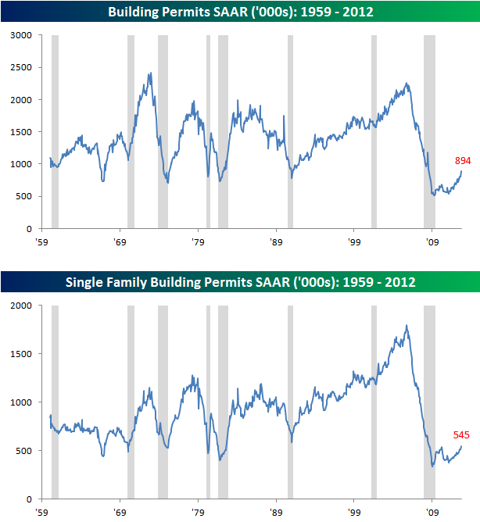 Click to enlarge
In terms of year/year growth, building permits saw the largest annual increase since 1983, while permits for multi-family units grew at the fastest rate since 1967!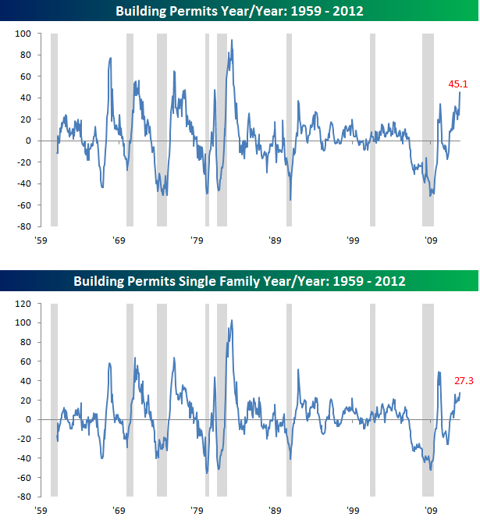 Click to enlargeThe charts below show building permits by region going back to 1960.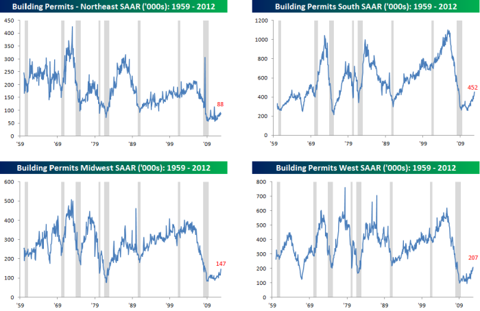 Click to enlarge