Citigroup (NYSE:C) CFO John Gerspach warned recently that the recovery in housing could face a rocky road ahead and that the sector still faces, "significant challenges ahead." This perspective contradicted comments made by JPMorgan (NYSE:JPM) CEO Jamie Dimon earlier in the week that housing had, "turned the corner," and that the economy could benefit from the sector's rebound in coming quarters.
JPMorgan reported earnings of $1.40 for the quarter, up 37% over the same period a year ago and well above analyst expectations of $1.24 per share. Mortgage revenue climbed 36% to $1.8 billion even as record low interest rates squeezed the bank's net interest margin. In a sign of optimism for the sector, the bank freed up $900 million it had previously set aside in allowance for bad loans.
Citigroup, on the other hand, has had trouble moving $95 billion of U.S. mortgages off its books through securitization. Shares of the bank have done well lately, jumping 10.5% since third quarter earnings beat expectations earlier this month. The company reported earnings, excluding one-time items, of $1.06 per share on revenue of $19.4 billion. The street had been expecting a gain of just $0.96 per share, 22% lower than in the same quarter last year. Mortgage originations fell 15% while increasing by 29% at JPMorgan and surging 56% at Wells Fargo (NYSE:WFC).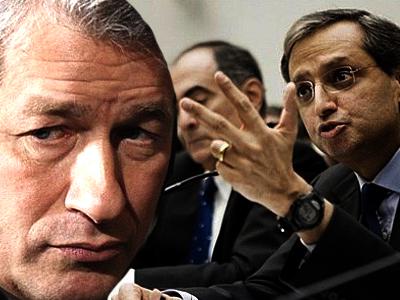 While market pundits have put these two views at loggerheads, they may actually both be right. Citigroup has struggled with its assets in the sector, a sharp contrast to the recent successes at other banks, which is probably coloring its cautious outlook. CFO Gerspach did acknowledge signs of stabilization while commenting that the economy was not yet strong enough to sustain the housing recovery. Investors should watch data, especially this morning's release of existing home sales, for signs of weakness in the sector.
Starts and existing sales are strong but overhang still shadows market
Data on existing home sales for last month is released at 10 a.m. EST today with expectations for an annualized 4.7 million against 4.8 million in the prior month. While existing home sales have increased from a low of 3.83 million in July of 2010, the overhang of foreclosures and shadow inventory is still holding down prices in most regions. Foreclosures still account for more than a fifth of sales and the inventory of unsold homes stands at 2.47 million. A negative surprise on existing sales could dampen recent enthusiasm and send housing-related stocks down hard.
Housing starts, reported Wednesday, increased to an annualized rate of 872,000 in August. The report was well above the consensus estimate of 768,000 and a 15% increase from September. Permits also jumped strongly to 894,000 for a 11.6% gain off of the prior month.
Construction of new homes is the real story in the recovery. Data from the U.S. Census Bureau shows that housing starts have averaged about 1.44 million per year since 1980. Starts above this long-term average since the late 90's led to an estimated excess of 2.38 million by 2007. When the bubble burst, construction dropped off a cliff with starts only now coming in at just over half their long-term average. A running total of construction starts from 1980 shows a current deficit of 1.22 million houses!
Click to enlarge
(Click to enlarge)
Just as the frenzied pace of building leading up to 2007 was unsustainable, so is this current pace of construction. We could be facing a housing shortage in the not-so-distant future.
Finding winners in the sector
PulteGroup (NYSE:PHM) reports earnings on October 25th with expectations for a gain of $0.20 versus a loss of $0.34 in the same quarter last year. The $6 billion homebuilder easily beat expectations in the second quarter with a gain of $0.11 versus expectations of a $0.05 gain in net income per share. The homebuilders have surged over the past year as demand picked up enough to keep the larger players out of bankruptcy. Shares of Pulte are up 252% over the past year and may be too expensive even with a continued rebound.
If the company meets expectations for the third quarter, trailing price-to-earnings will still be 21.7 times. Earnings still need to rebound more than 50% to get the shares back to their long-run average valuation of 10 times trailing earnings before the bursting of the housing bubble.
Zillow (NASDAQ:Z) is a leading real estate listing site with almost 7% of the market, even higher than the National Association of Realtors' official site and second only to Yahoo (NASDAQ:YHOO). Even better, the company has an advertising agreement with Yahoo that collects revenue on visits to both sites. A tiered subscription service allows agents to attract and connect with potential clients, and a "Mortgage Marketplace" application allows lenders to advertise directly to buyers.
The company reported record mobile usage in the second quarter and revenue that jumped 75% from the previous year. Earnings for the third quarter are due on November 3rd with expectations for a gain of $0.07 per share against $0.05 in the same quarter last year. Revenue is forecast to jump 65% to $31.6 million. The shares are not cheap at 142 times trailing earnings but the company grew revenue by an annualized 74% in the four years to 2011 and has no debt.
Shares of Home Depot (NYSE:HD) have benefited with the rebound and are up 70% over the last twelve months. Even at a trailing price-to-earnings of 21.3 times, the company may be a good investment on a continued rebound in housing. Revenue should be supported as the average age of existing homes increases, needing more repairs, and as construction picks up for new homes. Earnings are not reported until November 13th but are expected to increase 17% to $0.70 from $0.60 per share in the same period last year.
The company is extremely well run with an operating margin of 10.1% well above the industry average. The shares pay a dividend yield of 1.95% which is also strong relative to others in the group. The company posts a return on equity of 23.8%, well above competitors and meaning that management is able to grow book value even after a 40% dividend payout ratio.
Valuations may be high but some have room to run
I believe the housing market has achieved enough momentum to carry it through a full recovery. More buyers will come to the market as they see prices increasing month after month. Unsold inventory is decreasing and new construction is still well below its long run average.
Despite my optimism, I still think investors need to be cautious as the sector has seen some huge gains. I prefer Home Depot versus homebuilders like the Pulte Group for its relative valuation and dual revenue generation. Zillow, while terrifically expensive on a price-earnings valuation, could soon justify that valuation if management can continue to grow revenues and monetize mobile traffic.
Disclosure: I have no positions in any stocks mentioned, and no plans to initiate any positions within the next 72 hours. I wrote this article myself, and it expresses my own opinions. I am not receiving compensation for it (other than from Seeking Alpha). I have no business relationship with any company whose stock is mentioned in this article.