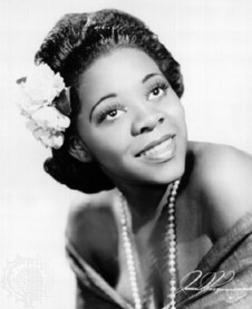 I don't really know much about Dinah Washington. I've heard it said that she was one of the truly great talents who squandered her gifts under the spell of drugs, long before it became fashionable to do so in the 60s and 70s and unfashionable again, thereafter.
"What a Difference a Day Makes," her signature tune, certainly sums up this week and the daylong celebration of the same date just 25 years ago.
It was on that day, Black Monday, that the Dow dropped triple digits for just the second time in history, ending the day having lost over 20% of its value.
I recall having been in one of the New York City Health and Hospital Corporation's slowest moving elevators on my way to my 13th floor office, listening to the overhead radio station detailing the carnage.
What I can tell you is that using the money you needed to use for a down payment on your first home and leveraging it with margin is not a good idea.
That single day changed just about everything. Whatever innocence had accumulated since 1929 was lost and it is never going to return. Talk about a difference.
What is a good idea is to not let a brief moment in time have undue influence on much of anything, because it can all change in just a day.
As we entered into this trading week, I had my list of stock selections ready to go, as I do every week, except that entering this week I was unusually optimistic.
By the time trading settled after the closing bell on Thursday, I looked with frustration as the market had opened the week on a straight upward climb to the point that most of my selections had gotten too expensive to buy.
Funny how a single day and its 200 point drop can change it all and especially can demonstrate how important it can be to have your positions hedged.
What was difficult during the course of trading on Friday was resisting the urge to spend money that was sitting in my account as a tiny homage to that day 25 years ago was being played out in the market.
Had today's fall occurred on a Monday, I would likely have jumped all over the opportunities, but with a weekend of uncertainty in between, there was little to be gained by getting overly reckless.
Being only human, as I was drawing up this week's list of potential purchases, ultimately I couldn't resist waiting to pick up shares of Williams Companies (NYSE:WMB), which had recently been assigned away from me. Given that its share price dropped after I purchased it only helped to reaffirm that waiting is not such a bad idea. After all, maybe another day would make even more difference.
With all of the recent talk of how the technology sector was leading the market in disappointments after watching the likes of Google (NASDAQ:GOOG), Intel (NASDAQ:INTC) and Microsoft (NASDAQ:MSFT) stink up the place with their earnings and guidance, I had some trepidation as I looked at my list that has all too much technology represented in it.
Add to that the fact that Apple (NASDAQ:AAPL) is now being described as being in "correction" mode and you get a sense that the doldrums of the market that occurred in early April when Apple hit its lows was about to recur.
But I don't get that same feeling. Instead, what concerns me is knowing that when it comes to technology stocks, I am my own contrary indicator.
But who knows? Even that may change from one day, or more accurately thousands of days, to the next.
As always, this week's stock selections fall into Traditional, Momentum and Double Dip Dividend categories (see details). Befitting the season, some selections may further be predicated upon the timing of their upcoming earnings reports.
The Traditional category selections, Cisco (NASDAQ:CSCO) and Oracle (NASDAQ:ORCL) are just that; very traditional, although their CEOs couldn't be any more different. On the heels of Riverbed Technology's (NASDAQ:RVBD) good earnings and positive guidance, placing some confidence in Cisco and Oracle's direction is mad easier, especially there's an earnings report respite of three weeks in the case of Cisco and another two months for Oracle. The minor complication is that both Juniper Networks (NYSE:JNPR) and Broadcom (BRCM) report earnings after the market close on Tuesday (October 23, 2012).
Normally, I like staying away from sectors that performed well the prior week. Facing assignment of shares of Chesapeake Energy (NYSE:CHK), Halliburton (NYSE:HAL), Transocean (NYSE:RIG) and BP (NYSE:BP), I feel a void. Since Morningstar sector performance placed energy in 6th place out of 11 sectors, I take that indecisiveness as a sign that I can add Schlumberger (NYSE:SLB) to the portfolio, if not able to repurchase any of the assigned shares. Schlumberger has already reported its earnings, so that overhang is removed, but who knows what overhangs may present tomorrow? At least Williams Companies can also serve as a placeholder.
This week, I have no shortage of Momentum stocks that are occupying my thoughts. Among them are Las Vegas Sands (NYSE:LVS) which I currently own. Its current option premium is magnified by the fact that it reports earnings after Monday's market close. I would be shocked if I purchased additional shares before earnings are released, already having taken advantage of the weekly option premium by rolling over last week's option. So I'm content to watch and wait, but Las Vegas Sands has been a great stock to own over the past 5 weeks, as long as covered calls were used and actively managed.
Abercrombie & Fitch (NYSE:ANF) is a frequent mention. I currently own shares, as well, but with a $35 cost basis, softened a bit by having sold calls and puts. At the current price level, I would certainly consider adding shares or initiating an initial purchase. Just be prepared for a ride that can be as much driven by currency fluctuations as it can by fashion trends and a mercurial CEO.
Acme Packet (NASDAQ:APKT) carries with it my technology selecting curse, as well as a high beta. What's not to like? It reports earnings after Thursday's market close and is within 20% of its yearly lows. Maybe the question should have been "What's there to like?" As with everything, it's all an assessment of risk and reward. Acme Packet offers an opportunity to derive a 1.4% premium, even if shares drop by 10.5% after earnings.
Joy Global (NYSE:JOY) has gone up about 25% in just a bit more than 2 months. That's not the kind of stock that normally attracts more than my attention. It rarely attracts my money. But having recently owned shares in Cliffs Natural Resources (NYSE:CLF) and Walter Energy (NYSE:WLT), by comparison, it seems tame.
Along the same theme, Freeport-McMoRan (NYSE:FCX) is also a frequent mention, having been assigned from me each of the past two weeks. It too reports earnings next week, before Monday's opening bell.
Finally, for the second week in a row, I've been a little hard pressed to find reasonable Double Dip Dividend selections. In fact, neither of this week's selections will be going ex-dividend in the coming week, but rather during the November 2012 option cycle. MetLife (NYSE:MET) is an example of a rare breed. "Triple Threats" pay good dividends, deliver healthy option premiums and are high quality companies.
I'd like to say the same about Starbucks (NASDAQ:SBUX), but it is a frequent frustration of mine, as it often has undeserved price drops and I call to frequently settle for less premiums than I should in attempting to reduce paper losses. Maybe this time will be different? That's a strange thing to hope for when one believes in replicable patterns, as I do.
Traditional Stocks: Cisco, Oracle, Schlumberger, Williams Companies
Momentum Stocks: Abercrombie and Fitch, Acme Packet, Freeport-McMoRan, Joy Global, Las Vegas Sands
Double Dip Dividend: MetLife (ex-div 11/7), Starbucks (ex-div November 2012 option cycle)
Remember, these are just guidelines for the coming week. Adjust accordingly with market movement, and you'll have the makings of a healthy income stream for the week with reduced risk.
Disclosure: I am long ANF, HAL, LVS, BP, INTC, WMB, MSFT, SBUX. I wrote this article myself, and it expresses my own opinions. I am not receiving compensation for it (other than from Seeking Alpha). I have no business relationship with any company whose stock is mentioned in this article.
Additional disclosure: I may initiate positions in APKT, CSCO, FCX, JOY, NET, ORCL, SLB