On Wednesday, global commerce and payments company eBay (NASDAQ:EBAY) reported solid third quarter performance that showed accelerated growth in both Marketplaces and PayPal. We continue to like the company and hold shares in the portfolio of our Best Ideas Newsletter. In fact, we said the company was an outright steal when it was trading in the low $30s last year (it's now over $50 per share). Please take a read of our nothere. At the time, the company also scored a rare 10 on our Valuentum Buying Index (our stock-selection methodology).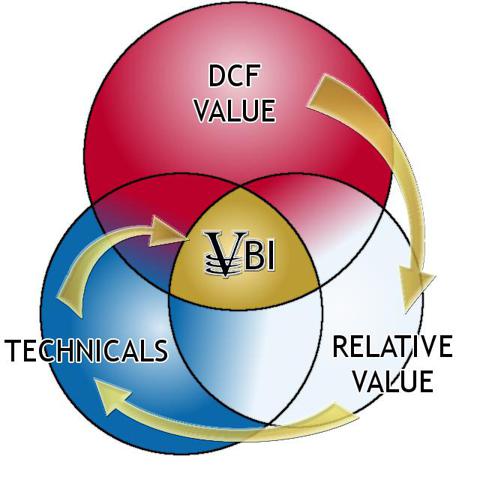 Revenue for the third quarter increased 15%, while GAAP and non-GAAP net income jumped 22% and 14%, respectively. The firm's consolidated operating margin advanced 150 basis points from the same period last year (100 basis points on a non-GAAP basis), as segment margin in each of its three business segments expanded on a year-over-year basis. Cash flow was robust, with eBay pulling in $1.2 billion in operating cash flow and $792 million in free cash flow during the third quarter.
PayPal continues to do well, with active registered accounts advancing 14% from the same period a year ago, to 117.4 million. PayPal revenue increased 23% while net total payment volume advanced 20%. PayPal continues to expand its addressable market to offline, a move that is a natural extension of its existing payments platform. We continue to expect PayPal to continue its strong upward trajectory in revenue and profits, the latter bolstered in part by job cuts.
As we had highlighted earlier in the quarter, the firm's Marketplaces business continues its resurgence. Gross merchandise volume (GMV) increased 11% (19% in the US; 8% internationally), while overall Marketplaces revenue advanced 9% year over year. The company noted that active user growth accelerated during the period and that the pace reached levels not seen since 2007. Importantly, eight-hundred thousand of new users came from mobile. Targeting convenience and customer service via a site redesign and a relationship with Geek Squad (NYSE:BBY) has resonated with users. The firm's GSI revenue jumped 12% from the same period a year ago thanks primarily to strong performance in global ecommerce merchandise sales. We think the win rate for new clients at GSI continues to track well.
Looking ahead, eBay thinks full-year 2012 net revenues to reach $14.1 billion and non-GAAP earnings per diluted share to reach $2.35-both measures at the high end of the guided range. Though its holiday outlook disappointed some investors, we continue to like eBay and think the company is a core holding in the portfolio of our Best Ideas Newsletter. The firm's business segments continue to expand at a nice clip with respect to revenue and profits, and eBay's cash-flow generating capacity remains top notch. Free cash flow as a percentage of revenue was 23.3% during the third quarter, an excellent conversion rate. We may add to our position on any material market pullback.
Disclosure: I have no positions in any stocks mentioned, and no plans to initiate any positions within the next 72 hours. I wrote this article myself, and it expresses my own opinions. I am not receiving compensation for it (other than from Seeking Alpha). I have no business relationship with any company whose stock is mentioned in this article.
Additional disclosure: EBAY is a holding in our Best Ideas portfolio.