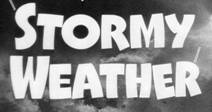 Hurricanes are rolling through the Atlantic and Gulf like so many errant bowling balls. Energy prices attempted some stabilization today as demand destruction takes precedence over storms for now.

The on/off fire sale of Lehman Bros. (LEH) has generated enough rumors to get the animal spirits flowing for the "buy financials" crowd. Thus far all financial firm failures [at least for the big boys] have been met by rescues or arranged marriages. Bulls feel they have a "put" in place to insure their long positions.

The Fed's Beige Book reported more gloomy economic data from their 12 districts. While headlines chirped price pressures were easing, they actually weren't.

Manufacturing took it on the chin as auto sales were dreadful and historically so.

Bulls feel current data restricts the Fed from raising interest rates even though rates are historically low. The sense is raising rates would be a psychological negative for consumers. That's arguable frankly. But enthusiastic bulls use this as an excuse to buy stocks in consumer sectors and homebuilders.

Volume, though somewhat higher, and breadth don't do much to justify bullish enthusiasm.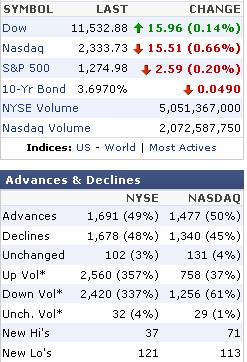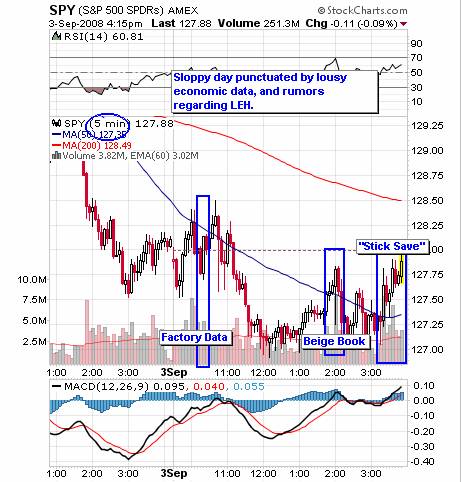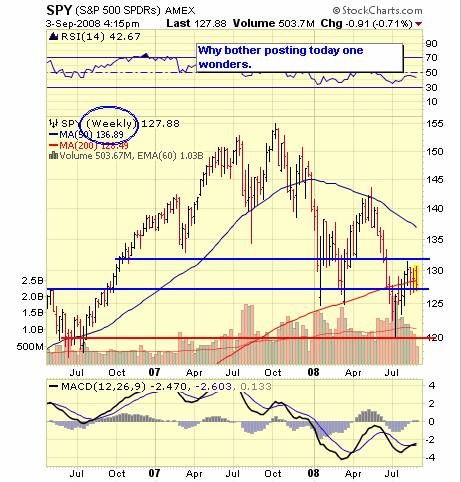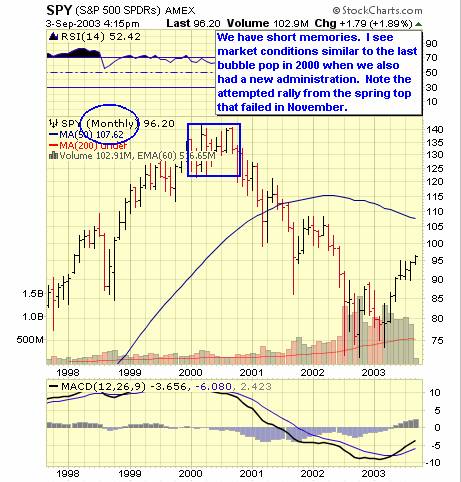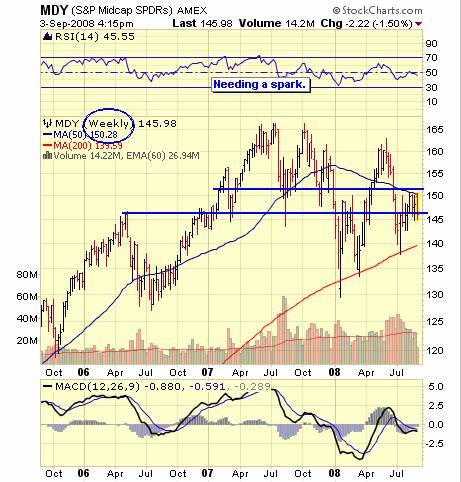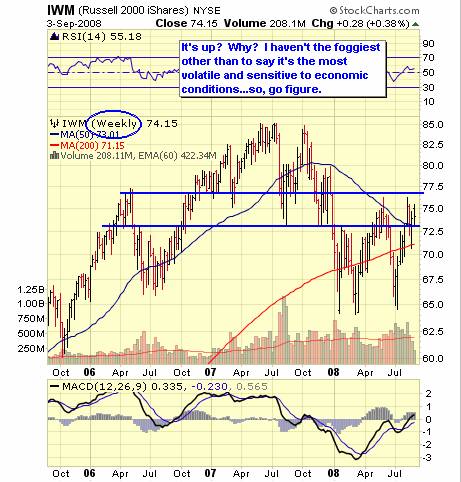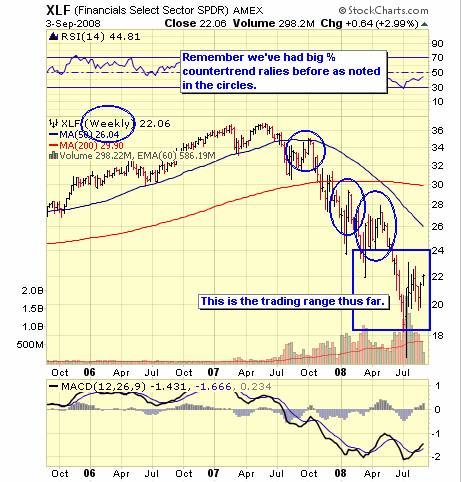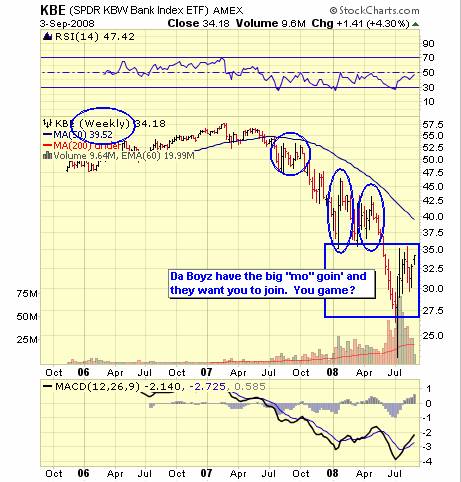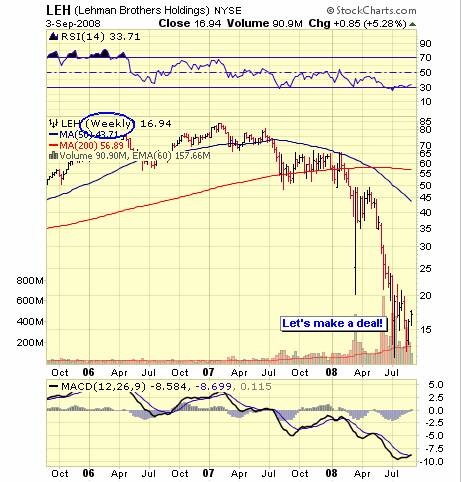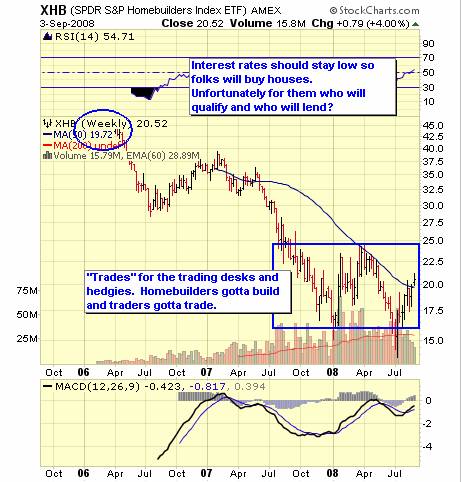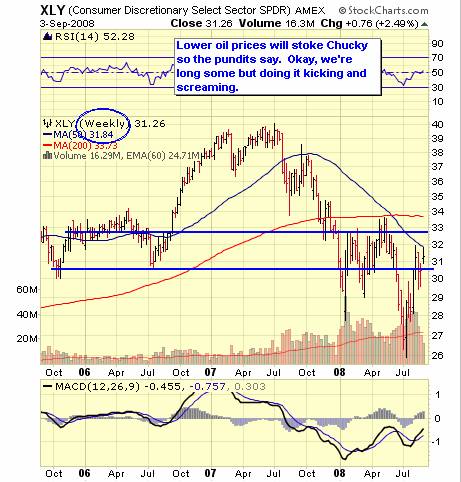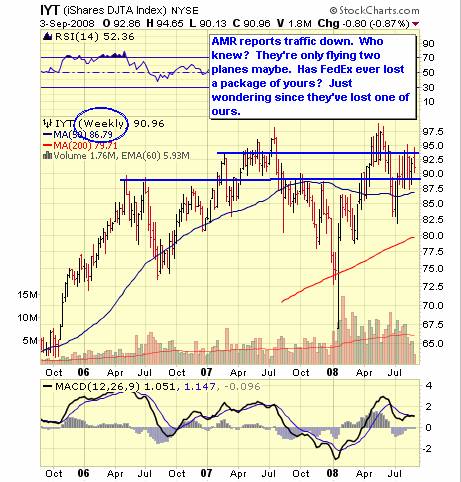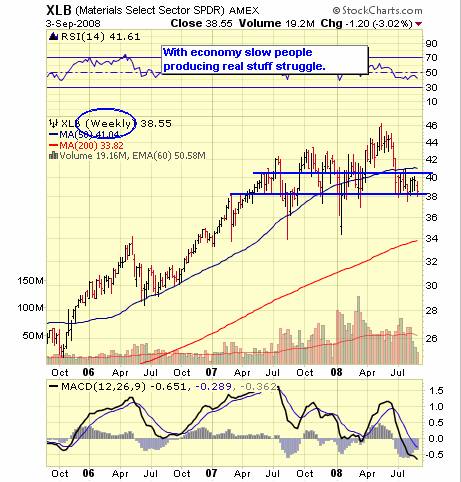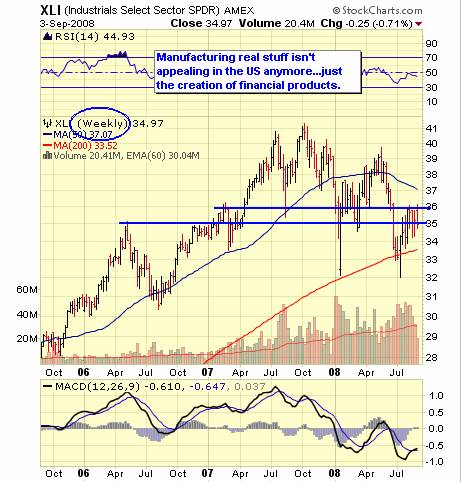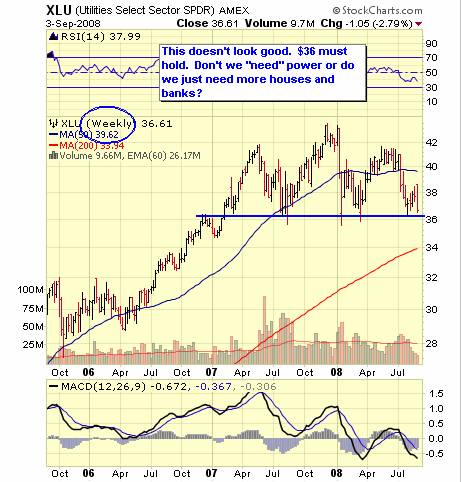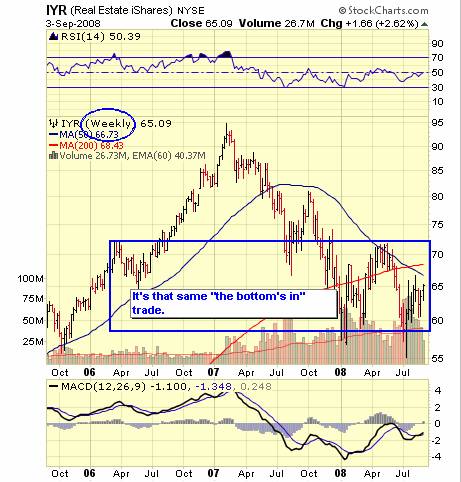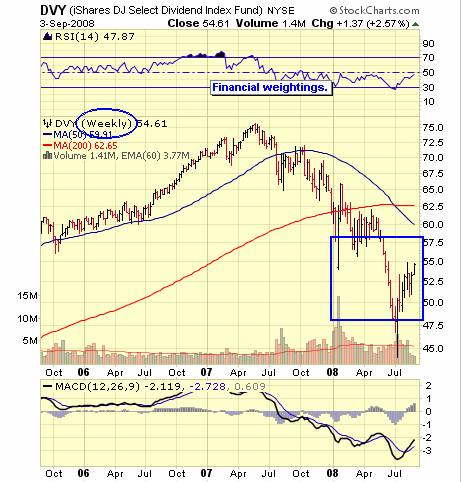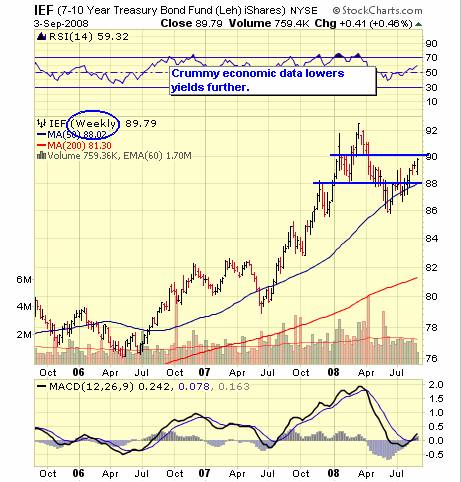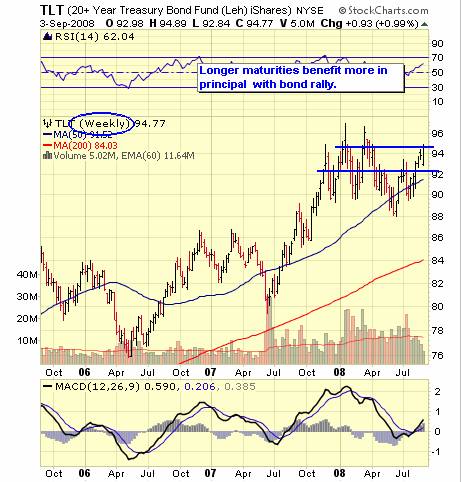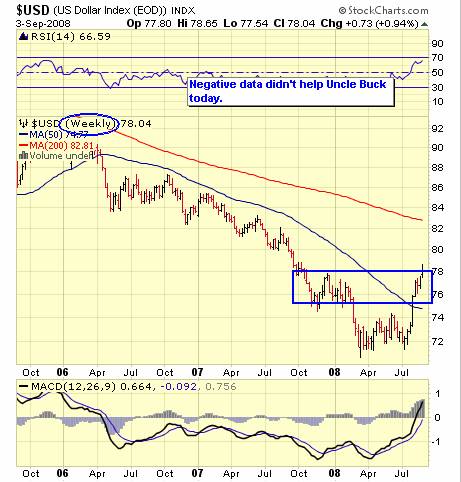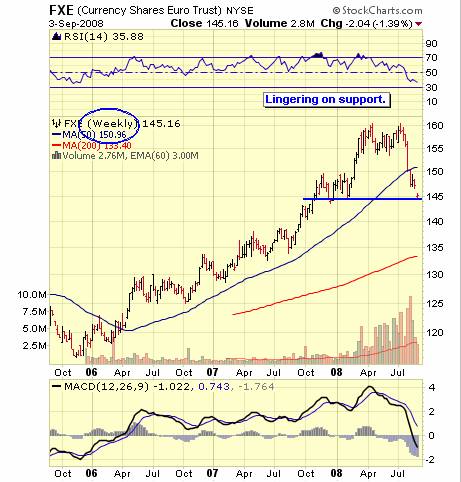 Go to page 2 - Commodities, Emerging Markets >>

Comment on this article >>