Energy inventories for the latest week were released earlier and showed larger than expected builds for both crude oil and gasoline. In terms of crude oil, stockpiles rose 5.896 million barrels versus forecasts for a build of 1.8 million.
As shown below, crude oil inventories are not only above average, but they are also at record levels for this time of year.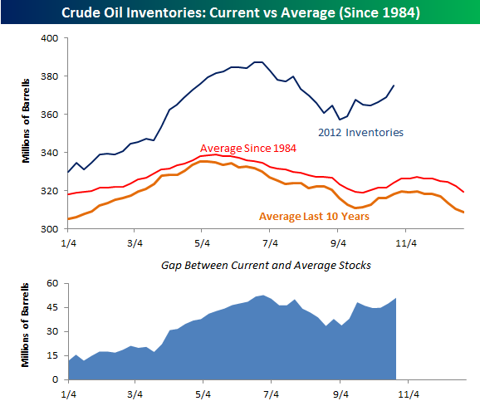 Unlike crude oil, gasoline inventories are below average, although the gap is not as large following today's larger than expected build in inventories. While traders were looking for an increase of half a million barrels, the actual build was 1.439 million barrels.