Ah, Seattle, the city of down pillows and restless dreamers. A coffee shop on every corner and the home of John W. Nordstrom (NYSE:JWN). There was a time in this city when, if John Nordstrom sneezed, every politician caught a cold. People will tell you that the transit Ride Free Area, created in 1973, was to encourage bus rider patronage, but that was just an afterthought. John Nordstrom wanted secretaries who worked a half mile from his store to be able to shop there on lunch breaks without twisting an ankle, walking up city streets in high heels to get there.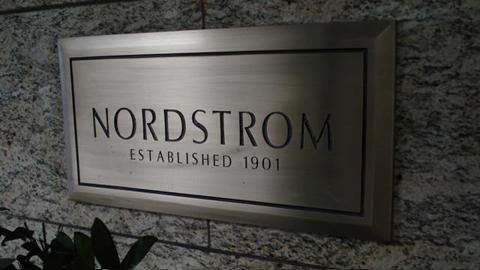 Perhaps his influence is waning now that yet another generation of Nordstrom offspring run the company. The Free Ride Area is no longer part of Seattle culture, yet Nordstrom remains. Municipalities, you see, are running out of money and secretaries have tennis shoes to make the trek to Nordstrom at lunch, which brings me to the first point of this article.
There's a misconception out there that Nordstrom is exclusively a store for rich people, or as is now vogue to say, the 1%. Please, don't get me wrong, I can clearly see why people hold that to be true. Prices at Nordstrom run considerably higher than say, Macy's (NYSE:M) and no working person would dare consider shopping for their children's back to school wardrobe entirely there. But, a good percentage of working people making less than six-figures actually do shop there. And they shop there for two simple reasons.
First and foremost, it's good to be spoiled. At Nordstrom, sales people are brought up to pleasure every customer that walks through their golden doors. And as a result, you are known by name. You also know the names of your sales people. Relationships are fostered through kindness and attention. Nordstrom knows a thing or two about building a customer base. And their sales people tend to stay there for decades, making Nordstrom a great place to work.
The second reason working people do a good deal of their shopping at Nordstrom is the return policy. Things might cost 10 - 30 percent more per item but when you know you can return it if it doesn't fit, wears unevenly or just doesn't feel right - you, feel better. And I'm not talking about the state mandated 30 day period of waiting to return an item. I'm talking about 30 weeks or even 30 years. I'm sure people who abuse this customer friendly policy are given the good advise not to continue shopping there - but I've never met one.
Alternatively, I've met lots of people who have successfully returned items years after having purchased them with no questions asked. And the people who told me these stories always seemed proud in their recollection of the event. Macy's Santa may have made that policy famous in the Christmas movie classic, Miracle on 34th Street, but it took Nordstrom to live it out for over a hundred years.
Now that I've got that bit of blustery blather into the air and out of my system, let me tell you why Nordstrom stock will reach $64 a share by Christmas day of this year.
Please take a look at the chart below. You will notice that the patterns in early to mid June, and early to mid October, are reminiscent of each other. On June 27th, the stock closed at $47.90 a share and rose to a high of $58.03 on August 29th a scant two months later. It is my belief that the chart is pointing to a recurrence of those events.
Additionally, there are other catalysts to consider, some that others have ignored entirely while discussing the merits of this stock.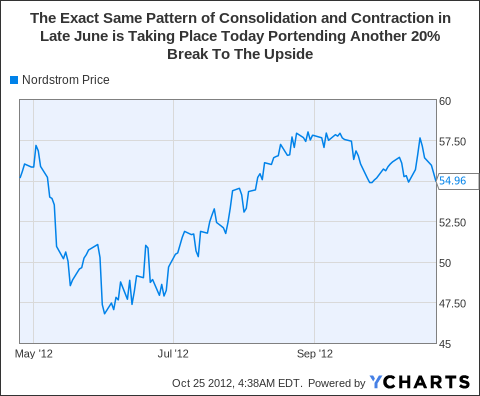 The first catalyst for stock appreciation will be the Q3 earnings report due out on November 8th of this year. In it you will find revenues unaccounted for and ported over from the Q2 report. Why? Because the last week of earnings from the remarkably successful Anniversary Sale was missing from the Q2 report, coming in too late to be included. It just didn't make it in on time because the event kicked off a week late. This will result in a Q3 report that exceeds expectations and dwarfs revenue from the same period of last year. Nordstrom stock will rise accordingly.
Something else that's been happening during the economic rebirth from the death throes of the housing crisis, is the rise in department store credit card accounts. Nordstrom has reported a 50% increase in the number of its own credit cards issued in 2012, through Nordstrom Bank.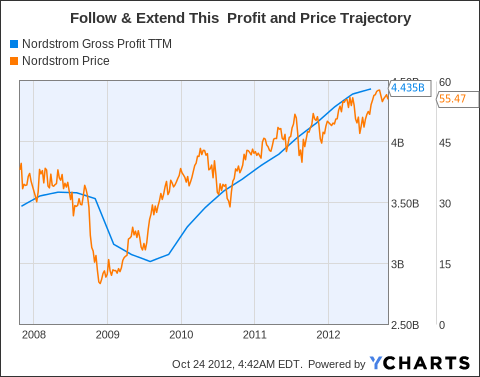 JWN Gross Profit TTM data by YCharts
Additionally, this Christmas season will be ushered in by increasing confidence in the retail sector of consumer spending. The Commerce department reported retail sales gains for the months of August and September of 1.2% and 1.1% respectively and those were the largest accruals since October of 2010. After a brief contraction in consumer spending in the opening weeks of October, you can expect a robust close to 2012.
A Romney victory will have the rich racing out to buy luxuries and the middle class will join in to placate their fears. An Obama victory will create an equal and opposite reaction with the same result. To match this enthusiasm, Nordstrom has opened 15 more Nordstrom Rack, discount stores in cities like, Chicago, Long Island, Auburn Hills, Cleveland and Milwaukee. This is where the middle class who want the Nordstrom name without the excessive price tag will drive in droves to shop as an alternative to more common department stores like J C Penny (NYSE:JCP) and Sears (NASDAQ:SHLD). Consequently, Q4 revenues will be compelling as well.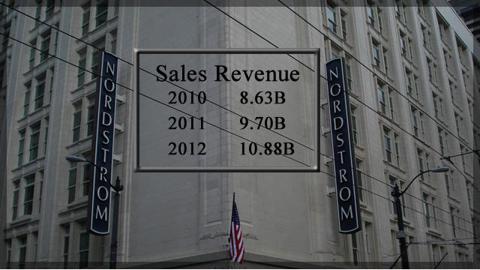 Sure there are additional capital expenditures associated with opening these stores, but shareholders want increases in revenue first, and in the case of Nordstrom, they're going to get it. Consequently, they'll have plenty of capital gains to spend on Nordstrom merchandise in 2013.
Disclosure: I have no positions in any stocks mentioned, but may initiate a long position in JWN over the next 72 hours. I wrote this article myself, and it expresses my own opinions. I am not receiving compensation for it (other than from Seeking Alpha). I have no business relationship with any company whose stock is mentioned in this article.
Additional disclosure: The opinions expressed in this article are not intended to be financial advise. Make your own investment decisions based on your own research and critical thinking. I hope I have enhanced that process. Thank you!