By Jordan Crook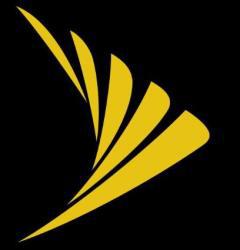 Sprint (NYSE:S), newly acquired by Japanese SoftBank (SFTBK.PK) for $20.1 billion earlier this month, has just announced earnings results for the third quarter, perhaps showing just how fortunate this acquisition will be for the company. For the period ending September 30, the company reported negative EPS of $.26 on revenues of $7.3 billion, an increase of nearly 6 percent year-over-year.
That's down from revenues of $8.8 billion in Q2 2012. The company also reported an operating loss of $231 million.
Sprint missed Wall Street expectations, as analysts estimated that Sprint would lose $.44 per share with revenues of $8.8 billion.
As always the iPhone plays a central role in Sprint's story, and this quarter the company says it's activated 1.5 million iPhones. That's flat from 1.5 million last quarter, and 40 percent of that represents new customers. Post-paid subscriber base grew with net additions of 410,000.
Verizon and AT&T both just reported their third quarter numbers, with both selling a whopping 3.1 million and 4.7 million respectively. Obviously, Sprint can't quite match these numbers just yet but the increase in post-paid subscribers compared to the same quarter last year is true evidence that the plan is working.
An infusion from Japanese SoftBank would go a long ways, considering both companies have so much in common (the iPhone, LTE frequencies, a bronze medal or two).
Sprint Nextel Corp. today reported wireless service revenues of nearly $7.3 billion during the quarter, an increase of nearly 6 percent year-over-year. Wireless service revenues for the Sprint platform grew 14 percent year-over-year driven by postpaid ARPU growth of $3.01 and continued subscriber growth.
The company reported a net loss of $767 million and a diluted net loss of $.26 per share for the third quarter of 2012 as compared to a net loss of $301 million and a diluted net loss of $.10 per share in the third quarter of 2011. Sprint's third quarter 2012 results include accelerated depreciation of $397 million, or negative $.13 per share (pre-tax), primarily related to Network Vision, including the expected shutdown of the Nextel platform.
The Sprint platform postpaid subscriber base grew for the tenth consecutive quarter, with net additions of 410,000 driven by a postpaid Nextel recapture rate of 59 percent and best ever third quarter churn. Sprint recorded approximately 1.5 million iPhone® sales in the third quarter with 40 percent representing new customers. The company also surpassed 1 million LTE smartphones sold prior to the launch of iPhone 5.
"The Sprint platform performed well, with strong net subscriber additions, record third quarter postpaid and prepaid churn and robust revenue growth, contributing to Adjusted OIBDA* of $1.28 billion even as we continue to invest in Network Vision and position the company for future growth," said Dan Hesse, Sprint CEO. "As a result, we believe we will slightly exceed the top of the range of our recently increased Adjusted OIBDA forecast."