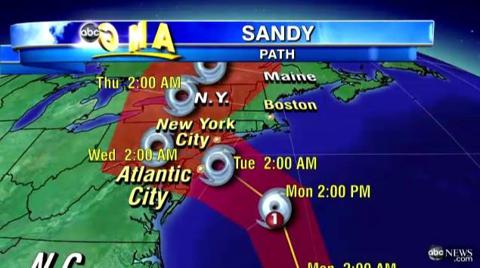 Hurricane Sandy has cancelled the markets today.
Perhaps tomorrow as well, as the storm, as you can see from the map, doesn't really hit us until Tuesday morning. So, unless it veers further south than projected, NYC and the exchanges will be smack in the middle of the storm tomorrow morning.
This estimated $11-18Bn storm (in damages) is hitting insurance companies hard and that's dropping exchanges across the globe - even the Futures are shutting down at 9 am this morning and we won't know until 4 pm whether or not they will even open for overnight trading.
What a great time to point out why we have disaster hedges. Aside from riding out the obvious potential dips in the market, having a few disaster hedges protects us from unexpected and unknowable events like natural and man-made disasters. Just last weekend we got nervous enough about a market drop to put up a special post suggesting "5 Plays that Make 500% if the Market Falls" and we're off to a great start on those, with the market giving up 250 Dow points last week and we're down another 90 in the Futures this morning. The DXD Jan $49/55 bull call spread jumped from net .85 to $1.40 - up 65% already on just a 2% drop in the Dow.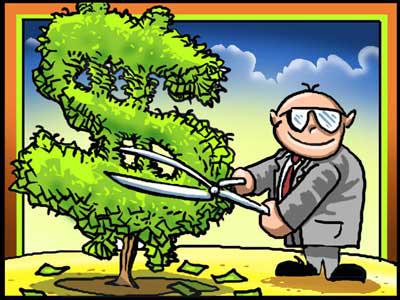 That means if you had $100,000 worth of long trades that were well-indexed to the Dow, you'd be down about 2% and all you would need to be totally even would be a $3,000 hedge - which would have been 35 contracts for $2,975, now worth $4,900 and right on the money with DXD at $48.90 and still with room to pay out in full up to $21,000 (up 600%) if DXD hits $21 and holds it through January expirations.
That's not a bad way to have peace of mind over the holidays, is it? Also, if played well, against a position you have also hedged, it can be a powerful combination. For example, let's say you have 500 shares of GE at $21.10 ($10,550) and you have sold the Jan $21 puts and calls for $1.80 ($900) - that right pays for almost 1/3 of the hedge on your whole portfolio and, of course, when we get to January, we have an excellent chance of rolling those short positions out to 2014 and collecting even more money - leaving us with free insurance if we cover enough.
Why would you not do this? Hedging is very important. We've had no luck this past week in our generally long-term bullish Income Portfolio, but our TZA hedge is up from net .57 to net $2.36, up 314% since 8/28 already and now TZA is at $16.04 so our April $15 calls are well in the money and we have another $6 in potential gains before we hit our $22 cap, so, at this point, it's good for another $30,000 in downside protection from the humble start of just $2,850 - Now THAT's A HEDGE!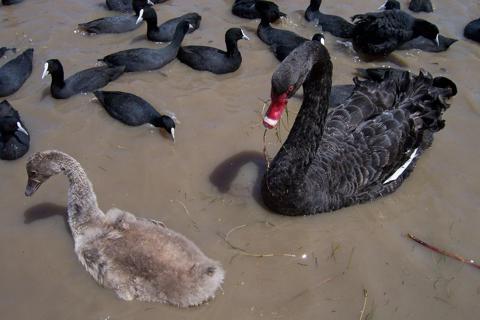 In fact, just this weekend, in Member Chat, we were discussing the alarming frequency of "black swan" events in the markets. There have been, in fact, 5 20% drops in the S&P since mid-2008 - that's 5 in 4 years - you can hardly call it a "black swan" when it comes more often than Christmas so it's a very good policy to always expect the unexpected.
This week, we expect lots of market-moving earnings reports and a good amount of data ahead of Friday's always exciting Non-Farm Payroll Report. Last month, poor Jack Welch's brain exploded when he saw 114,000 jobs added with a month to go ahead of the election, but we've seen plenty of confirming data since and we may be closer to 140,000 on the next report - sorry GOP - we know how much you want America to fail...
Personal Income (+0.4%) today is not rising as fast as Personal Spending (+0.8%) despite PCE Prices remaining dead stable for September. Are consumers cheering up and charging again? Sentiment polls seem to indicate that might be the case and we get the October Consumer Confidence Report tomorrow Morning at 10 along with the Case-Shiller Home Index, and Halloween gives us the MBA Mortgage Index, ADP Employment and the Chicago PMI with Q3 Productivity on Thursday along with ISM, Construction Spending and Auto Sales, and then it's time for NFP Friday morning along with Factory Orders, so a very busy data week with about 350 earnings reports thrown in for good measure.
Not much we can do about it either way until the markets open back up so be careful out there - it's a good day to go to the movies if you're not on the East Coast.
Disclosure: I am long AAPL, AMZN, FAS, SDS, TZA. I wrote this article myself, and it expresses my own opinions. I am not receiving compensation for it. I have no business relationship with any company whose stock is mentioned in this article.
Additional disclosure: Positions as indicated but subject to change (fairly even mix of long and short plays - see previous posts).