Norwegian-Bermudan offshore drilling giant Seadrill Ltd. (NYSE:SDRL) has expressed interest in purchasing an ultra-deepwater semisubmersible drilling rig, the Songa Eclipse, from Songa Offshore SE. If Seadrill decides to go through with this deal, then it will ultimately prove to be accretive to the company's top and bottom lines. It could also create significant value for shareholders, depending on the price.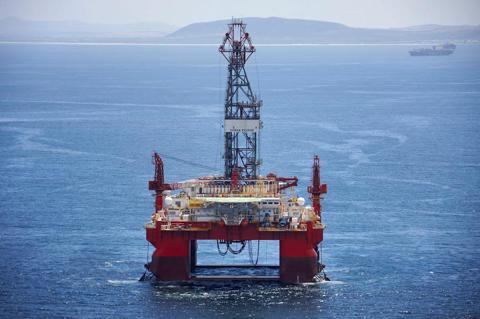 Click to enlargeThe Songa Eclipse is a 2011-built sixth generation ultra-deepwater semisubmersible drilling unit. The rig uses the Friede & Goldman F&G Ex-D Millenium design, and is capable of drilling wells up to 40,000 feet deep in up to 10,000 feet of water. The rig is currently under contract with Total S.A. (NYSE:TOT) in Angola. This contract ends at the end of 2013, but Total has the option to extend this contract for up to three years. Thus, the rig is guaranteed to generate revenue for at least the next 1.25 years, and possibly for up to four years.

Click to enlarge
Source: Songa Offshore
The purchase of this rig would serve to increase the size of Seadrill's ultra-deepwater fleet at a time when there is great demand for such rigs from customers. This increases Seadrill's exposure to this rapidly growing market, and will provide an immediate increase to Seadrill's revenue. This is due to the rig's already existing contract. The firm part of the contract was originally for 18 months, and had total potential revenue of $268 million. This works out to an approximate dayrate of just under $500,000. Thus, Seadrill would be earning that amount until the end of 2013. At that point, the revenue generated by the rig is likely to increase. The options held by Total call for escalating dayrates, which would, obviously, mean that the revenue that Seadrill collects from the rig would increase. If Total chooses not to exercise its options, then Seadrill should be able to re-contract out the rig at a higher dayrate, which would have the same effect.
Seadrill has not purchased the Songa Eclipse as of the time of this writing. Instead, Seadrill has entered into a "Heads of Agreement." Investopedia defines a heads of agreement as:
A non-binding document outlining the main issues relevant to a tentative partnership agreement. Heads of agreement represents the first step on the path to a full legally binding agreement or contract, and serves as a guideline for the rules and responsibilities of the parties involved in a potential partnership before any binding documents are drawn up.
At the moment, this purchase deal is non-binding, and Seadrill can opt to back out. One of the terms of this HoA is that Seadrill has exclusivity rights to the rig until November 15. This provides time for the company to conduct its due diligence of the rig prior to entering into a binding agreement to purchase the Songa Eclipse. Due to the exclusivity clause, no other company can purchase this rig as long as Seadrill acts by the middle of November. Thus, this ensures that Seadrill will have the first opportunity to move on what could potentially be a very good opportunity.
Ultimately, how good this deal is for shareholders depends on the purchase price of the rig, and Seadrill has not divulged that information as yet. However, the company has until November 15 to conduct due diligence, and I trust Seadrill's management to come up with an appropriate price to pay for the rig in order to generate value for shareholders. Therefore, my expectation is that Seadrill will only purchase the rig if the price is right.
Disclosure: I am long SDRL. I wrote this article myself, and it expresses my own opinions. I am not receiving compensation for it (other than from Seeking Alpha). I have no business relationship with any company whose stock is mentioned in this article.