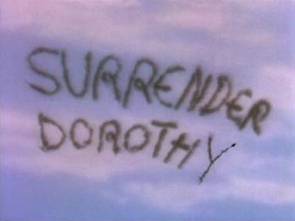 I really can't post intelligently right now. Sometimes you need to back away for more input before just yakking away in a knee-jerk manner. The week ends today thankfully.

I will only note the following:
Within the VIX chart posted yesterday, it was noted that any spike to the 40s would spell the end, if only temporarily, of the downturn. And that happened yesterday.
With the McClellan Oscillator at negative 80, it too pointed to severely oversold conditions.
Central Banks around the globe injected $247 billion into the system [US Fed tossed-in a measly $180 billion]. Much of this money 'can' be used by trading desks [dba, the government's special agents] to prop up stocks.
London's FSA restricted short-selling of any financial company shares.
The SEC re-instituted naked short sales for financials.
The NY State Attorney General threatened short sellers with law suits.
Jim Cramer called short sellers "financial terrorists" on CNBC forgetting his own past activities and conflicted short selling restrictions. Cramer can't short in his own words. [Scroll down to the applicable comment from 5/15/2006] It goes like this: "Jim Cramer: First of all, I am not allowed to short stocks per my deal with CNBC, the station that airs my Mad Money show."
Rumors swirl about banning short selling, period.
A leak [trial balloon?] on CNBC stated that Paulson and the Treasury were contemplating a Resolution Trust Corp. 2.0 agency which would be the recipient of all the junk mortgages, securities and foreclosed property that the Street created. These would then be resold at a later date where possible, with the taxpayer on the hook for the rest.
Oh, and did I mention its quad-witching tomorrow? That should cause even more short-covering intraday as Da Boyz in the options pits seek and destroy strike prices.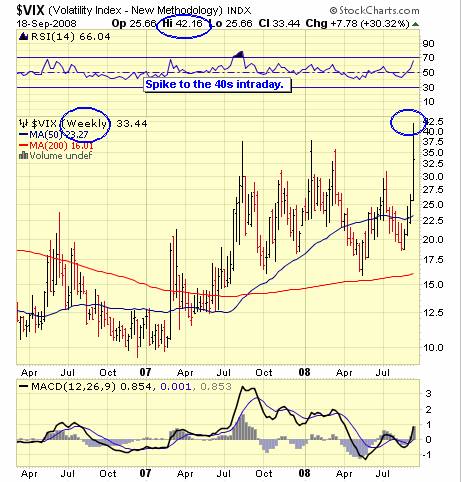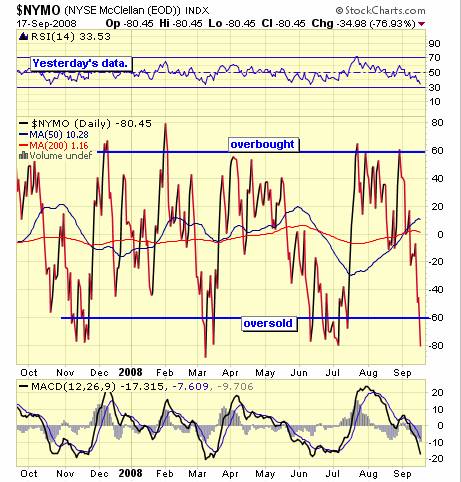 Given that the taxpayers would backstop 'everything', what risks do stock traders have to buy? Let's rock n' roll! So buy programs kicked-in and this house of cards was saved for another day. Moral Hazard be damned!
The most manipulated US market in history.
Surrender Dorothy? More like Surrender Freedom.