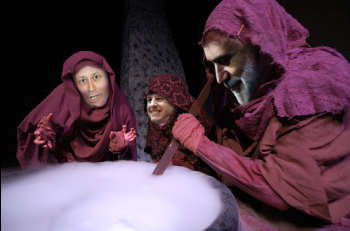 After two days of market closures, I wonder how many people missed the investing scene? Speaking for myself, I enjoyed the days off. And it appeared we didn't miss much. It could be three days a week (Tuesday-Thursday) would suffice for most carbon-based investors. The machines might rust up and the exchanges wouldn't like the loss of trading volume -- not that there is much, anyway. I noted to subscribers today that this felt like a "zero-week" in the army. That is, there isn't much going on in advance of Friday's employment report and Tuesday's election. After we pass through those gates of hell, perhaps we'll get a better read on the way forward.
In the meantime, data and earnings continue to flow. The Chicago PMI (released ham-handedly again) fell to 49.9 vs. 51 expected. Under the hood, the employment data within the data was 50.3, which was the lowest in 33 months. ADP slashed September job growth from 162K to 88K, which is quite remarkable. And these aren't a good sign for employment data ahead. General Motors (NYSE:GM) reported earnings that beat, while other reports seemed unremarkable.
Insurance companies (NYSEARCA:KIE) were on the downside, given claims pouring in from hurricane Sandy. Apple (NASDAQ:AAPL) was on the downside early, as two high-ranking executive were shown the door.
Overseas markets were mixed overall. Greece is on the verge of getting an extension (it's what politicians do) to austerity demands. The Bank of Japan is leading the way in QE, logging in nearly $1 trillion in stimulus. They're the buyer of last resort for their own bonds. Global central banks are "all-in" now on QE, and how/when this will end is the fantasy they and we live in.
It may not be worth posting until Friday when the latest employment data is released. There are many guesses as to the data, and lots of suspicions at the same time.
The dollar (NYSEARCA:UUP) was slightly lower, and gold higher. Commodities (NYSEARCA:DBC) and oil (NYSEARCA:USO) were basically flat. Bonds (NYSEARCA:TLT) were higher as stocks searched for direction.
Volume was ultra-light once again, as most investors are waiting for data and the election, it seems. Breadth per the WSJ was mixed.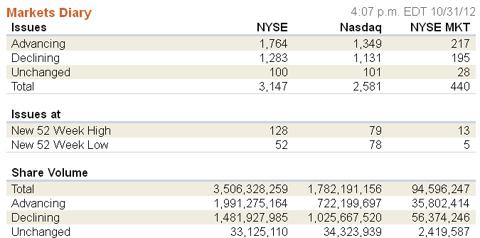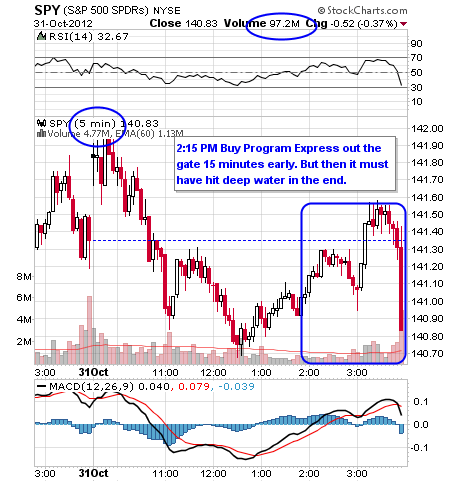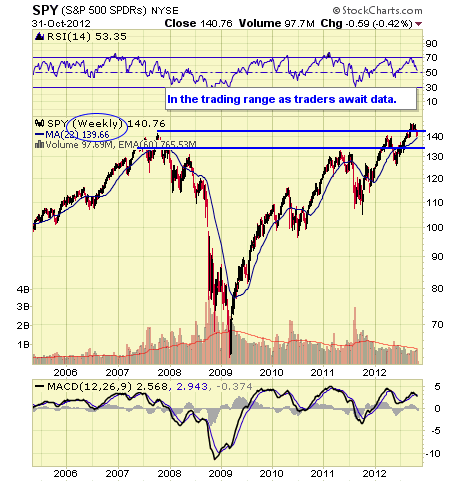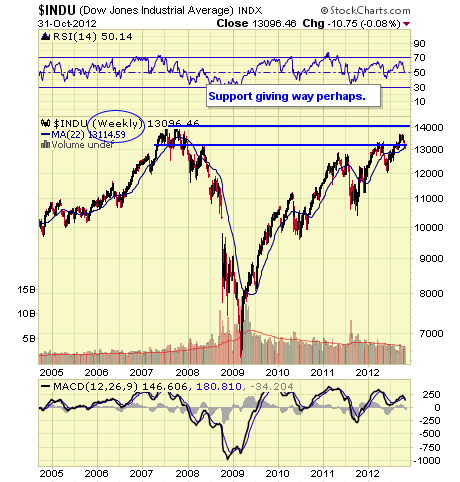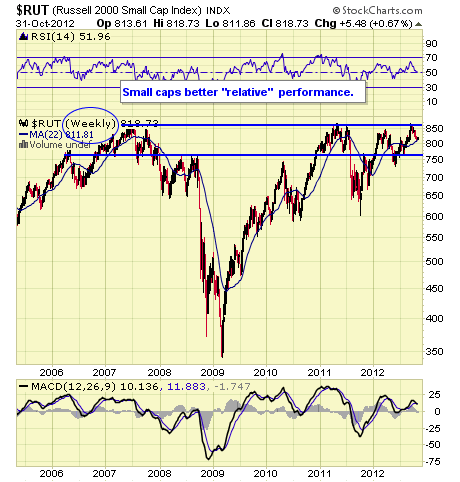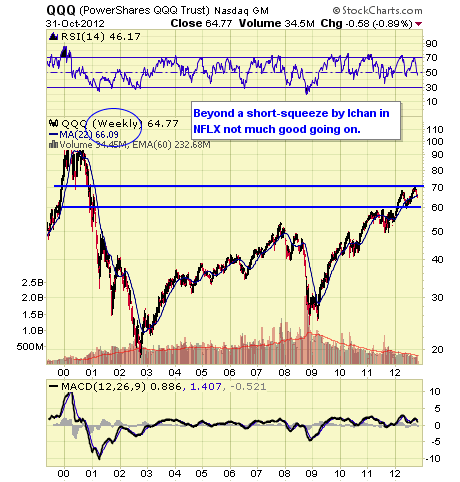 Continue to U.S. Sector, Stocks & Bond ETFs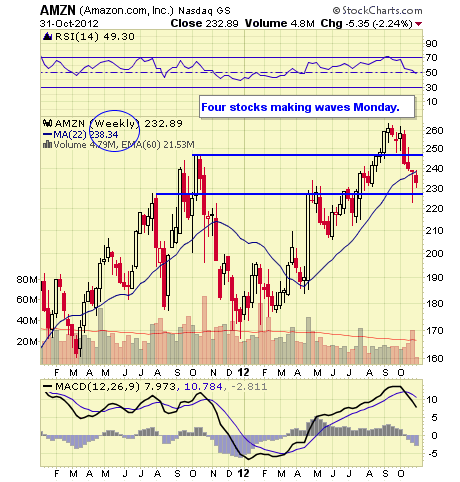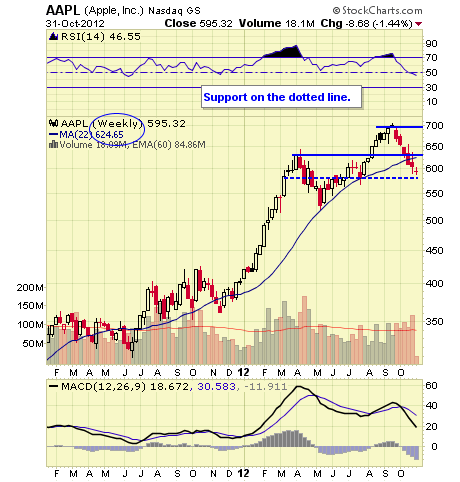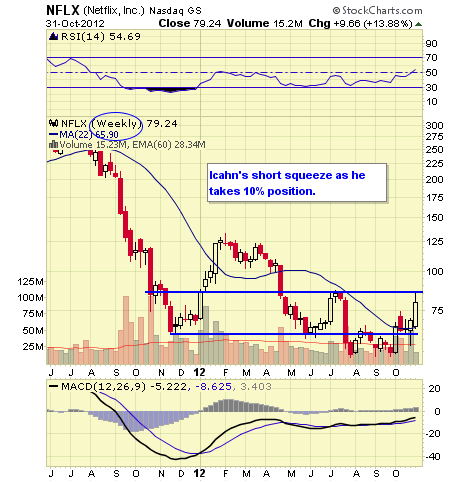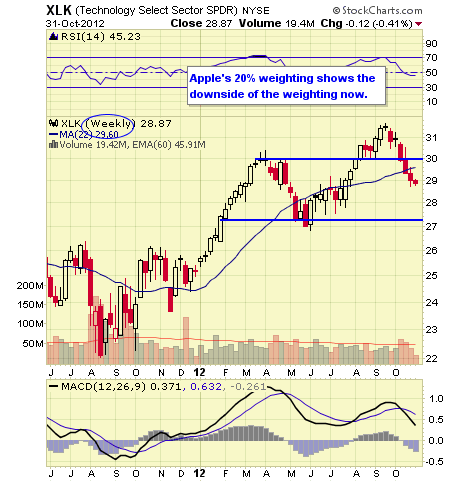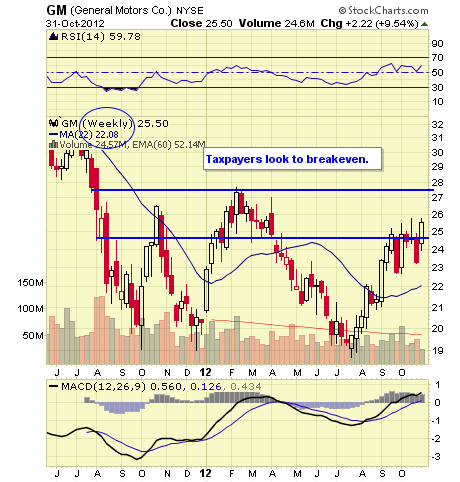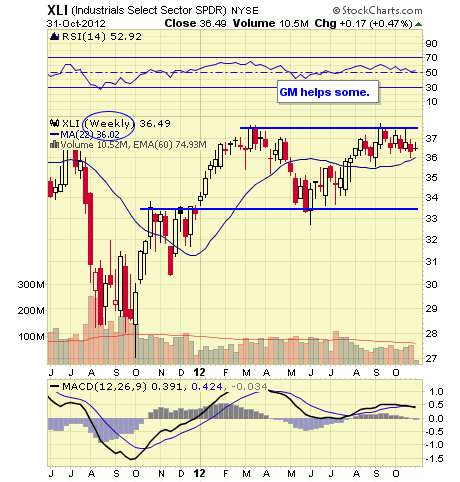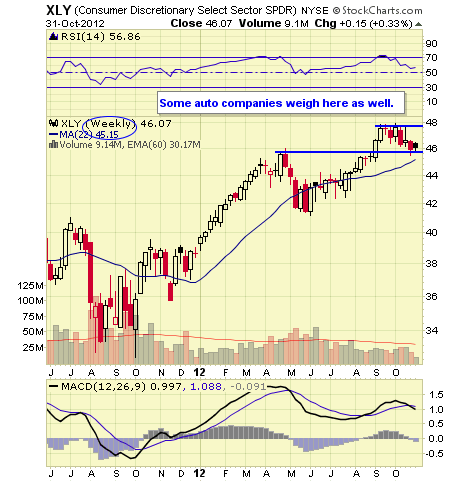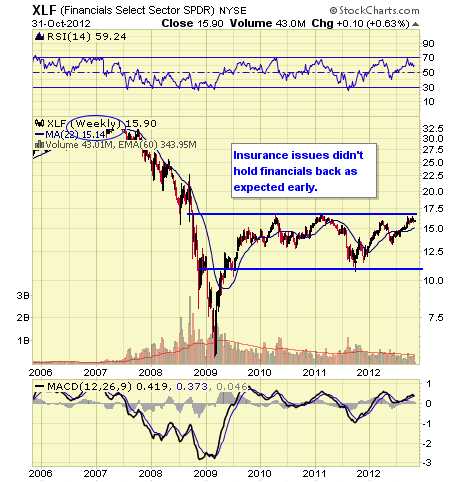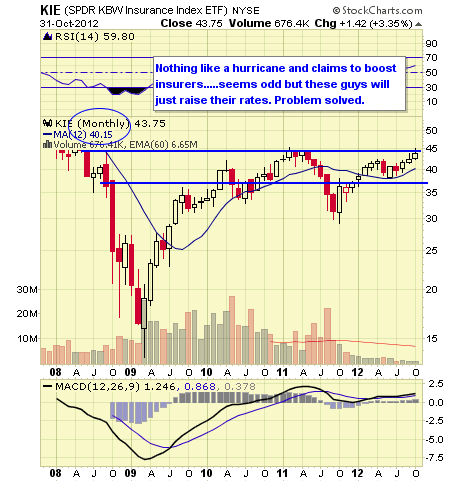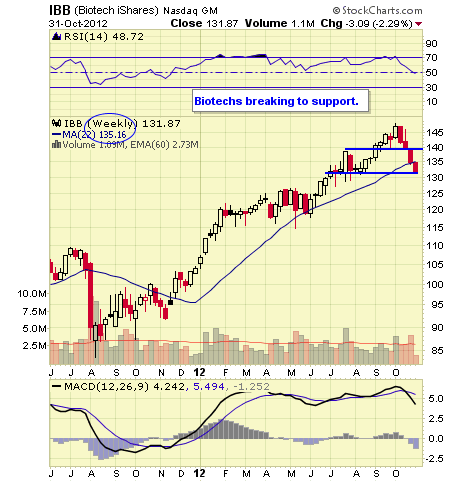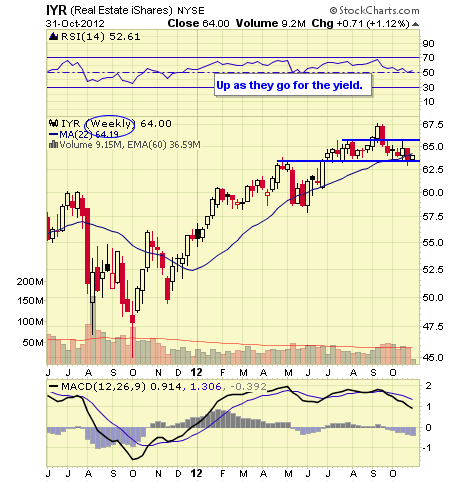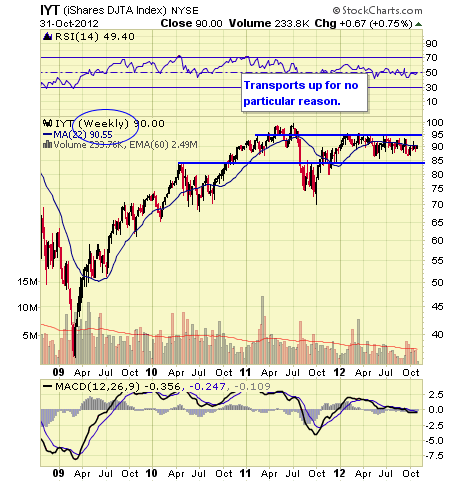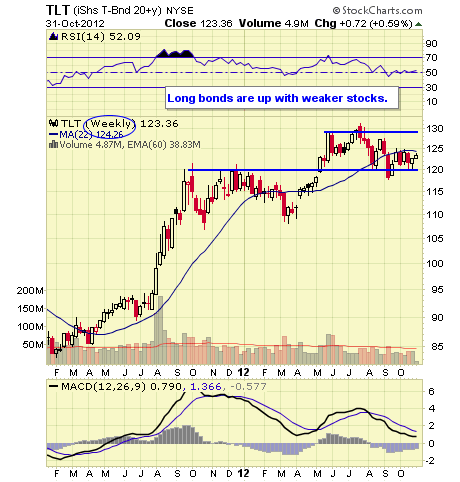 Continue to Currency & Commodity Market ETFs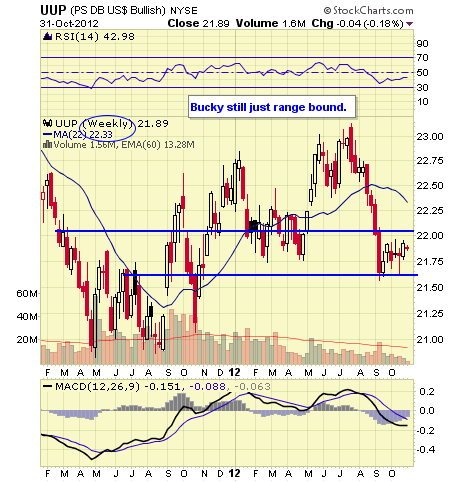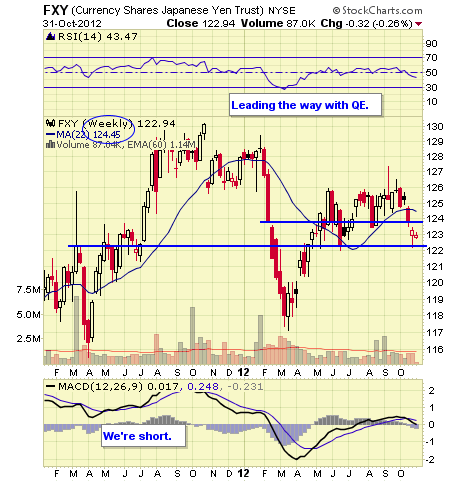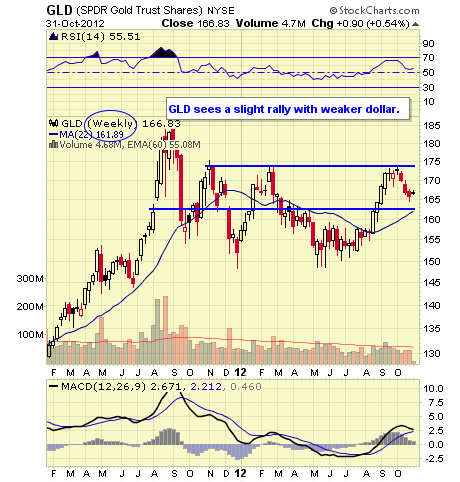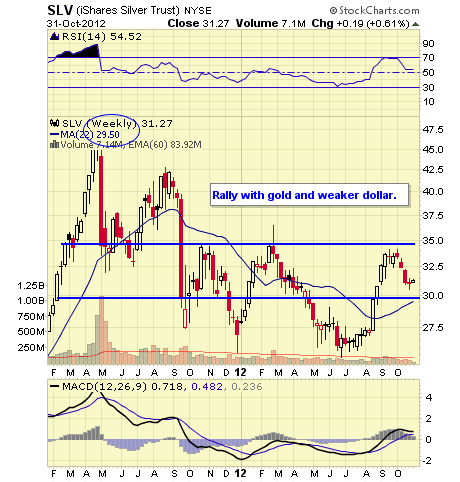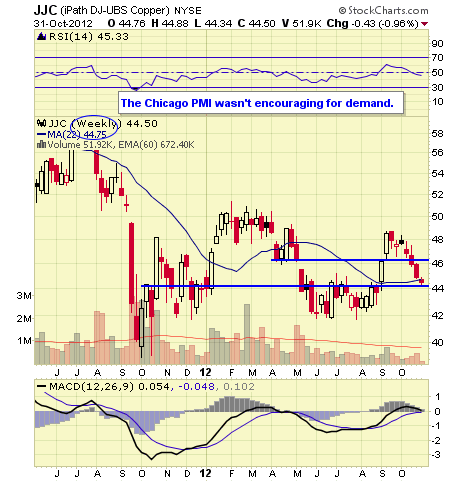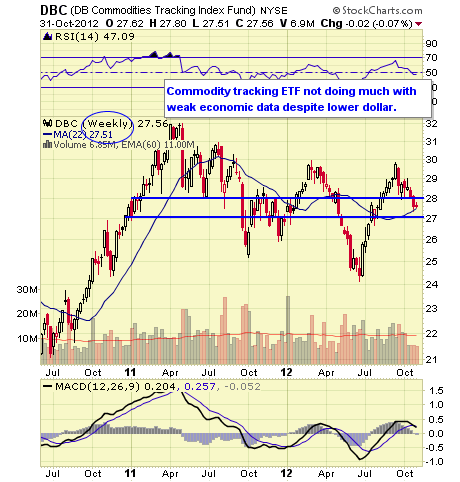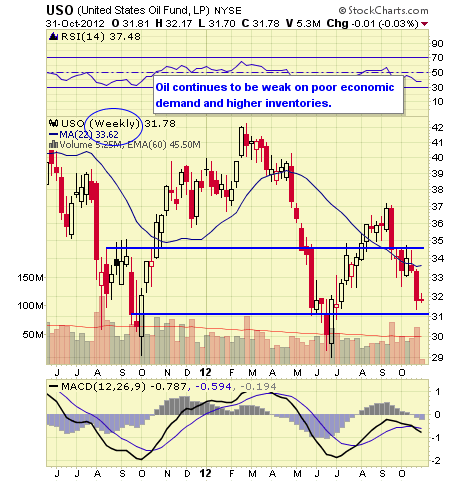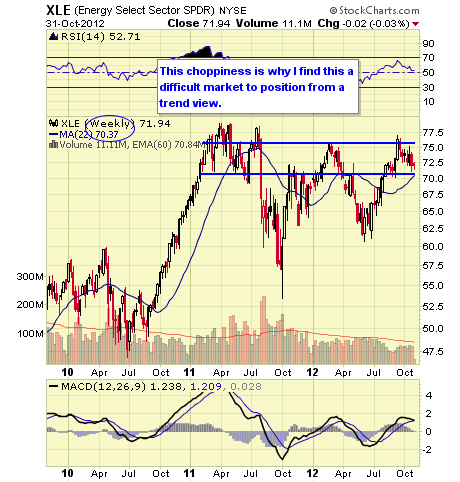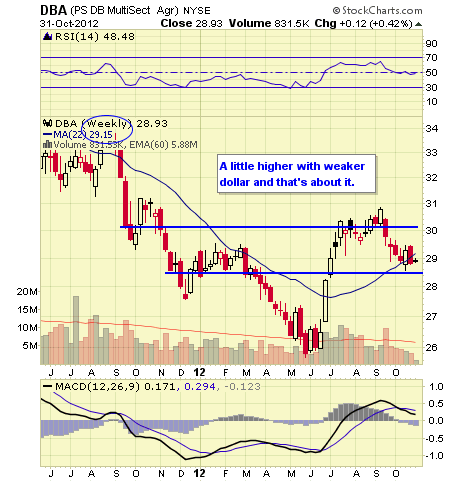 Continue to Overseas Sectors & ETFs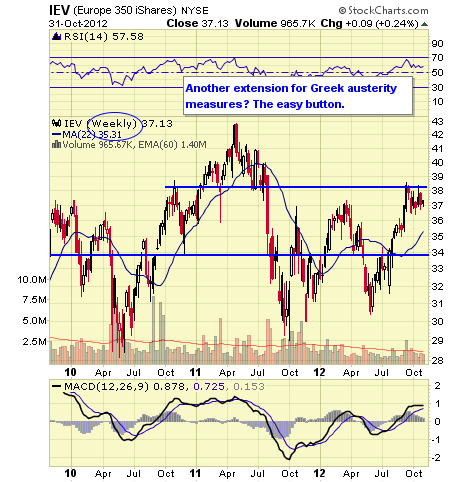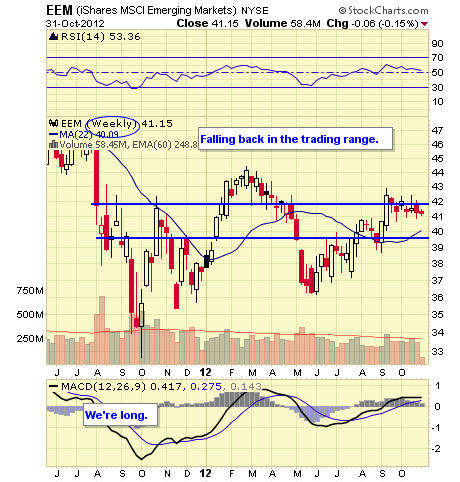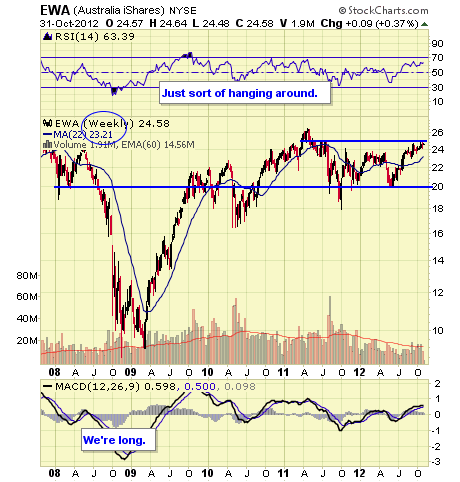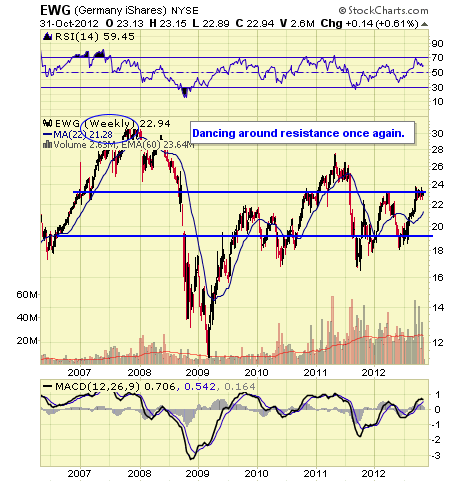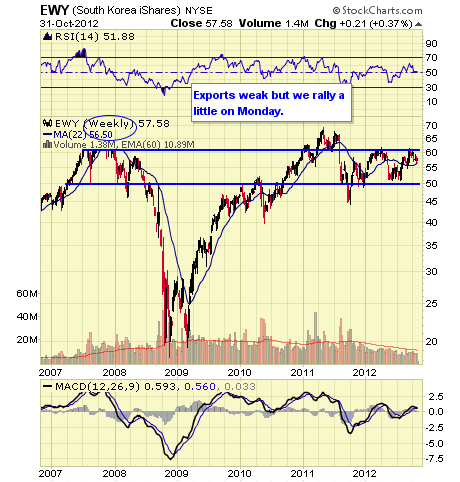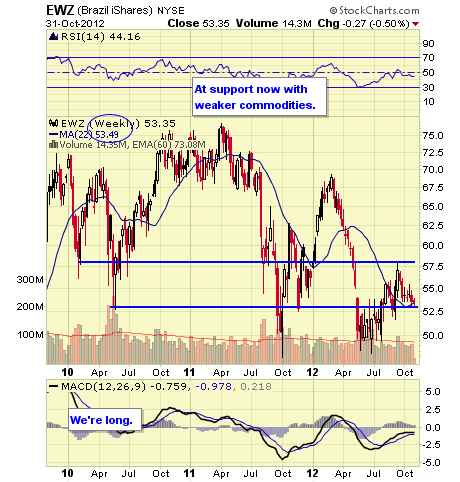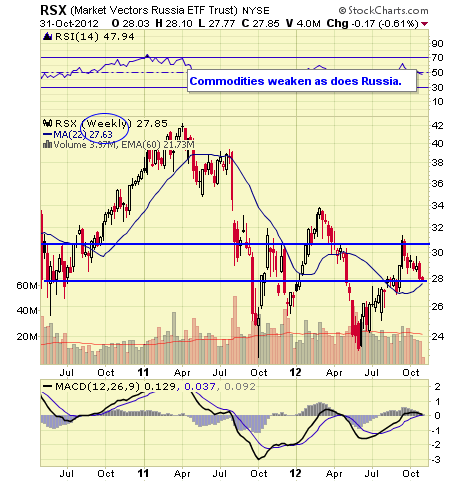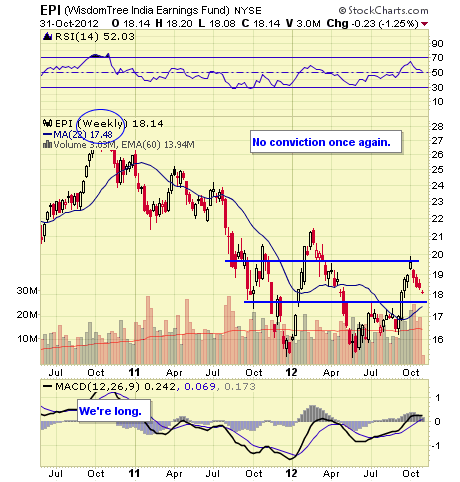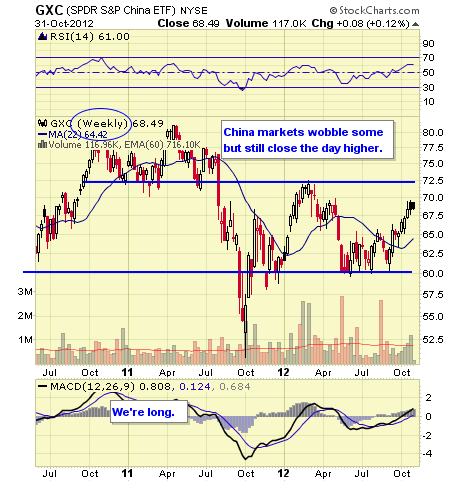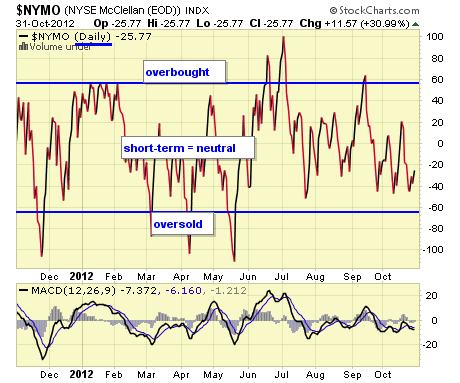 The NYMO is a market breadth indicator that is based on the difference between the number of advancing and declining issues on the NYSE. When readings are +60/-60, markets are extended short term.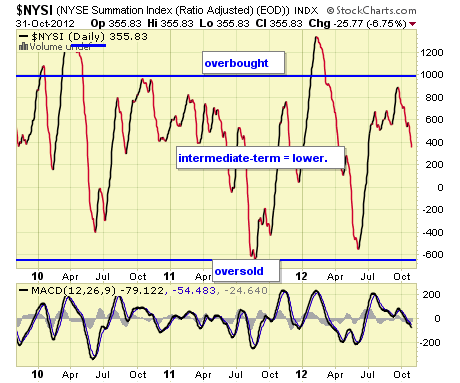 The McClellan Summation Index is a long-term version of the McClellan Oscillator. It is a market breadth indicator, and interpretation is similar to that of the McClellan Oscillator, except that it is more suited to major trends. I believe readings of +1000/-1000 reveal markets as much extended.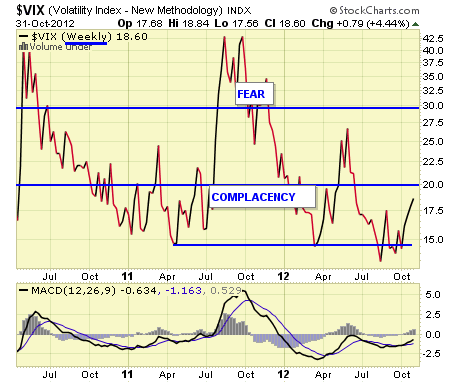 The VIX is a widely used measure of market risk, and is often referred to as the "investor fear gauge." Our own interpretation is highlighted in the chart above. The VIX measures the level of put option activity over a 30-day period. Greater buying of put options (protection) causes the index to rise.
Concluding Remarks
Onward we move to Jobless Claims, and then Friday's big unemployment report. It may not be worthwhile posting Thursday, given the news.
Disclaimer: The ETF Digest maintains an active ETF trading portfolio and a wide selection of ETFs away from portfolios in an independent listing. Current "trading" positions in active portfolios, if any, are embedded within charts: Lazy & Hedged Lazy Portfolios maintain the follow positions: VT, MGV, BND, BSV, VGT, VWO, VNO, IAU, DJCI, DJP, VMBS, VIG, ILF, EWA, IEV, EWC, EWJ, EWG, and EWU.
The charts and comments are only the author's view of market activity and aren't recommendations to buy or sell any security. Market sectors and related ETFs are selected based on his opinion as to their importance in providing the viewer a comprehensive summary of market conditions for the featured period. Chart annotations aren't predictive of any future market action rather, they only demonstrate the author's opinion as to a range of possibilities going forward.
Disclosure: I have no positions in any stocks mentioned, and no plans to initiate any positions within the next 72 hours. I wrote this article myself, and it expresses my own opinions. I am not receiving compensation for it. I have no business relationship with any company whose stock is mentioned in this article.