While there are wide-ranging and contradictory assessments as to the U.S. economy's future performance and the adverse impact of the still unfolding Euro-zone crisis, the charts below graphically indicate improvement in some key parameters of the U.S. economy over the past 12 months. I use September 2011 as a starting point, set the actual data as of that date to 100, and present all subsequent data as a multiple of the September 2011 level.
Over the past 12 months, consumer confidence has risen by ~50% and retail sales have increased ~5%: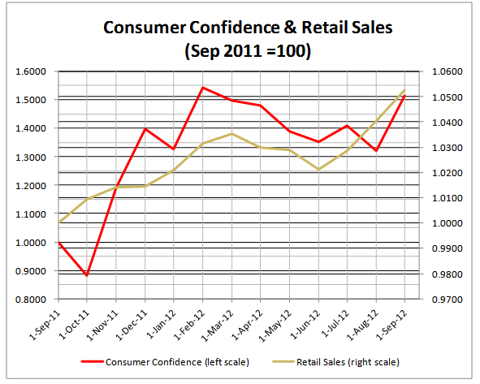 Chart 1: Consumer Confidence and Retail Sales (Sep 2011 = 100)
Over the past 12 months, industrial production and shipment of manufactured goods have increased by ~2.5%: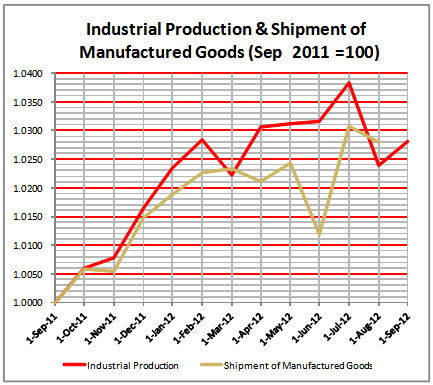 Chart 2: Industrial Production & Shipments of Manufactured Goods (Sep 2011 = 100)
Over the past 12 months, housing starts and new home sales have increased by ~25% to 35%: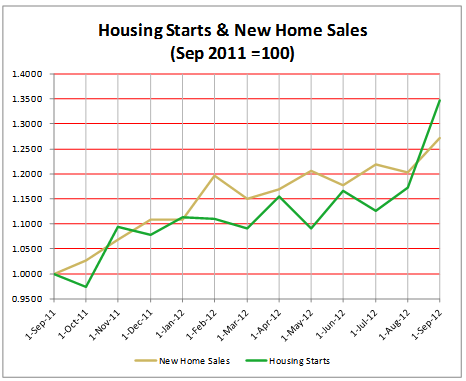 Chart 3: Housing Starts and New Home Sales (Sep 2011 = 100)
Over the last 12 months, unemployment has dropped from 9% to 7.8%. While the overall level is still high, data from the U.S. Bureau of Labor Statistics indicates the number of people unemployed has decreased from 13.9 to 12.1 million over the past year.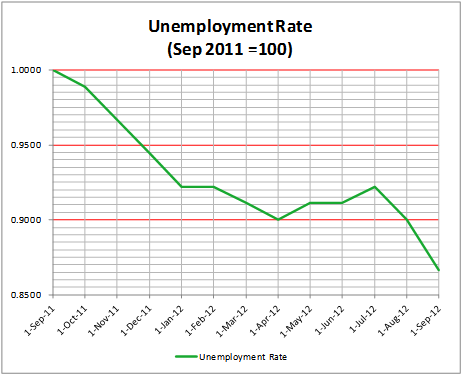 Chart 4: Unemployment Rate (Sep 2011 = 100)
Year-to-date GDP growth has improved in 2012 over 2011:
2012
2011
1Q
1.96%
0.08%
2Q
1.25%
2.48%
3Q
2.01%
1.28%
Overall, the message conveyed by these charts is that by some measures the U.S. economy has made progress over the past year; in some cases the progress has been substantial, in others halting. But there is no doubt that the general direction is positive.
Disclosure: I have no positions in any stocks mentioned, and no plans to initiate any positions within the next 72 hours. I wrote this article myself, and it expresses my own opinions. I am not receiving compensation for it. I have no business relationship with any company whose stock is mentioned in this article.