Thursday's release of the ISM Manufacturing report for the month of October came in better than expected (51.7 vs. 51.0) and roise modestly from last month's level of 51.5. As shown in the table below, although this month's headline reading saw an increase, the majority of the index's subcomponents actually showed declines. Of the index's ten subcomponents, only two (Production & New Orders) increased from September.
Compared to this time last year, though, the numbers look a little better. Although the headline reading is down slightly from 51.8 one year ago, four of the index's subcomponents are currently higher.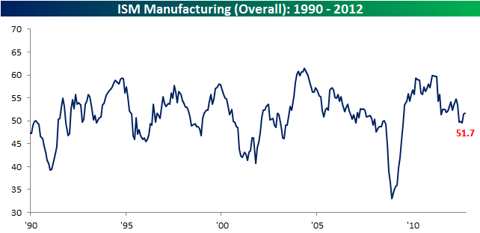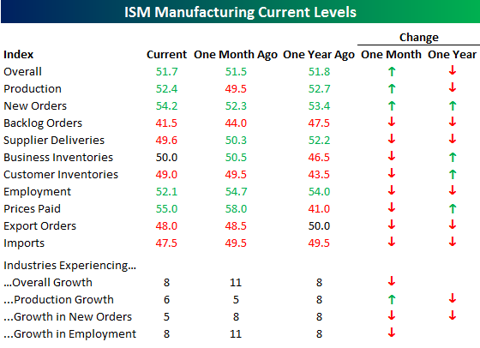 The charts below show each of the ISM Manufacturing Index's ten subcomponents going back to 1990. The top two charts show the relatively strong bounce in Production and New Orders, but right below that the index of Backlog Orders is now down to 41.5, which is a level that has only been reached once since early 2009.