On Monday September 22, uWink (NASDAQ: UWKI.OB) announced their second software licensing deal to install 4 of their touch-screen terminals in a Chili's Too Margarita Bar at the Fort Lauderdale Hollywood International Airport as a pilot program for possible expansion into many more locations.
The deal was made with the owner/operator of the Chili's location, Delaware North Companies, a global hospitality, food service and retail provider, and with the approval of Brinker International Inc. (NYSE: EAT), which owns, develops, operates, and franchises 1,888 various restaurant brands under the Chili's Grill & Bar, On The Border Mexican Grill & Cantina, Maggiano's Little Italy, and Romano's Macaroni Grill brand names.
So what does this deal mean for uWink, who is Delaware North, and more importantly, will this yield entrance of uWink's terminals on a much larger scale to other Chili's restaurants and other locations within the airport industry that are run by Delaware North?
New to the uWink story?
uWink is an entertainment and hospitality software development company that develops casual, interactive, social games, in addition to licensing the rights to those games and their proprietary touch-screen ordering and gaming interface to restaurants, entertainment venues and the hospitality industry.
uWink also owns and operates three restaurants under the uWink brand name that utilize this technology.
uWink's CEO is Nolan Bushnell, who also founded Atari Inc. (OTC: ATAR.PK) and Chuck E. Cheese's, now known as CEC Entertainment (NYSE: CEC).
2nd Software Deal In-Line With uWink's Future Plans 
Pilot program designed to test possible expansion to other locations around the U.S.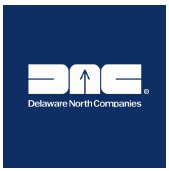 Delaware North Companies is one of the world's leading hospitality and food service providers, operating companies in the lodging, sporting, airport, gaming and entertainment industries.
Delaware North also owns and operates several world-renowned resorts and Boston's TD Banknorth Garden and is one of the largest privately held companies in the United States with revenues exceeding $2 billion annually and 40,000 associates serving half a billion customers in the United States, Canada, the United Kingdom, Australia and New Zealand.
Specifically, Delaware North's Travel Hospitality Services subsidiary is one of the nation's leading airport food service and retail companies and is the exclusive food service and retail provider at the Fort Lauderdale airport. It operates 300 restaurants and retail outlets in more than 25 airports worldwide, serving more than 350 million customers each year.
Delaware North has already installed and is testing four of uWink's table-top touch-screen terminals at their Chili's Too Margarita Bar at Fort Lauderdale Hollywood International Airport.
The terminals will contain the full Chili's menu and ordering options, built on top of the uWink service and software platform that allows patrons to play games either by themselves or with the other tables at the restaurant, as well as check out and order food without waiting for a server to take their order.
This is a very important feature, especially with uWink's ability to deliver the menu in up to 8 languages, as airport restaurants are located in places where there is a confluence of all kinds of demographics, cultures, languages and customers.
The simplicity with which a customer can tap the screen to start the ordering process, choose their native language, and complete the checkout process without having to talk to a server, shows just how deep and useful these terminals can be for not just restaurants, but all sorts of businesses within the hospitality industry.
In addition, busy travelers don't have time to sit at a table and wait for a server to come and take their order.
On the flip side, if they do have lots of time because of an extended layover, uWink's  terminals provide ample distraction with their games allowing passengers to waste some time while they eat.
For the restaurants, the terminals easily integrate into the operations that are already running and require little training and maintenance.
The kitchen simply receives the uWink terminal's order, and a runner, or server for that section, brings the food out.
This is one of the bigger draws for large companies, especially in this economic climate, that want to squeeze more profit out of their operations and streamline their service to save overhead costs.
The terminals at this location will serve as testing grounds for potential expansion to other airport restaurants, or stand-alone locations, that Delaware North and Brinker International operates.
Approved By Brinker International

This preliminary trial and installation was approved by Brinker International Inc. who was in negotiations with uWink and Delaware North throughout the whole process.
Because this is a franchised location, if falls under strict Brinker franchisee guidelines and therefore, this type of change to the corporate or classic restaurant structure had to be approved even though Brinker does not directly operate this specific Chili's location.
However, the fact that Brinker approved this trial and was pleased with the value proposition that uWink's terminals could provide this and especially other Chili's locations, bodes extremely well for future expansion of uWink's software and licensing business not only into more Chili's locations within Delaware North's properties, but, in a potentially huge business win for uWink, in more Chili's locations all across the U.S.
So What Does This Mean for uWink?
As of now, this is a very small deal, with potentially large implications down the road.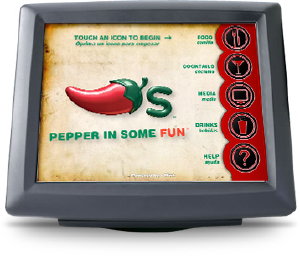 Large corporations hate losing money and they are also slow to accept change and new additions to their businesses that could aid in their revenue and margins until they are thoroughly tested.
These terminals are already up and running, and it won't be long before uWink deploys more terminals either within this current restaurant location, or across more of Delaware North's other restaurant and hospitality properties.
As far as revenue is concerned, this specific deal will not move the needle much until uWink secures more software licensing contracts in more locations.
The way it sits now, uWink would get paid basically for the maintenance and upkeep of the terminals and software on a recurring basis.
In order for that revenue to impact the bottom line, uWink will need to reach a critical mass of installed software terminals.
That being said, this is a great start, and one that I have been anticipating for quite some time.
If uWink can prove the concept in a Chili's location in an airport terminal, then the natural expansion opportunities will flow from there.
uWink Opens 3rd Location in Mountain View, CA
Rounding out uWink's portfolio of company-owned restaurants, is their 3rd and most likely final location that oficially opened on September 15th.
I've written extensively, how uWink is not trying to be a restaurant company, but merely opened their three uWink locations as proving grounds for their technology and to test and perfect their business model.
As a result of that, the Mountain View location will most likely be their last company-owned location, and as it stands now, their portfolio of three locations (Woodland Hills, CA; Hollywood, CA; Mountain View, CA), are likely to be break even and cash flow positive to the point of being self-sustaining.
It is now incumbent upon uWink to further their software and licensing reach and make more deals like the one they just announced.
Bottom Line
uWink Is Executing

uWink's recently announced deal with Delaware North/Brinker International, and their Chili's location was exactly what I have been waiting to see.
Look for uWink to start gaining major traction now in their software and licensing business as they can take their focus off of opening and running restaurants, and direct it to making more and more deals with companies like Delaware North in the hospitality industry to continue to get their terminals in more resorts, stadiums, and other restaurant venues throughout the U.S.
It cannot be understated how large the potential deal with Delaware North, and potentially Brinker, could be.
Imagine uWink terminals in every Chili's and Macaroni Grill you visit.
If you've been waiting for uWink to show promise and start to actually deliver on that promise before entertaining purchasing any shares, I think we are now starting to see things start to ramp up.
As I've said many a time, uWink is a risky stock to own, but you'll rarely find a stock that is this cheap with a business model and continued execution far outweighing the risk of owning the company's shares.
If you haven't already, it's time to take a look at uWink.
The current share price might not last too much longer, especially in light of ever-increasing software and licensing deals that could bring uWink's terminals into more and more restaurants and hospitality venues across the U.S.
uWink has just gotten a wee bit tastier.
New to the uWink story?
Start: with my initial buy recommendation and company overview here,
OR: read how uWink is NOT a restaurant company, but instead intends to license their software platform to other businesses here.