By Tim Parker
Commodity traders think about the United States for natural gas, Saudi Arabia and other Middle Eastern nations for oil, Africa for gold, and Asia for foods such as rice. In doing so, they sometimes ignore commodity-rich Canada.
Canada has the seventh-largest economy in the world and is the second-largest country by land mass. It has a wealth of natural resources, making it a large energy and minerals exporter. For commodity traders looking to invest primarily in North America, Canada presents a compelling opportunity.
Canada's Top Commodity Exports
At $94.8 billion (all figures are quote in Canadian dollars), energy products are the largest of Canada's exports. Although Canada increased energy product exports to China by almost half from 2008 to 2010, the United States remains Canada's principal energy destination, importing nearly 12 times more than China.
Crude Oil: Crude oil is Canada's largest commodity export. Valued at $87 billion per year, Canada's oil industry produces 2.1 billion barrels of crude each day making it the sixth-largest crude oil producer on the planet. The United States is the top importer of Canadian oil followed by Russia and the United Kingdom.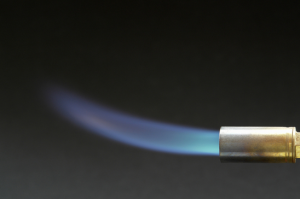 Natural Gas: Natural gas accounted for $16.7 billion in total exports in 2011. The country's 700 active production facilities brought approximately 7 million cubic meters to the world's markets making it the sixth-largest natural gas producer in the world.

Coal: Canada has 23 mines producing 68 million tons each year. In 2010, Canada exported nearly 33 million tons-almost a quarter more than in 2009. Asia is Canada's largest coal trading partner accounting for nearly three quarters of total exports.

Gold: Although none of the world's 10 largest gold mines are located in Canada, gold is Canada's second largest export and home to almost three-quarters of the world's mining companies, making it the fourth-largest gold mining country in the world. Most Canadian gold comes from underground and open-pit mines in Quebec and Ontario.

Maple Syrup: Our neighbors to the north are also the world's largest producers of maple syrup, providing more than three-quarters of the global supply. Primarily centered in Quebec, this $6.3 billion industry is comprised of more than 32,000 agricultural businesses. The overall size of the market does not make this a large-scale export but the near-monopoly Canada holds is notable.
Canada's Top Commodity Imports
The United States actually provides more than half of all Canadian commodity imports. Canada is the twelfth-largest commodity importer in the world.
Crude Oil: Canadians import approximately 295 million barrels per year for a net expense of $12.2 billion. Imports take place primarily in the winter months when heating energy needs increase and, to a slightly lesser extent, during summer months during peak driving months.

Natural Gas: Canada imports nearly 700 billion cubic feet of natural gas at a cost of $3.6 billion. As natural gas prices have fallen, Canada has imported more natural gas but spent less on it. The majority of Canada's natural gas imports come from the United States.

Electricity: Canada and the United States share an integrated electrical grid serving as importers and exporters to each other in order to meet nearly all of each other's electrical energy needs. This not only provides for the energy needs of each country but also serves as a key element of national security.

Food Products: The country imports more than $35 billion in agri-food imports each year. Canola and non-durum wheat top the list for a combined $8 billion. Soybeans, pork, bread, coffee, and frozen snow crabs are among the many other food items imported from the United States and other countries.
Ways to Play the Market
Below, we outline several ways to make a play on Canada's massive commodity industry.
Guggenheim Canadian Energy Income (NYSEARCA:ENY): ENY is an ETF that seeks to replicate the performance of the Sustainable Canadian Energy Income Index-an index of 200 securities listed on the Toronto Stock Exchange representing the Canadian oil and gas industry.

IQ Canada Small Cap ETF (NYSEARCA:CNDA): This small cap fund puts more than 75% of its assets in Canadian firms that fall under the energy and basic materials sectors.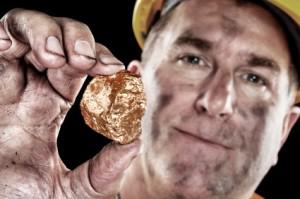 Outlook
In 2011, the value of Canada's total minerals production increased by just under 25%, reaching a record $50.3 billion. Coal production rose more than 25% while the metals market increased slightly less than 20% due to higher prices for most major metals. This upward trend has been intact for seven of the past eight years. Projections indicate an expenditure of a record $4 billion on exploration and deposit appraisal in 2012.
Canada is the second largest country in the world by land mass. It contains a wealth of untapped natural resources. In northern Canada alone, $100 billion is being poured into diamond mines, uranium exploration, new gas wells and pipeline projects. All of this points to some exceptional commodity trading opportunities in this often overlooked country.
Disclosure: Photo courtesy of Matthew Gordon. No positions at time of writing.
Disclaimer: Commodity HQ is not an investment advisor, and any content published by Commodity HQ does not constitute individual investment advice. The opinions offered herein are not personalized recommendations to buy, sell or hold securities or investment assets.