Friday's pullback left the S&P 500 solidly below its 50-day moving average, and as shown below, 44% of the stocks in the index are now below their 50-days as well. This is about inline with where it should be given where the index is trading, so we're not seeing any positive or negative divergence between underlying breadth and the index itself.
(click images to enlarge)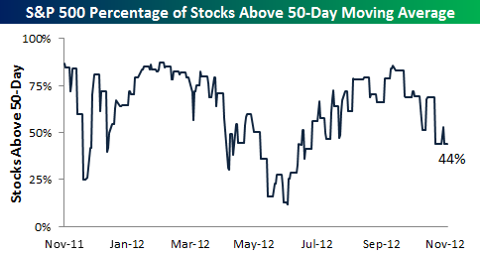 Click to enlarge
Just three sectors have more than 50% of their stocks above their 50-days at the moment -- Financials, Industrials and Health Care. Consumer Staples, Utilities and Telecom -- three defensive sectors -- have all seen their breadth readings drop off quite a bit lately. At 29%, Technology no longer has the lowest percentage of stocks above their 50-days. Telecom now holds this title with a reading of 25%.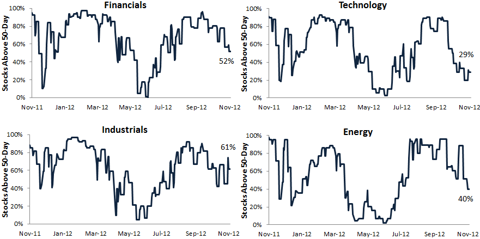 Click to enlarge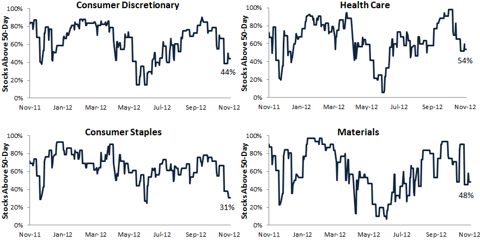 Click to enlarge

Click to enlarge