The day before the presidential election saw little conviction in the stock market. The S&P 500 opened lower and hit its intraday low shortly after 10 AM. It rallied for an hour into a fractional positive range, reversed direction until near the end of the lunch hour and then mounted a modest rally, with some indecision near the end, to close with a modest gain of 0.22%. The thin volume speaks to the lack of conviction.
Here is a 5-minute chart of yesterday's wimpy indecision.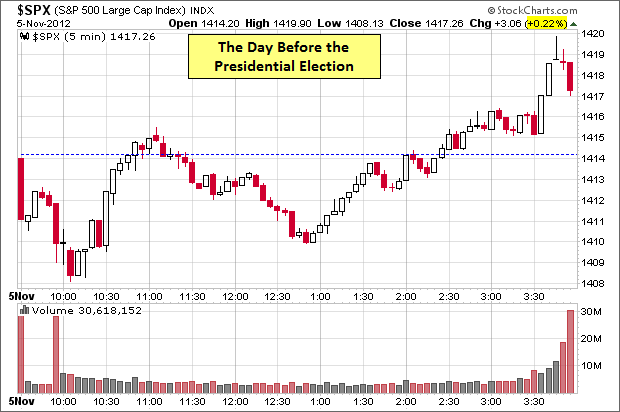 In recognition of today's big event, here is a chart of the index since election day in 2008. The S&P 500 rose 4.08% on the day of the last presidential vote. The index then fell 5.27% the following day and 5.03% the day after that. But since the last election day, November 4th 2008, the index is up 40.92%.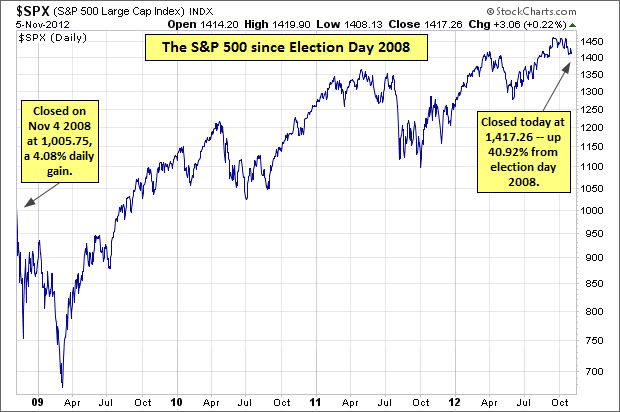 Just how weak was yesterday's volume? It was a tad better than late August doldrums.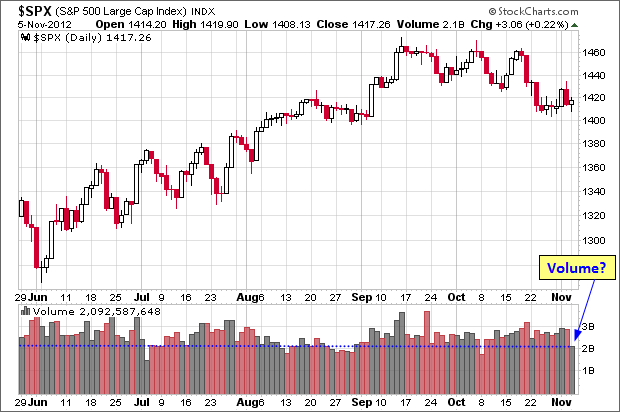 The index is now up 12.70% for 2012. From a longer-term perspective, the S&P 500 is 109.5% above the March 2009 closing low and 9.4% below the nominal all-time high of October 2007.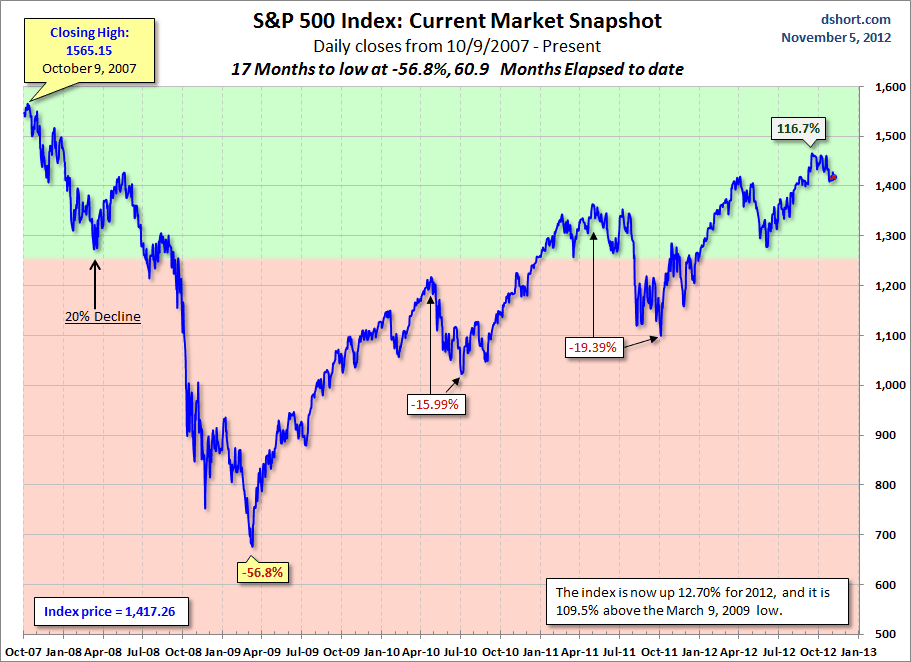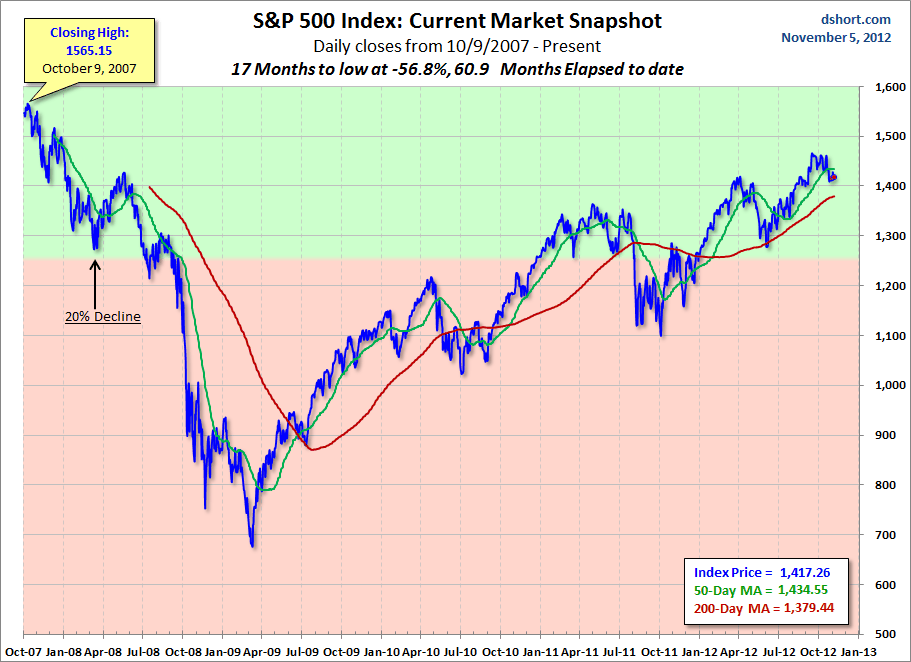 For a better sense of how these declines figure into a larger historical context, here's a long-term view of
secular bull and bear markets
in the S&P Composite since 1871.