The latest energy inventory report is out from the Department of Energy, and showed that while crude oil inventories were roughly inline with forecasts, gasoline stockpiles saw their largest build since July, even as traders were expecting a decline.
In terms of crude oil, expectations called for a build of 1.8 million barrels, while the actual build came in at 1.766 million. As a result of this week's build, crude oil inventories remain well above average and are even at record levels for this time of year.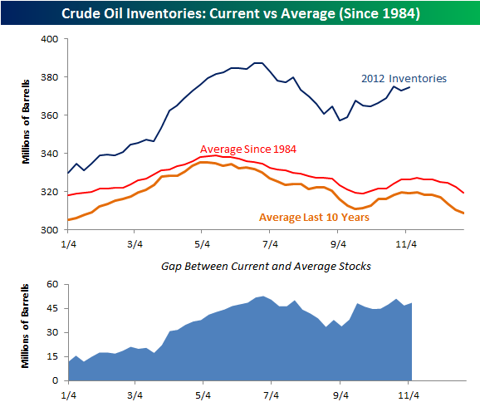 The real surprise for most (but not those who read last week's update) traders today came in gasoline inventories, which rose by 2.875 million barrels, even as expectations called for a drawdown of 1.5 million barrels. With this week's build, gasoline inventories are now above average for the first time since May.