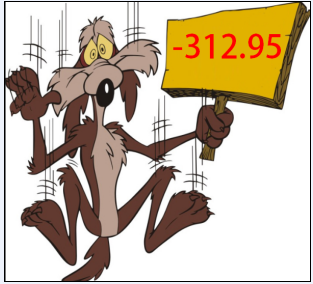 It could probably be argued reasonably that insiders who own large equity positions with large profits are hitting the sell button Wednesday to take advantage of current tax rates. The fiscal cliff will be much discussed over the next two months. A failure to reach a compromise will mean large tax increases on capital gains and dividends. So insiders sell and markets decline.
There was a sense Tuesday that Obama would win, so markets rallied on thoughts QE and ZIRP would remain in place. But that sentiment was misplaced by me, since pundits subsequently suggested the rally was due to a Romney win. Well, what do I or anyone know, really?
Obama, getting the vibe of a lower stock market from his advisors, was on the phone with Boehner, Pelosi and Reid to get them focused on a fiscal cliff compromise. This is type of thing that can only be done once the votes are all in and his base satisfied. That's a nice start but in the end, there is still gridlock.
I must say the election results weren't a great surprise, but the outcome did make me wonder about what country I'm living in. After all, what president could run on this kind of record and win? Some said it was because people personally liked Obama more than Romney. Others suggested Obama's single appearance during post-Hurricane Sandy showed he cared about people. (Even MSNBC's harsh pundit Chris Matthews stated: "I'm so glad we had that storm." I don't think Bush could've survived that one.) I believe Obama won due to changing demographics and a newfound belief in big government, even if that's misplaced.
In Greece, another extension is in the works as rioters take to the streets of Athens. They're running out of tear gas canisters, so a delay would make some sense. Without embracing the austerity package, Greece would run out of money Monday. One would assume the eurozone powers that be would not wish to see a default and a Grexit. This gave rise to Mario Draghi stating: "The debt crisis is starting to hurt Germany… and German rates are lower than they would otherwise be," meaning the euro should be lower. As this was announced, German Industrial Output fell -1.8% vs. .7% expected.
So after stocks rallied Tuesday on light volume, the opposite occurred Wednesday with a vengeance, posting one of the largest declines in a year. Almost all sectors were hurt Wednesday, led by a reversal in coal (NYSEARCA:KOL) and defense (NYSEARCA:PPA). Banks (NYSEARCA:KBE) were thought to be weak with the Obama victory, while homebuilders (NYSEARCA:ITB) outperformed. Further, Apple (NASDAQ:AAPL) shares broke down into bear market territory (20% decline from recent highs), but managed a slight recovery. Given the company's heavy weighting in indexes, its condition is always impressive. Earnings were reported today, but they took a back seat to the fiscal cliff and Greece.
The dollar (NYSEARCA:UUP) was slightly stronger along with the yen (NYSEARCA:FXE) on a flight to safety. Gold (NYSEARCA:GLD) was slightly higher as well. Bonds (NYSEARCA:IEF) and (NYSEARCA:TLT) also rallied sharply as stocks plunged. Commodities (NYSEARCA:DBC) and oil (NYSEARCA:USO) especially were also weak. All in all, it was a "risk off" day as Mr. Market will pressure politicians in D.C. to get a deal done.
Volume was very heavy, as stops were hit and no doubt some margin calls will be forthcoming. Breadth per the WSJ approached a 10/90 day.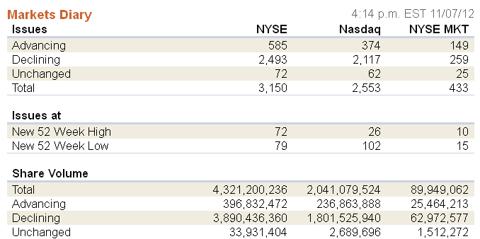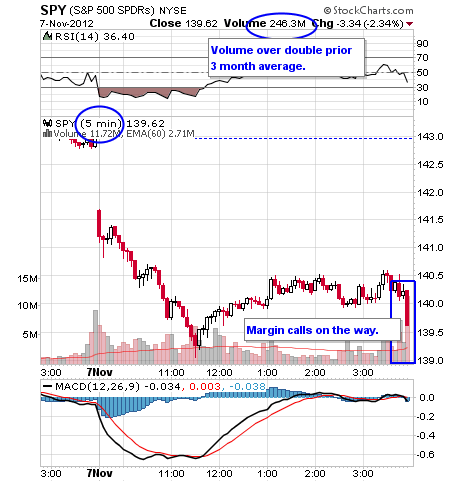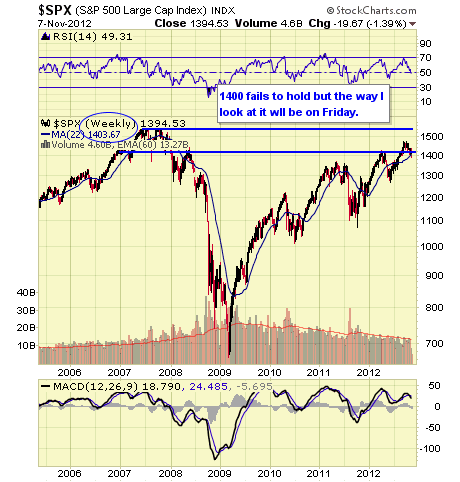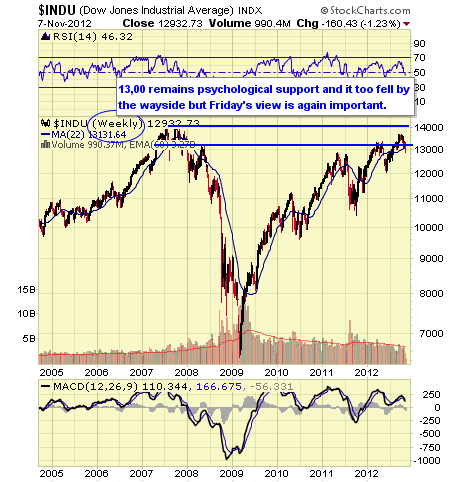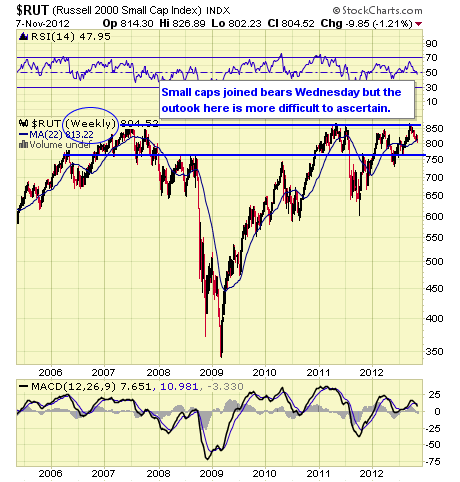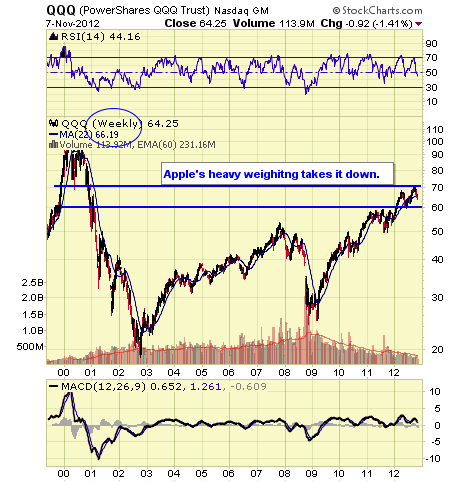 Continue to U.S. Sector, Stocks & Bond ETFs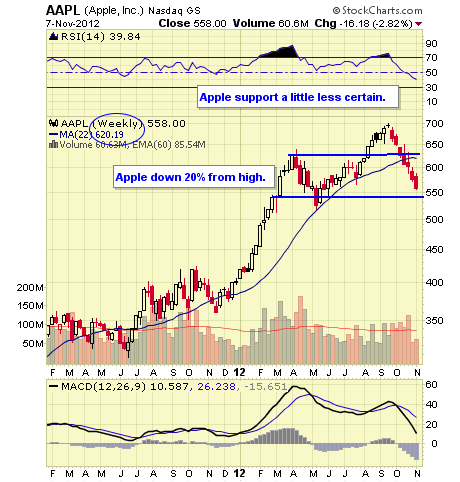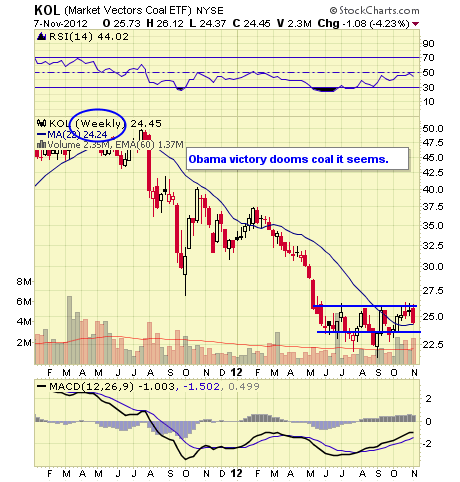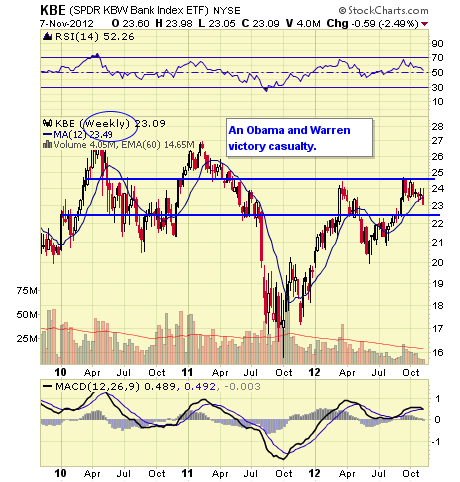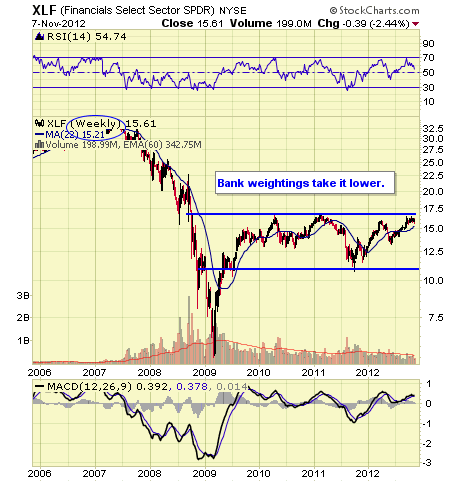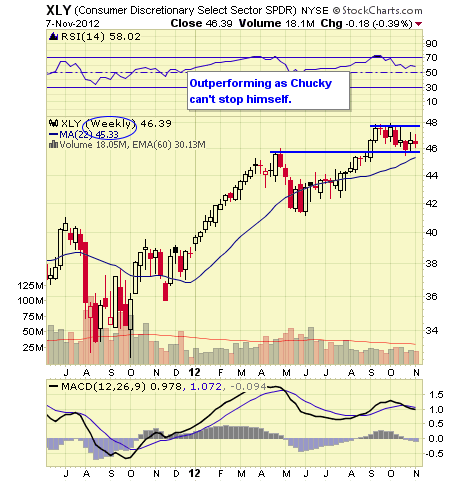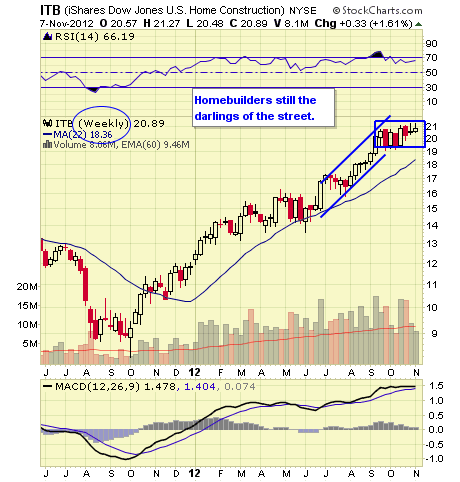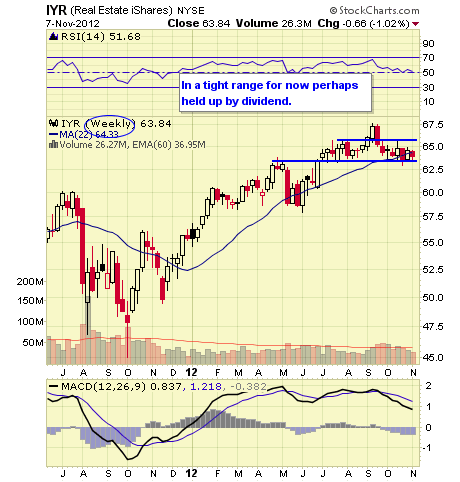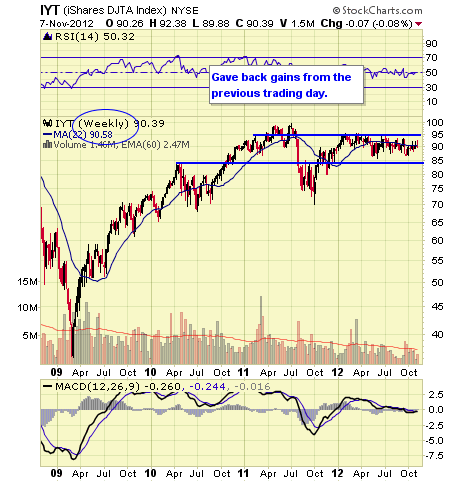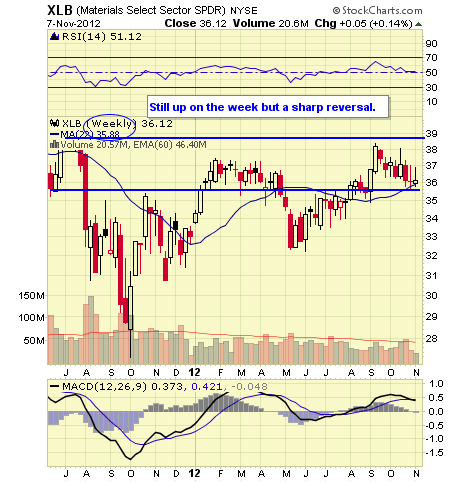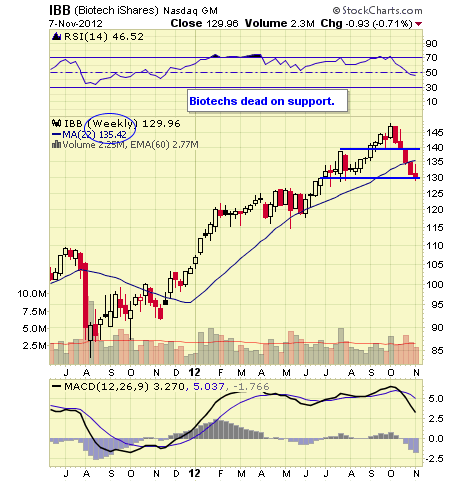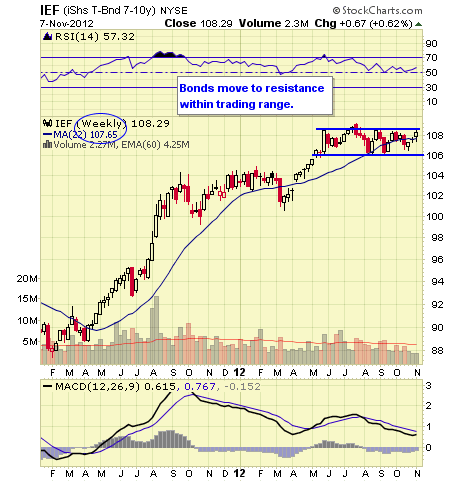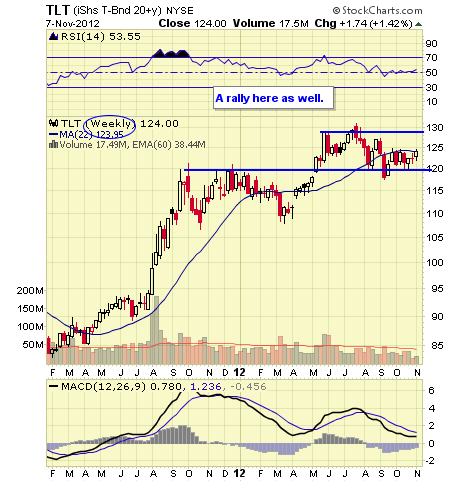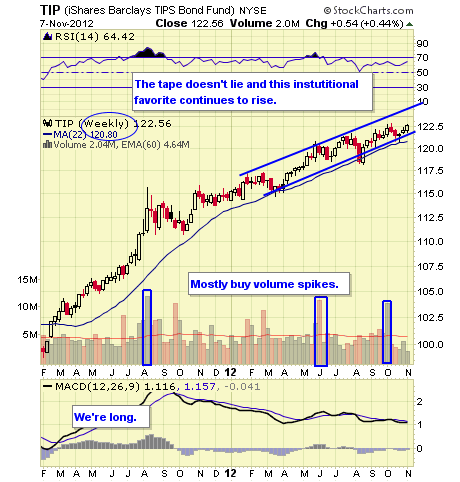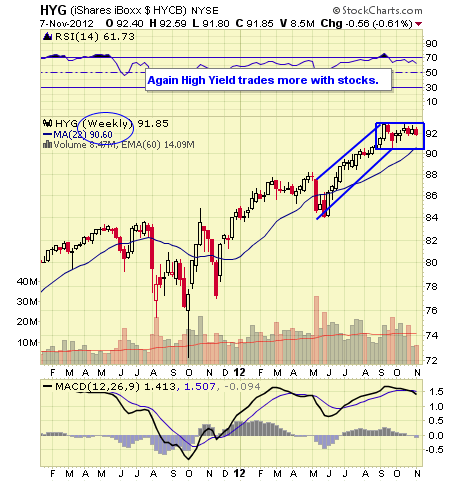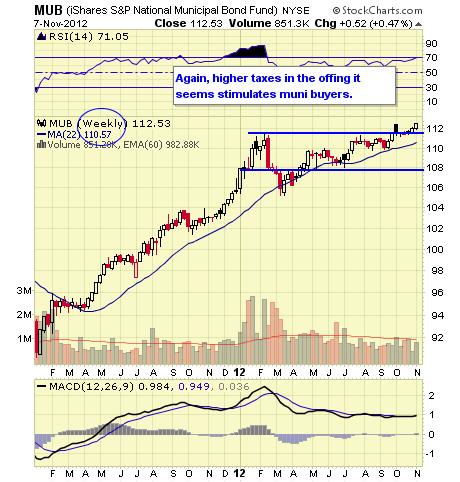 Continue to Currency & Commodity Market ETFs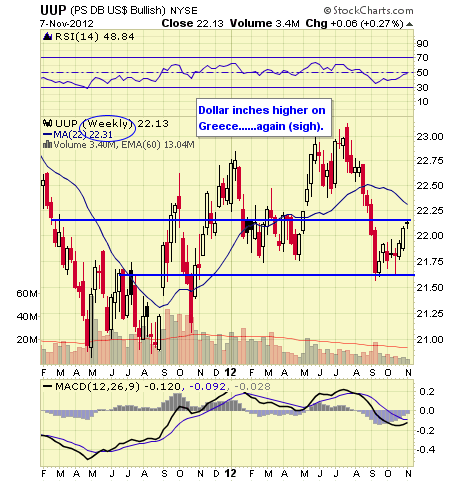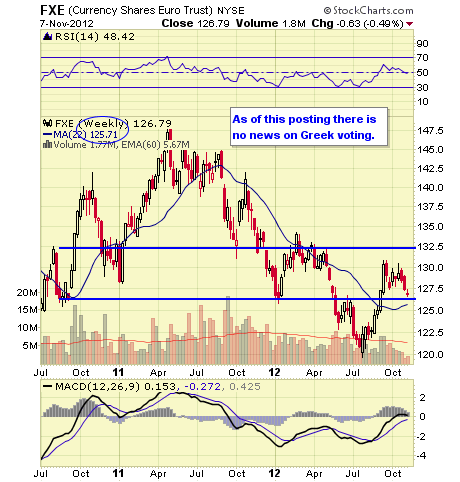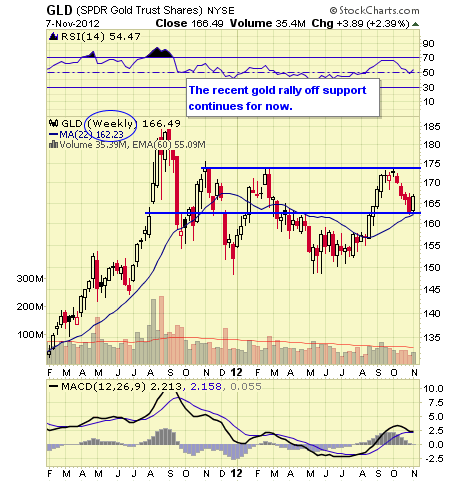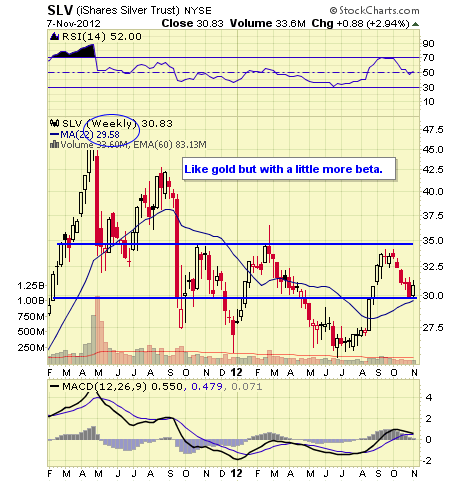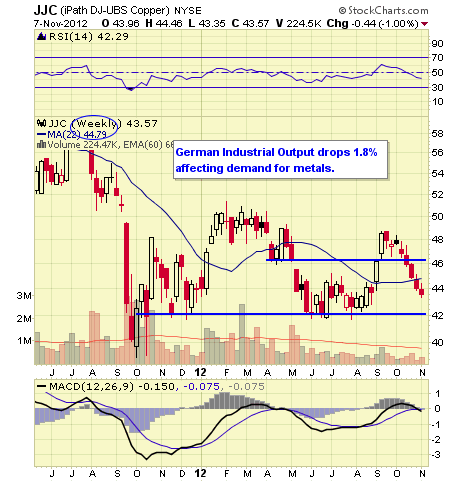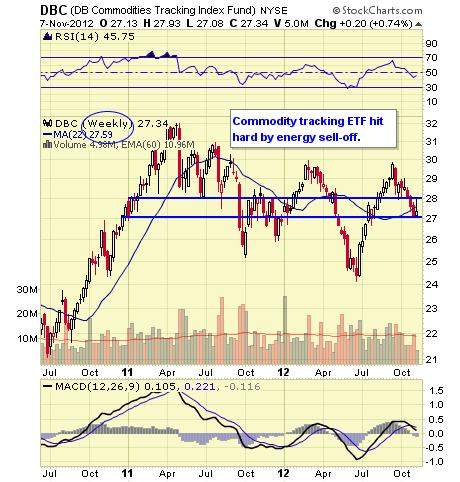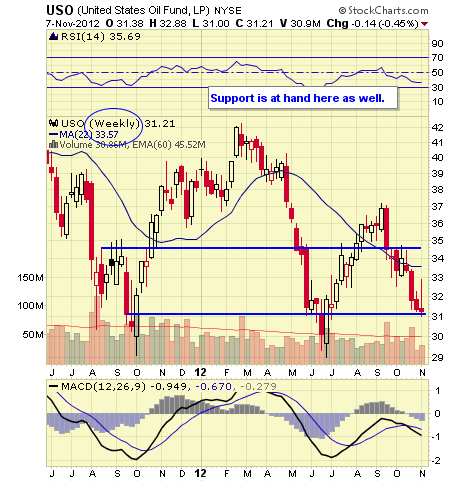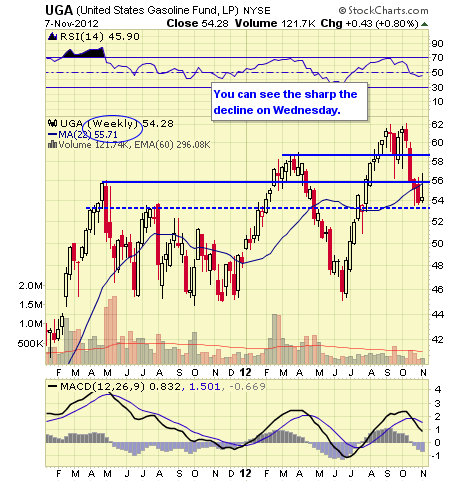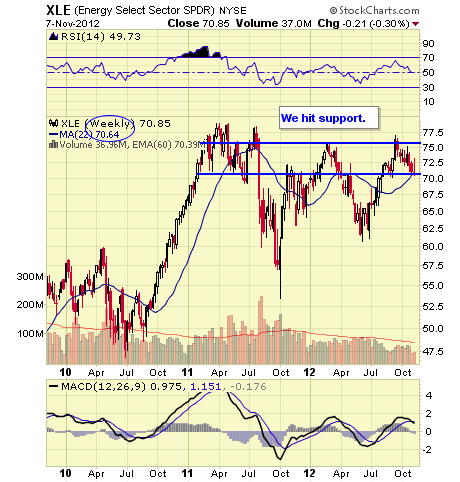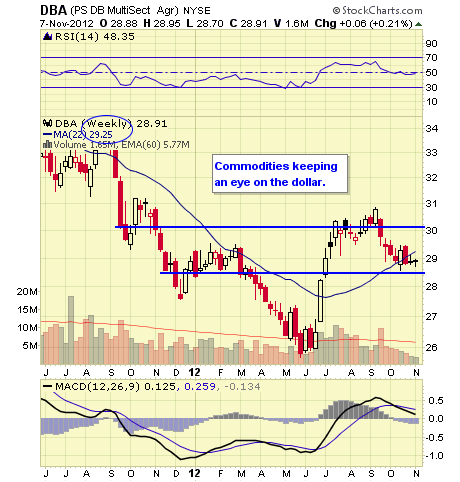 Continue to Overseas Sectors & ETFs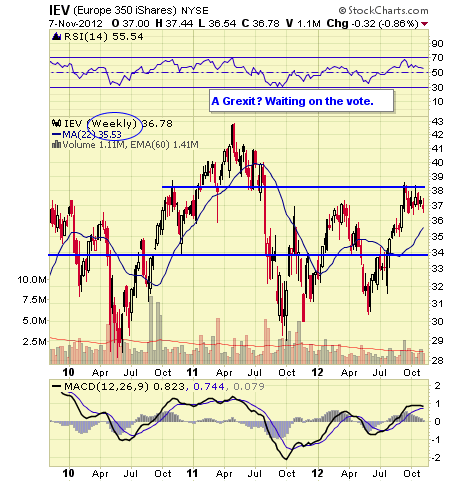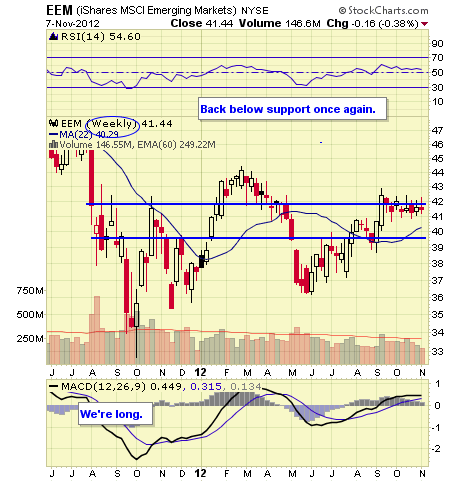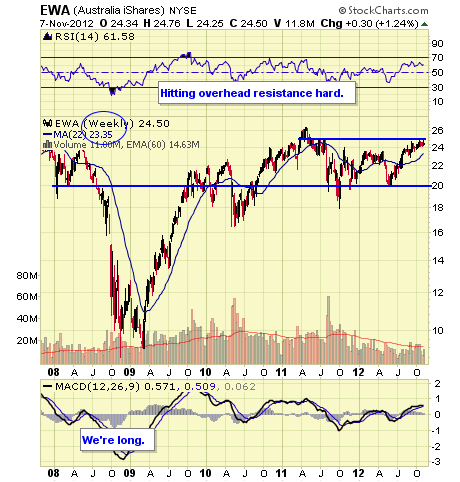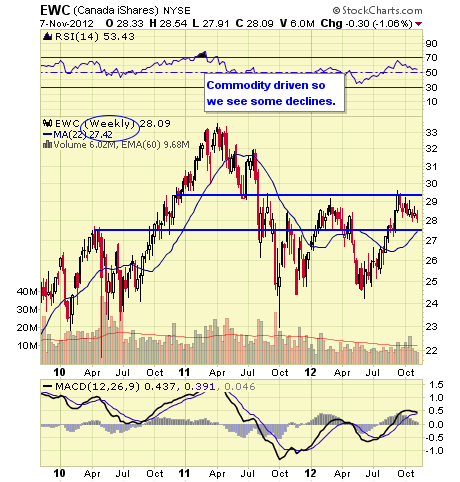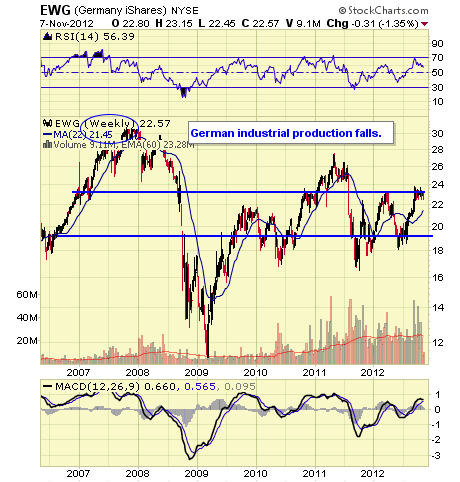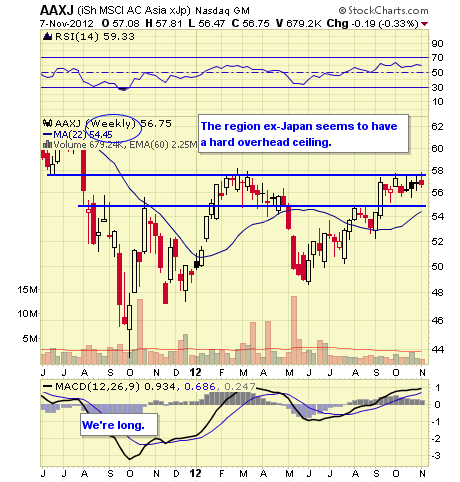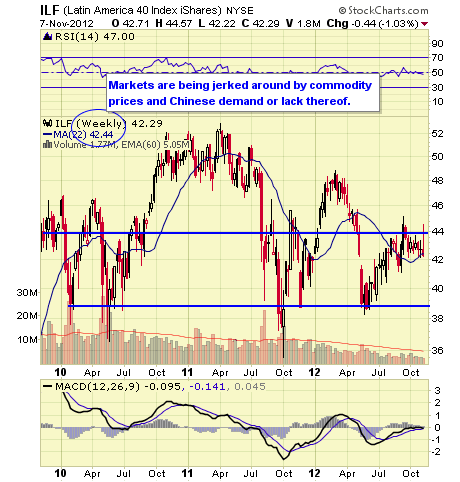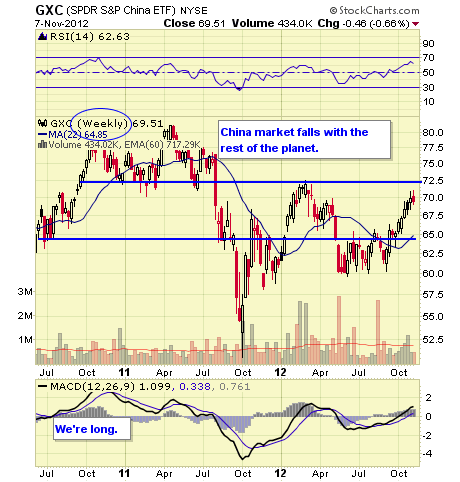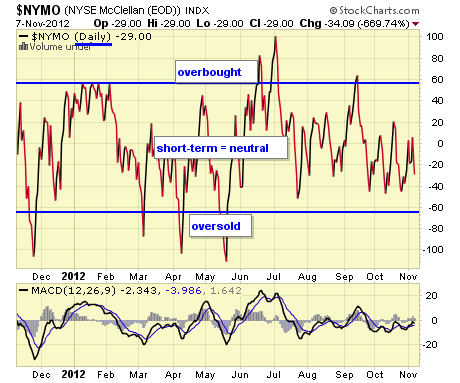 The NYMO is a market breadth indicator that is based on the difference between the number of advancing and declining issues on the NYSE. When readings are +60/-60, markets are extended short-term.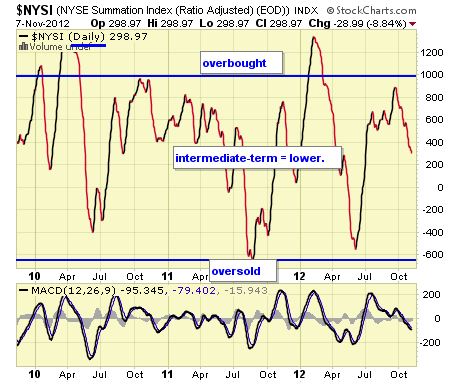 The McClellan Summation Index is a long-term version of the McClellan Oscillator. It is a market breadth indicator, and interpretation is similar to that of the McClellan Oscillator, except that it is more suited to major trends. I believe readings of +1000/-1000 reveal markets as much extended.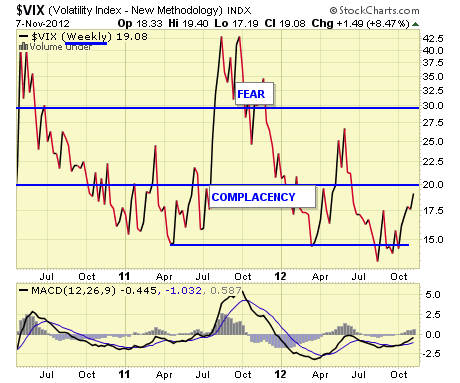 The VIX is a widely used measure of market risk, and is often referred to as the "investor fear gauge." Our own interpretation is highlighted in the chart above. The VIX measures the level of put option activity over a 30-day period. Greater buying of put options (protection) causes the index to rise.
Concluding Remarks
No new president, and the reaction is similar to the day after his election in 2008. Then, we were at the beginning of a serious bear market. Now, we face the bill all the spending and money printing have created. It's hardly worth it, but this is what gridlock and an absence of leadership produce.
Tomorrow is Jobless Claims again. The final Greek vote just came in at 153 Yes, 128 No, so it's on to the next deadline.
Disclaimer: The ETF Digest maintains an active ETF trading portfolio and a wide selection of ETFs away from portfolios in an independent listing. Current "trading" positions in active portfolios, if any, are embedded within charts: Lazy & Hedged Lazy Portfolios maintain the follow positions: VT, MGV, BND, BSV, VGT, VWO, VNO, IAU, DJCI, DJP, VMBS, VIG, ILF, EWA, IEV, EWC, EWJ, EWG, & EWU.
The charts and comments are only the author's view of market activity and aren't recommendations to buy or sell any security. Market sectors and related ETFs are selected based on his opinion as to their importance in providing the viewer a comprehensive summary of market conditions for the featured period. Chart annotations aren't predictive of any future market action rather, they only demonstrate the author's opinion as to a range of possibilities going forward.
Disclosure: I have no positions in any stocks mentioned, and no plans to initiate any positions within the next 72 hours. I wrote this article myself, and it expresses my own opinions. I am not receiving compensation for it. I have no business relationship with any company whose stock is mentioned in this article.