Although the numbers may be skewed due to the effects of hurricane Sandy, this morning's release of initial jobless claims for the latest week showed an unexpected decline to 355K from last week's reading of 363K (expectations were for an increase to 370K). We will have to wait until next week to see the ultimate impact of Sandy on jobless claims.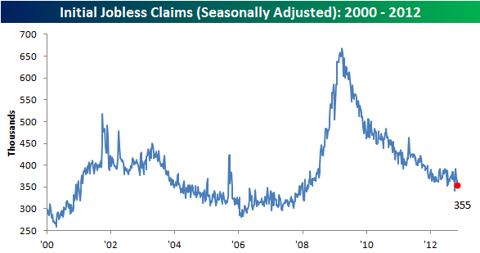 Click to enlargeOver the last four weeks, jobless claims have averaged 370.5K, which is an increase from last week's reading of 367.3K. It has now been 32 weeks since jobless claims made their last post-recession low back in March, making this the longest streak without a new low since the recession ended in mid 2009.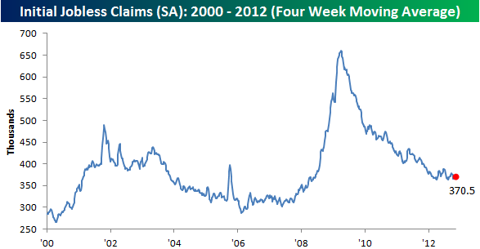 Click to enlarge
On a non-seasonally adjusted basis, jobless claims rose to 355.4K from 339.9K last week. In spite of the increase, this is still below the average for the current week going back to 2000 (388K), and the lowest comparable weekly reading for NSA claims since 2007.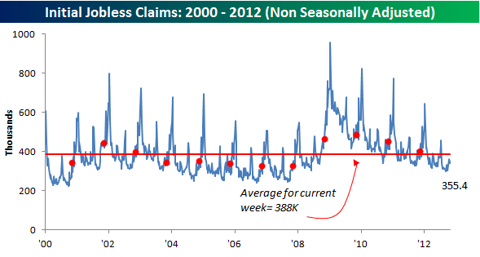 Click to enlarge