By Sumit Roy
We examine the latest developments in the natural gas market.
Natural gas prices were little changed after the Energy Information Administration reported that operators injected 21 billion cubic feet into storage last week, below the 26 to 30 bcf that most analysts were expecting.
The injection was also below the year-ago build of 37 bcf and the five-year average build of 38 bcf.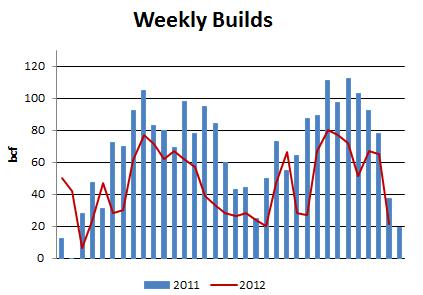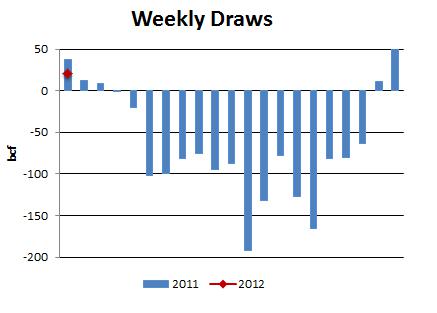 In turn, inventories now stand at 3929 bcf, which is 98 bcf above the year-ago level and 250 bcf above the five-year average (calculated using a slightly different methodology than the EIA).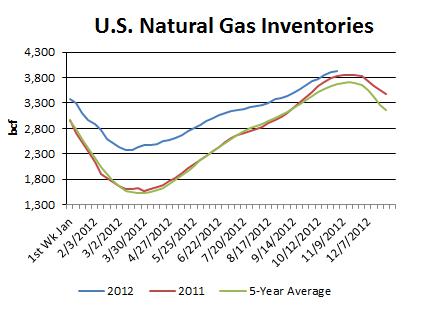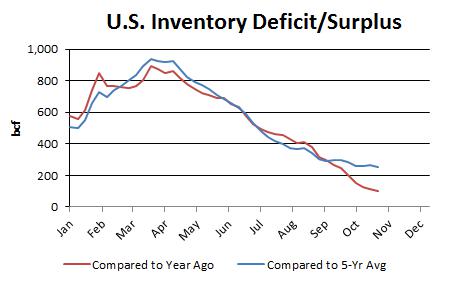 The weather last week was close to seasonal norms, but going forward, the NOAA forecasts warmer-than-normal temperatures in its 6- to 10-day outlook.
NOAA 6- TO 10-DAY OUTLOOK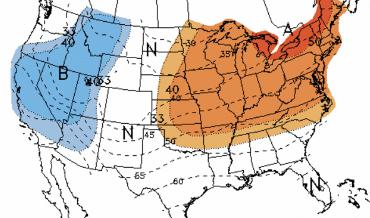 Gas prices have nonetheless held firm, as we are still very early in the heating season. Expectations are that this winter will be colder than last year's, which was the fourth-warmest on record.
Meanwhile, natural gas producers continue to restrain their drilling activity, as evidenced by the latest production data from the EIA. Output in the U.S. was essentially unchanged in August, the 10th-straight month that production has held near the 72.5 bcf/d level.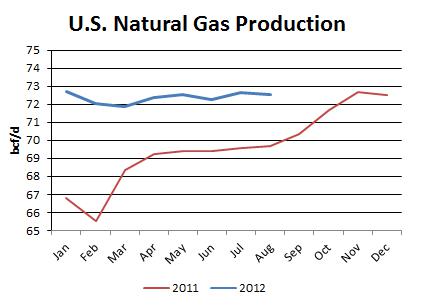 According to Baker Hughes, the number of rigs drilling for natural gas in the U.S. edged up by eight last week to 424, up from the 13-year low set the week before.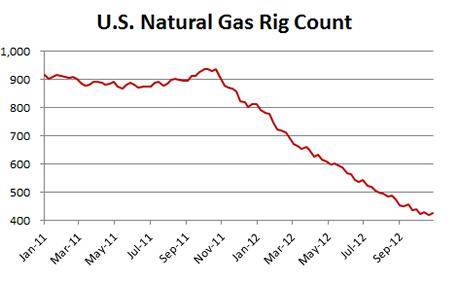 NATURAL GAS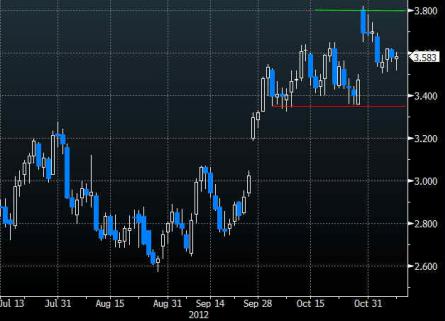 Bottom Line: Natural gas is holding firm in anticipation of colder temperatures. The first sustained cold snap of the winter heating season should propel prices above $4/mmbtu.