The post-election sell-off continued Thursday, but not before a bit of optimism, presumably triggered by the Sandy-trimmed low weekly unemployment claims. The S&P 500 rose for the first 20 minutes of trading, hitting its intraday high about 20 minutes after the market opened. But it was pretty much down hill from there, and the selling accelerated to the intraday low, which, unfortunately, was the close. The index posted a loss for the day of 1.22%.
Technicians will no doubt point out that the close puts the index fractionally below its 200-day moving average.
Here is a 5-minute chart of Thursday's action.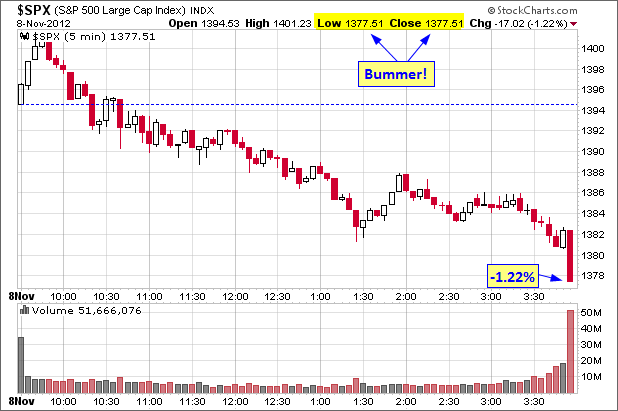 Here is a look at Election Week so far.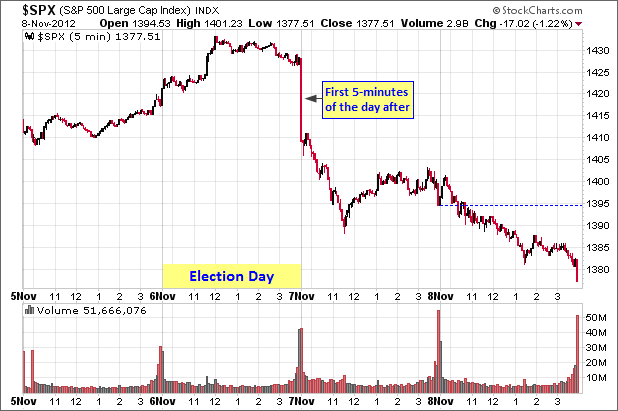 The index is now up 9.53% for 2012. From a longer-term perspective, the S&P 500 is 103.6% above the March 2009 closing low and 12.0% below the nominal all-time high of October 2007.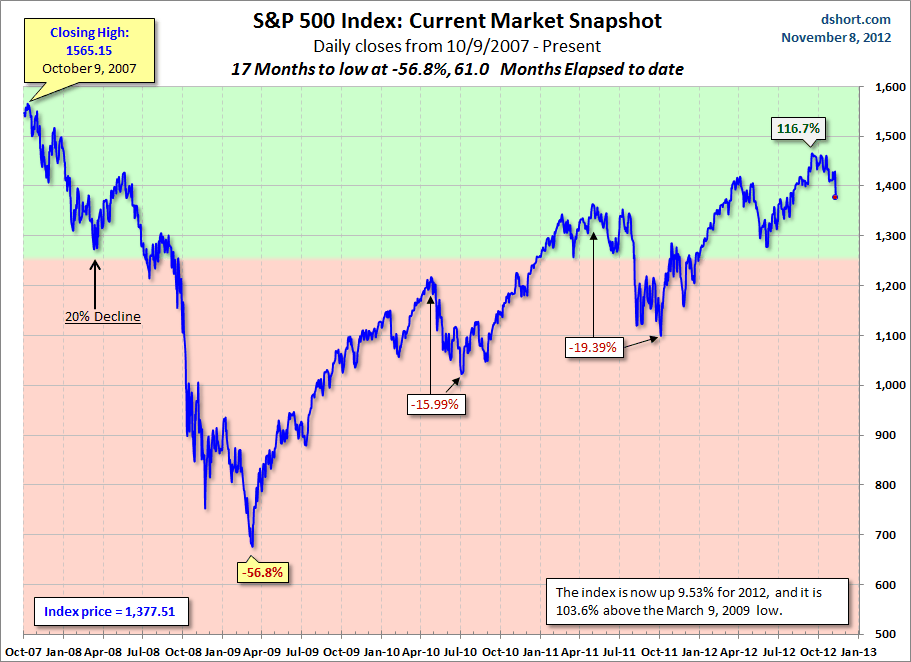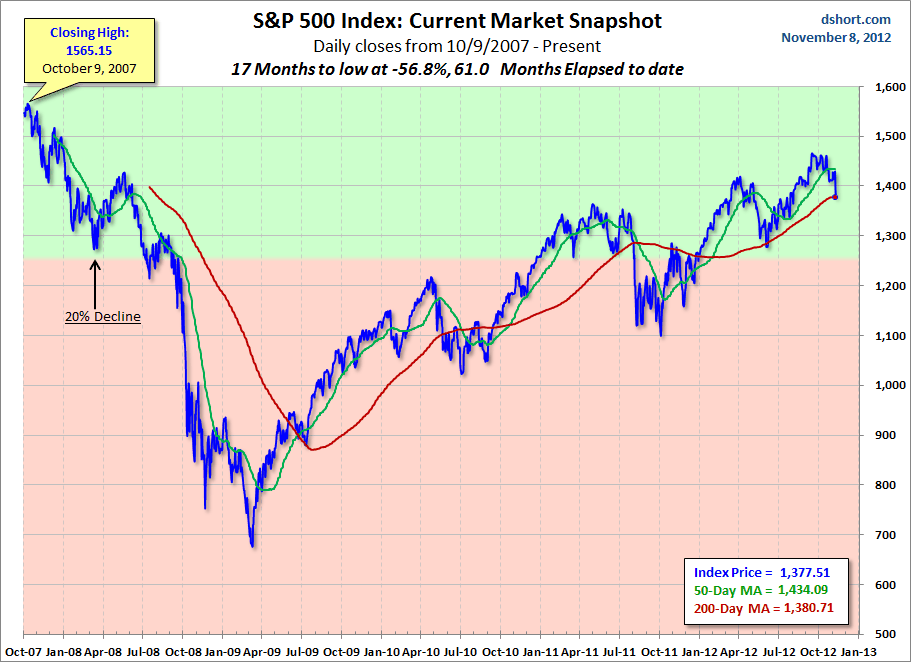 For a better sense of how these declines figure into a larger historical context, here's a long-term view of secular bull and bear markets in the S&P Composite since 1871.