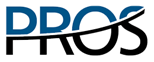 Tuesday I issued a sell recommendation on shares of PROS Holdings (NYSE: PRO).
While it is very rare for me to turn around and sell a position in a stock that I had just recently recommended, I believe there are fundamental reasons why it is in our best interests to revisit the PROS story in a few more weeks and liquidate our position now.
New to the PROS story?
PROS is a leading provider of pricing and revenue optimization software worldwide in five major markets: airline, hotel, cruise, manufacturing and services.
If you've ever wondered how hotels, airlines, or other businesses know how to price their offerings to always seem to squeeze the very last dime out of potential customers, PROS is one of the companies responsible by applying revenue optimization software that prices company's offerings on the fly to maximize revenue.
PROS has proprietary pricing algorithms and systems that have been developed and refined over many years of implementation and experience, that provide the company with a distinct competitive advantage over the many rivals that troll the pricing optimization space.
So Why Should You Sell Your Shares Today?
This certainly won't take long to explain.
I've written previously that PROS is a wonderful business with huge amounts of free cash flow generation, long term reliable and recurring revenue, and a distinct competitive advantage over other companies that also offer price optimization technologies such as Oracle (NASDAQ: ORCL), SAP (NYSE: SAP) and others.
The reason for my sell recommendation has more to do with the current economic climate, and what I believe will be a slow down, in the business that PROS relies on for their customer base.
It's true that PROS has expanded their offerings to now cover a broad spectrum of markets such as hotels, airlines, cruise, manufacturing, and the service sector, but these are just the sorts of companies that right now, will be pulling back on any extra spending.
Yes, even spending that might make them more money, as a result of recent market turmoil and the fact that there is less clarity into the financial and credit markets, let alone their own company's prospects.
Essentially, here are the reasons for my sale:
Because PROS' offerings require a significant commitment by their customers both in hardware, software and manpower, shrinking budgets might curtail future orders, regardless of the promise of PROS' offerings to actually increase company's profits via its software.
I believe that while PROS' valuation is reasonable at these levels, it isn't "cheap", and our downside is less protected, especially in light of these circumstances.
Increasing competition might cause margins to shrink as PROS might have to start charging less for their services, regardless of the higher quality and proven track record of their offerings.
I also believe upon further introspection, that PROS will meet or miss analyst's earnings estimates for their Q3/2008 earnings release coming in a few weeks, and modify their future outlook downward, which will cause the stock to decline further, thus allowing us a better entry point.
In fact, management slightly lowered last quarter's bookings guidance, a future revenue predictor, which spooked investors then, as I believe it will do this time around.
Bottom Line
I still believe in PROS holdings, the management team, the business model, and the fundamentals of the company long term.
However, upon further diligence, something tells me that PROS is more than likely to miss guidance, and at the very least, provide a more cautious outlook for their future bookings.
The pessimism surrounding the market in general, and IT spending in particular, will make it near impossible for PROS' management team to do anything but be cautious, guide lower, and make sure that Wall Street's expectations are in line with what will more than likely be, a temporary slowdown in capital expenditures in the marketplace.
Selling our 1/4 position today around my previously recommended  purchase price, ensures that we lose nothing, and can wait and see how this situation plays out.
If I am dead wrong, and PROS blows away estimates, guides higher, and the stock rockets up, then we will miss out on some upside. That's a risk I am willing to take.
If I am right however, and PROS goes the more likely route of lowering their internal guidance and expectations for Wall Street, we'll be getting a much sweeter deal on a great company's stock that is well funded and has a tremendous future either as a stand alone company, or an acquisition target.
Because PROS is well capitalized and has plenty of cash in the bank, and generates copious amounts of free cash flow, I am not worried about their future, just their present.
Let's wait and see how this plays out, and more than likely, get in at a much cheaper valuation that allows us a higher risk/reward proposition.
Quick Notes: 
Buy recommendation: Buy 1/4 Position around $7.00 per share on 10/8/08
Sell Recommendation: Sell 1/4 Position around $7.25 per share on 10/14/08