Currently Rio Tintos General Manager for Community, Communications and External Relations, Copper, Andrew MacLeod is a highly accomplished leader who has led multi-faceted teams in difficult and diverse circumstances in Africa, Asia Europe and Australia. He has a detailed knowledge of the interface between business, politics, the community and the not for profit sector having worked at the both elite and grass roots levels. He has worked both in field operations and in global headquarters offices.
Andrew is a member of the United Nations Expert Group on Responsible Business and Investment in High-Risk Areas. He is a patron of Swags for the Homeless, is an Ambassador for the Victorian Youth Mentoring Alliance, is
...
More
a powerful speaker and forceful writer. Andrew was Foundation Chair of the United Nations Global Compact Principles for Social Investment. He is an Australian/British dual national.

Follow Andrew on twitter @andrewmmacleod
Description: Company executive.
Interests: Developed International Markets, Dividend stock ideas & income
Currently, you have no company profile. Click edit to add a company profile.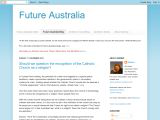 Future thinking
The nearly two decades MacLeod spent in wars and natural disasters, saw him live in both horrendous and happy circumstances; in rich and poor countries. Such diverse experiences have informed his views with a rare cross section of cultural perspectives. MacLeod has compiled a collection of writings and
...
More

Life Half Lived
Life Half Lived, an autobiography. New Holland Press Andrew MacLeod takes us on a journey from when he was an idealist entering the aid world to becoming a pragmatist with a vision of partnerships leading to reducing global poverty. With an understanding of some of the deep failings of foreign aid, and some
...
More
LATEST ARTICLES & INSTAPOSTS
more »