Benjamin Clark
x
Author Following Options:
See their articles on your Seeking Alpha homepage and in your feed.
Real-time alerts on this author
Get their new articles emailed to you as they are published.
Daily digest on all my authors
Get all your favorite authors' new articles emailed to you in one daily digest.
Send Message
Benjamin is the founder of ModernGraham.com, a website devoted to the study and modernization of the teachings of Benjamin Graham. Benjamin graduated cum laude with a J.D. and Certificate in Taxation from DePaul University College of Law, and a B.S. in Finance (Honors) from DePaul University College of Commerce.
Articles posted on Seeking Alpha are a sample of the articles posted on ModernGraham.com. Please visit the website for more ModernGraham content.
Description: Occasional Investor. Trading frequency: Monthly
Interests: Bonds, Dividend stock ideas & income, ETFs, Stocks - long
Currently, you have no company profile. Click edit to add a company profile.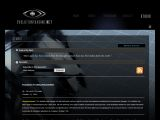 ModernGraham
History ModernGraham.com started with a simple discussion about Benjamin Graham's The Intelligent Investor and its continued relevance today. After the discussion, Benjamin Clark studied the methods put forward by Graham and modified them slightly to meet the needs and conditions of the current market. When
...
More

ModernGraham Stocks & Screens
Inside this monthly publication you will find screens of the various companies reviewed on the website ModernGraham.com. ModernGraham is a site devoted to the study and modernization of Benjamin Graham's value investing methods. The requirements for Defensive Investors (an investor not able to do substantial
...
More
Latest comments on Benjamin Clark's Articles
Latest Articles on Quick Picks & Lists