David L. Brown is a director and the chief market strategist at Sabrient Systems, LLC, an investment research firm. He is former NASA scientist and retired CEO of Telescan, Inc. and a lifelong investor who designed and developed the critically acclaimed stock search program, ProSearch, and the market timing indicator, the Brown Breakout Ratio (BBR).
He was named Stock Traders Almanac's Man of the Year for 1988 for "[showing] the average investor how to spot the stocks that the hottest money managers are buying." He has edited several market letters, including the Undervalued Growth Report, a real-money portfolio which he published for 10 years with a record of nearly 20% compounded annual returns and
...
More
no loss years.

He has documented his investing expertise in four books on investing, including All About Stock Market Strategies (McGraw-Hill, June 2002) and Cyber-Investing: Cracking Wall Street with your Personal Computer (John Wiley & Sons, 1994, 1997). The latter was named Book of the Year in 1997 by PBS's Inside Money. He has taught finance and security analysis courses at the University of Houston.

He holds an M.B.A. in Finance from the University of Houston and a B.S. in Engineering from the University of Pittsburgh. He is a member of the Author's Guild.
Description: Hedge Fund Analyst. Trading frequency: Daily
Interests: Dividend stock ideas & income, ETFs, Options, Stocks - long, Stocks - short, Tech stocks

Ph. Number:

805-730-7777
Email:
Location:

California; U.S.
Sabrient Systems, LLC
Sabrient Systems, LLC is an independent equity research firm that specializes in unbiased, fundamentals-based quantitative equity research. We use a computer-driven, quantitative methodology to analyze nearly 6,000 U.S. traded stocks and identify those that appear poised to out-perform or under-perform the
...
More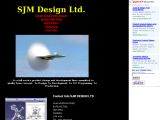 The Sabrient Blog
The Sabrient Blog offers weekly postings from of What the Market Wants, Sector Detector, a Macro View of the Market, and others. Our regular bloggers are David Brown, Scott Martindale, Ronald Rutherford and Robert Maltbie.

All About Stock Market Strategies : The Easy Way To Get Started
All About Stock Market Strategies provides an in-depth examination of today's most popular and successful investing strategies. From the basics of each strategy to choosing the correct strategy for a particular market, it is an authoritative look into this essential topic, written for investors of every size
...
More
Latest comments on David Brown's Articles