I focus on analyzing micro and small-cap companies that appear to poised for outsized gains compared to the market. I reach my investing decisions based upon fundamental, technical, and macro indicators. I have previously worked as a volatility trader and long/short equity analyst.
Description: Independent trader. Trading frequency: Daily
Interests: Options, Stocks - long, Stocks - short
Stock Saints
I run a monthly newsletter that covers various trading opportunities within the market. If you are interested in subscribing, please email me and I can discuss it in more details.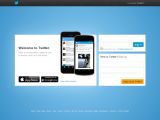 Currently, you have no book details. Click edit to add book details.