EXP is a graduate from The University of Wall Street and serves as the CEO / Chief Stock Strategist at EXPstocktrader.com research firm.
With over 30 years of trading the market, EXP is an experienced investor using a fundamental and technical approach as a market analyst, chartist, visual analyst, as well as, a trader, author, coach, and serial entrepreneur. Extremely dedicated by investing countless hours investigating, analyzing, then writing about unique stock opportunities, as well as, coaching existing followers worldwide. EXP delivers "Real Facts" to Seeking Alpha and Twitter followers on monthly stock selections. Not all of the research found in the EXPstocktrader Monthly Newsletter is openly
...
More
published online so EXP's members get updates first. Note: Most stocks covered have a unique niche or value proposition.

The Goal is to assist the small to mid-level investor maneuver through the treacherous waters controlled by Hedge Funds and Market Makers. From the EXPstocktrader.com website you will find an offering for a newsletter that gives interested followers several trading ideas and stock lessons on a monthly basis. SA followers only see a very small part of EXP's published research.

This is not an easy business. Wall Street trickery is at an "All Time High" these days; brutally fierce and rampant against small retail investors. Trading is psychological in nature, meaning that the market's psychological warfare can be extremely debilitating. EXP works hard to identify and write about current stock opportunities in the market that can produce some huge gains from disconnects in stock prices. These inefficiencies can be taken advantage of if you can properly identify opportunities and then manage to act on them.

EXP resides in the USA, and is thankful to followers worldwide.

You can also follow EXPstocktrader on:

Twitter --- @EXPstocktrader

Website --- http://www.EXPstocktrader.com

Email --- exp@expstocktrader.com

Disclosure: The administrator(s) of the services mentioned here may be long, short, or flat in any position mentioned. All statements are made without any representation to its complete accuracy and administrator(s) are not compensated for posting notes by listed companies. Some compensation is paid by SA if the article gets picked for circulation, that's it. Prices shown are approximate. Ratings may change at any time. All posts are for simulation purposes only. All stock trades transacted by you are at your own risk. We trade stocks and do not usually buy and hold indefinitely. Please take any information that you see here and consult your own investment advisor before making any real trades. EXP, EXPstocktrader.com and SA are Not licensed to give you investment advice based on your own personal suitability and risk tolerances. Please consult with your financial advisor before making any trades that you read about here or anywhere EXPstocktrader publishes information for that matter. Thank you.
Description: Professional Blogger. Trading frequency: Weekly
Interests: ETFs, Options, Stocks - long
EXPstocktrader.com
Monthly Stock Research Newsletter - Stock picks and trading strategies
EXP is an Author, Strategist, Trader, Coach.
Deep research. See my website for more.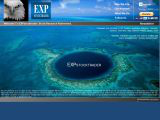 EXPstocktrader
Former Wall Street Stock Strategist. EXP offers an innovative online stock research firm dedicated to discovering and featuring emerging growth stocks to the investing public. Research is offered through a Monthly Stock Newsletter with trading ideas. Followers come from all over the world. Each company
...
More
Currently, you have no book details. Click edit to add book details.
It's been a very busy past several months. New professional contacts and members. Growing. Happy. Winning. Visit website.
Jan 16, 2015
Latest comments on EXPstocktrader's Articles