Back in the deep forests of the southern Adirondacks after a six month, 9000 miles bicycle tour. When was the last time YOU went on a six month vacation that cost you about $100 a week. Most of that was for food; and I STILL MANAGED to trim down to 175lbs.Healthy and happy here, ready to get back to the market and writing for SA.
Now you know how I can live on an income most of you call pocket change. Put me in the bottom 1% of Seeking Alpha readers and most certainly contributors. Nothing like hanging out with loggers to cut expenses.
What a great way to avoid the carping on Wall Street. If I read another article about how the market is in a bubble, I shall pull out my hair...which is difficult
...
More
because I have a shaved head.

Seriously though, I am a tried, true, and original Investment Biker. I've already toured in Europe, Asia, North and South America (see my website below) so I have about 200,000 cycling miles under my belt. It's been a while since I've done a long tour so starting this spring of 2015 I'm hittin' the road with my 28 speed Fuji Touring bike and riding for as long as I want. (Sorry about the Jap bike for all you Harley guys). Think about it...since I usually 'wild camp' in the forests for nothing, my only real expenses are food and some routine maintenance. I cover those expenses by using the monthly options cycle to generate income from calls, puts, or spreads of various sorts. So while you Seeking Alpha trendies are sitting in front of your screens all day, I'll be out riding in the Sierra, the Cascades, the Rockies, the Appalachians, the Catskills, the Adirondacks, the Green and White Mountains...and thats just this summer!

All i need to keep an eye on the markets are a small Grundig AM/FM/Shortwave radio (go to hell you Sirius guys!) and a Netbook for trading and fun when I can get internet access...which last time I looked was everywhere.

Enjoy the bull market which started in Summer of 2009 and should run for a few more years. Ignore these 'stuck in a rut guys' and Obamanazis. Between lower energy prices from natural gas frackomania, lower medical costs and longer lifespans from bioengineering marvels just coming down the pike, and the eventual collapse of slave labor kleptocracies like China (and Chicago), the outlook for stocks and capitalism is as strong as its ever been.

When not cycling I am a self employed stock trader and military/political analyst. Live in the US now, lived throughout Asia (Korea, Japan, Russia, Pakistan, India, SE asia) in the 1990s and early 2000s. Statistics and forecasting, using market based socioeconomic data, are my specialty. Sometimes I am an adjunct college professor, teaching statistics, some finance courses, and earth/environmental science classes online.

I'll try to submit SA articles from time to time but I enjoy READING the wisdom of many of you writers (thanks to many of you!). Maybe I can visit some of you along the way.
Description: Full-time Investor. Trading frequency: Infrequent
Interests: Bonds, Dividend stock ideas & income, ETFs, Options, Retirement savings, Stocks - long, Stocks - short

cyclingscholar.com
Success is a journey, not a destination. I have my BA, MS and PhD (abd) in Environmental Science, Natural Resource Economics, and Finance, respectively. Statistical analysis is the specialty that runs thru all three of these disciplines. I do environmental analysis; economic, political and military
...
More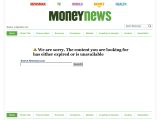 World Financial and Military Analysis
I have been a college professor and military analyst (my specialization is Korea, though I galdly share my opinions on other regions as well) for over thirty years. I have taught Economics, Finance, and other subjects such as Geology, Environmental Science and Statistics, at colleges and universities in the
...
More
Currently, you have no book details. Click edit to add book details.
Latest comments on Gary Jakacky's Articles