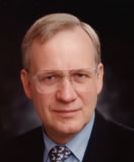 Geoffrey Morton-Haworth
x
Author Following Options:
See their articles on your Seeking Alpha homepage and in your feed.
Real-time alerts on this author
Get their new articles emailed to you as they are published.
Daily digest on all my authors
Get all your favorite authors' new articles emailed to you in one daily digest.
I have over thirty years experience in the Public and Private Sector. I am British but was born in Central Africa. Originally an engineer and mathematician, I am driven by a passion to find ways to help organizations become more fulfilling and rewarding places.
A management consultant for many years, I was deeply concerned by the quality (or, more often, lack of it) of traditional professional services. I have always recognized the importance of human factors. But the more I learnt about accounting, economics and finance, the more I was appalled by their limitations.
However, information technology and, not least, the internet, is changing the nature of collaboration. Into the Yala
...
More
(http://www.yalaworld.net/) concept and software, I have built my first-hand knowledge of the most successful features of web applications to "build quality in", keep track of hundreds of process management and outsourcing deals, and improve the performance of dozens of complex international relationships. I look forward to hearing your views.
Currently, you have no snapshot. Click edit to add details such as trading frequency and investing interests.
Currently, you have no company profile. Click edit to add a company profile.
Currently, you have no blog details. Click edit to add blog details.
Currently, you have no book details. Click edit to add book details.
Latest comments on Geoffrey Morton-Haworth's Articles