IPOdesktop
x
Author Following Options:
See their articles on your Seeking Alpha homepage and in your feed.
Real-time alerts on this author
Get their new articles emailed to you as they are published.
Daily digest on all my authors
Get all your favorite authors' new articles emailed to you in one daily digest.
Send Message
During the IPO season Francis Gaskins, editor of IPOdesktop.com & director of research for Equities.com, regularly appears on CNBC TV, Bloomberg, thestreet.com & other financial cable channels. On the day of the Visa IPO he appeared on four cable TV financial shows including Bloomberg & CNBC.
Over the past five years he has been quoted over 500 times by such financial media as the Wall Street Journal, Bloomberg, Reuters, Associated Press, USA Today among others. Those quotes are available at IPOdesktop.com.
His varied personal interests include violin playing. For example, he is concertmaster of the Palisades Symphony. He also holds an MBA from Harvard Business School (finance) and an AB
...
More
from Princeton University (economics).

http://www.facebook.com/profile.php?id=100001524943912
Description: Investment Banker/Analyst. Trading frequency: Infrequent
Interests: Stocks - long, Tech stocks
IPOdesktop
Analysis, grading & scoring of IPOs -- pre-IPO. Tracks secondaries to discover market trends. Follows emerging companies that may be of interest.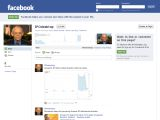 IPOdesktop
. IPO analysis -- pre-IPO -- focusing on valuation metrics.
. Follows secondaries to discover segment trends.
. Follows industry segments to uncover interesting & potentially valuable, actionable trends.
. Looks for emerging companies that might sustain long-term growth.
Currently, you have no book details. Click edit to add book details.
Latest comments on IPOdesktop's Articles
Latest Articles on IPO Analysis