Joe Panettieri is a tech media entrepreneur and angel investor. His primary focus is co-founder, executive VP and content czar at After Nines Inc. and ChannelE2E (http://www.ChannelE2E.com), which guides IT service providers from Entrepreneur to Exit (E2E). Panettieri also co-hosts Tech News Today (a leading video podcast) each Tuesday.
Panettieri has co-founded, built and sold multiple IT media brands -- including MSPmentor, Talkin' Cloud and The VAR Guy. He previously held senior- and executive-level posts at CMP Media, InformationWeek, Penton and Ziff Davis Media. He has hosted IT conferences and CIO events worldwide, interviewing technology leaders like John Chambers, Michael Dell, Bill Gates, Mark Hurd,
...
More
Eric Schmidt and Meg Whitman along the way.
Description: Occasional Investor. Trading frequency: Monthly
Interests: Dividend stock ideas & income, ETFs, Stocks - long, Tech stocks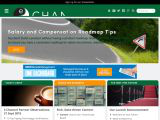 ChannelE2E
ChannelE2E tracks IT service providers and the five stages of your business journey — from entrepreneur to exit (E2E). We shift the IT channel conversation from tactical chatter to strategic discussions — focusing MSPs and VARs on business development, talent recruitment and management, financial models,
...
More

Latest comments on Joe Panettieri's Articles