Regarding a fractional reserve banking system, the Rothschild brothers once said "The few who understand the system, will either be so interested from it's profits or so dependant on it's favors, that there will be no opposition from that class." I am that rare individual they didn't account for.
I tutor graduate level economics, have read the original works of Smith, Marx, and Keynes for fun, and probably understand more about economics than is healthy for any person to. But most of what I have learned has not been from a textbook or a classroom. Most of what I have learned has come from trying to eek out a living as a small business owner, starting from scratch, in a heavily anti-competitive, almost
...
More
mercantilist industry that is overtly hostile to the new or little guy.

The following are my 10 principles of economics:

The Path to Prosperity

Many of the policy decisions that impact our lives are made based on mistruths about and misunderstanding of what it takes to create prosperity. I've compiled a list of the truth antidotes to some of the most notorious of these. Some of my principles can be found in textbooks. Some cannot. Some directly conflict with what is in most textbooks. Nevertheless they are all based on sound theory, on historical evidence, on common sense, and on independent critical thinking to answer the key question: "How do we create the most prosperity for the most people?"

1. Falling prices are natural; falling prices are good. Fighting this steals from the working class and gives to the investor class.

2. Your contribution to society is what you produce, not what you consume. Paris Hilton is not the model citizen for creating prosperity.

3. Paying a man not to work does not create wealth; it only transfers it.

4. Business regulations help big business and big government at the expense of small business, consumers, and workers.

5. A tax cut on another man helps you when compared to no tax cuts for anyone. But when compared to a tax cut for yourself, the choice is clear which is better for you.

6. Tomorrow's prosperity comes from today's savings, regardless of who is doing the saving.

7. Central planner policies that help sellers and producers do so by hurting buyers and consumers.

8. Public money should not be spent on private consumption.

9. To privatize profits but socialize losses is to steal.

10. There is no shortage of jobs. There is only a shortage of money to pay for those jobs. To cure this shortage we need to stop wasting money on jobs that do little to no good for us, and we need to allow more people to do what the bottom-up power of the free markets want as opposed to what the top-down power decree of government wants. For every young man fighting an unnecessary war, there is one less man who can teach 3rd grade and coach little league. For every MVA worker, there is one less worker available to pickup trash or plug potholes. For every genius who goes into accounting to demystify our tax code, there is one less genius to go to engineering school.

We will never hit our goals if we keep aiming at the wrong targets.
Description: Professional Blogger.
Interests: Bonds, Forex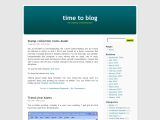 Josh Dowlut
I apply my pure Adam Smith philosophy to today's economic problems. While today's corrupted version of Smith is a justification for the Goldman Sachs and Angelo Mozilos of the world, pure Adam Smith is almost socialist. Smith's sympathies lay with the poor and the downtrodden. His philosophy was
...
More
Currently, you have no book details. Click edit to add book details.
Latest comments on Josh Dowlut's Articles