I defined myself as a value investor interested mainly in technology stocks but I also consider energy, basic materials, REIT investments and companies with a moat. My strategy is to look for undervalued companies at a fire price with attractive risk/reward. I tend to invest in short term trading opportunities via options but I also invest my money in long term opportunities to generate dividend income and growth.
I closely follow the technology sector on a day to day basis and I like to trade call and put options to benefit from the greed and fear of financial markets. I design some more complicated options' strategies as well. Finally, I like to write cash covered puts to enter a position at an attractive
...
More
price or sell covered calls to generate some additional income while holding my positions for the long haul.

I'm currently closely watching GRPN, DDD, BBRY, PBR, VALE, AMD, FB, TWIT, KIV, AAPL, SNR, IBM, INTC, HAL, XOM, NFLX, LINE, HLF, CCJ and RWLK.

"Be greedy when others are fearful and be fearful when others are greedy".

Warren Buffett

Feel free to reach me at kasteelresearch (at) yahoo.com or via BBM, if you have any questions.

Cheers!
Description: Occasional Investor. Trading frequency: Monthly
Interests: Alternative Investments, Bonds, Commodities, Developed International Markets, Dividend stock ideas & income, ETFs, Emerging Markets, Energy stocks, Forex, Options, REITs, Stocks - long, Stocks - short, Tech stocks
Currently, you have no company profile. Click edit to add a company profile.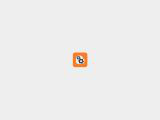 Kasteel Research
Welcome to Kasteel Research Blog! - Independent analyst - Trader - Long/Short Ideas, Macro Investing, Option Strategies (Call/Put investment).
Currently, you have no book details. Click edit to add book details.
Latest comments on Kasteel Research's Articles