Follow me on https://twitter.com/#!/RobertWeinstein
Owner of 1 Reason Insurance, a full-line insurance agency licensed in Wisconsin and Minnesota, and 1 Reason Real Estate, licensed in Wisconsin. http;//1reason.com
Let's connect on Linkedin http://www.linkedin.com/pub/robert-weinstein/12/129/651
Google + Profile https://plus.google.com/110309851050284795454
Contributor to StockSaints' weekly Options Investing newsletter
Robert Weinstein is an active trader focusing on the psychological importance of risk mitigation, emotion and financial behavior of market participants. Robert co-founded the investing blog StockSaints, where he writes a journal about his trading activity and
...
More
experiences.
Description: Licensed Securities Broker. Trading frequency: Daily
Interests: Bonds, Commodities, Developed International Markets, Dividend stock ideas & income, ETFs, Energy stocks, Gold, Options, REITs, Retirement savings, Stocks - long, Stocks - short, Tech stocks
1 Reason Insurance
Robert Weinstein is an active trader focusing on the psychological importance of risk mitigation, emotion and financial behavior of market participants. Robert co-founded the investing blog StockSaints, where he writes a journal about his trading activity and experiences. In addition to SeekingApha, Robert
...
More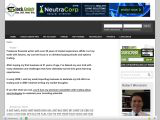 Robert Weinstein Trading Blog
I spend my days researching stocks and providing asset protection for people and businesses in Wisconsin and Minnesota. Insurance is all about hedging and/or transferring risk. To this end, stock options are similar to insurance by shifting risk to another party.My trading is short term and contrarian by
...
More
Currently, you have no book details. Click edit to add book details.
Latest comments on Robert Weinstein's Articles
LATEST ARTICLES & INSTAPOSTS
more »