Mr. Flink has over 30 years of experience in the securities industry having worked at Goldman Sachs, Bear Stearns and CIBC Oppenheimer. He became an entrepreneur when he felt financial transactions were biased for the financial institutions at the expense of the investor. His goal was to equalize the benefit for both sides of a transaction. In January 2009, Mr. Flink started Next View Capital, which has grown from $ 7.0M to over $ 25.0M today, including returns of +85.0% for 2009 and +45.43% in 2010. Currently, the fund is focused on mining, energy, technology, healthcare and precious metals in the US and internationally as well. Prior to starting Next View, he founded Crestview Capital in September 2000 which grew to
...
More
over $200M. To date, he has participated in over 400 private placements in public companies and structured transactions. Mr. Flink has experience in all aspects of investments including hedge funds, money management, venture capital, security analysis as well as operations.

Mr Flink has presented before many groups, including universities, accounting firms and peer groups. Topics have included non-correlated portfolio construction, as well as how to protect assets in declining environments. In addition, he has written articles on hedge funds, published monthly newsletters and written a chapter on hedge funds in PIPEs: A Guide to Private Investments in Public Equity published by Bloomberg. He has an MBA from the Kellogg Graduate School of Management in 1983 and a BA from Vanderbilt University in Economics and Psychology in 1978. In the summer of 2012, Mr. Flink taught a class on Alternative Investments to the Honors MBA Program at Israel's Ben Gurion University. In addition, Mr. Flink was elected to the board of directors of American Associates, Ben-Gurion University of the Negev and serves on its endowment fund investment committee.
Description: Hedge Fund Manager. Trading frequency: Daily
Interests: Stocks - long, Stocks - short, Tech stocks
Ph. Number:

847-418-8313
Email:
Location:

IL; USA
Next View Capital LP
Next View Capital is focused on the micro and small cap sectors, with an emphasis toward private placements in public equities (PIPEs). Next View Capital commenced operations in January of 2009, and was founded by Stewart Flink, who is currently the managing partner. The value proposition for Next View is
...
More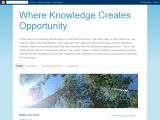 Where Knowledge Creates Opportunity
In the world of investing performance is only half the story. The other part is how much risk you took to reach your destination. This blog will offer ideas on how to become a more effective investor while incorporating daily risk and rewards into the decision making process. This is not about giving specific
...
More
Currently, you have no book details. Click edit to add book details.
Latest comments on Stewart Flink's Articles