Just when you thought this 59 month old bull market was finally coming to an end, it does a 180 degree turn and heads back up. Ms. Yellen's dovish stance and great numbers out of China are trumping weak jobs data. Is this a reaction bounce, soon to be followed by a resumed down-trend? or are we on our way back to new highs?
Throughout this bull market, the Advance-Decline Line (AD Line) has been a great indicator. As long as it remains in its uptrend, the market will too.
The AD Line has continually made higher highs, ultimately indicating new highs on the S&P 500. If we narrow the focus, and look at the chart below which shows a six month time frame, we can see that the AD Line has made a new high: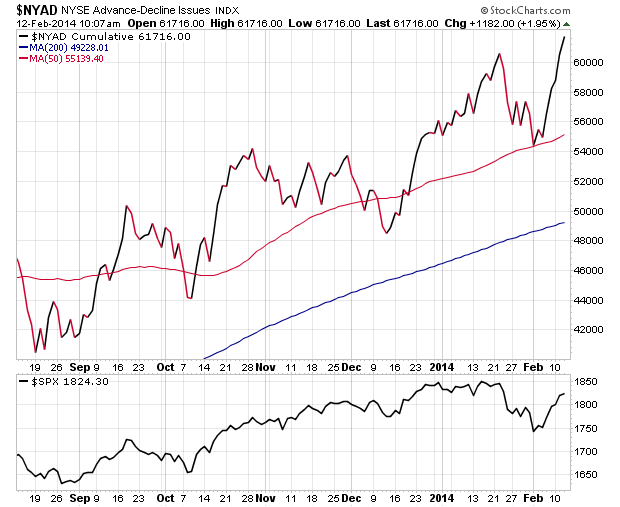 That new high in the AD Line suggests a new high in the S&P is soon to follow. Don't count this market out until the AD Line makes a lower low. As long as that 54000 level is not breached, the AD Line says keep buying the dips.